4Fleets, the platform for innovation in bus fleet maintenance
Digigroup Informatica presents 4Fleets, an innovative web platform that optimize fleet maintenance process using the industry-standard TiGR (Telematics for intelligent Garage in Real Time) communication protocol recently introduced in the European bus marketplace. The role of the TiGR protocol TiGR protocol responds to the need of public transport operators to manage a multi-brand fleet on […]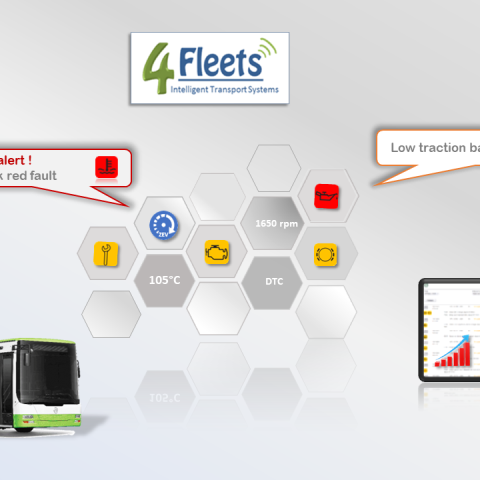 Digigroup Informatica presents 4Fleets, an innovative web platform that optimize fleet maintenance process using the industry-standard TiGR (Telematics for intelligent Garage in Real Time) communication protocol recently introduced in the European bus marketplace.
The role of the TiGR protocol
TiGR protocol responds to the need of public transport operators to manage a multi-brand fleet on a single centralized platform collecting bus data in real-time from the OEM remote monitoring systems of the vehicle manufacturers.
TiGR protocol grew out of a European project (EBSF2 – European Bus System of the Future 2), in which Digigroup Informatica played a key role in defining the specifications and demonstrating the feasibility of interoperable tele-diagnostics architectures for buses.
The protocol was subsequently taken over by the ITxPT association, which promotes interoperability of IT solutions in the Public Transport market at the European level.
Thanks to this protocol, it is no longer necessary to equip buses with additional after-market telematics systems. In addition, the protocol allows access a much more extended and detailed set of diagnostic data than those available through FMS or OBD interfaces found on vehicles. Another key advantage of this solution is the guarantee given by the vehicle manufacturer on the quality and reliability of the data.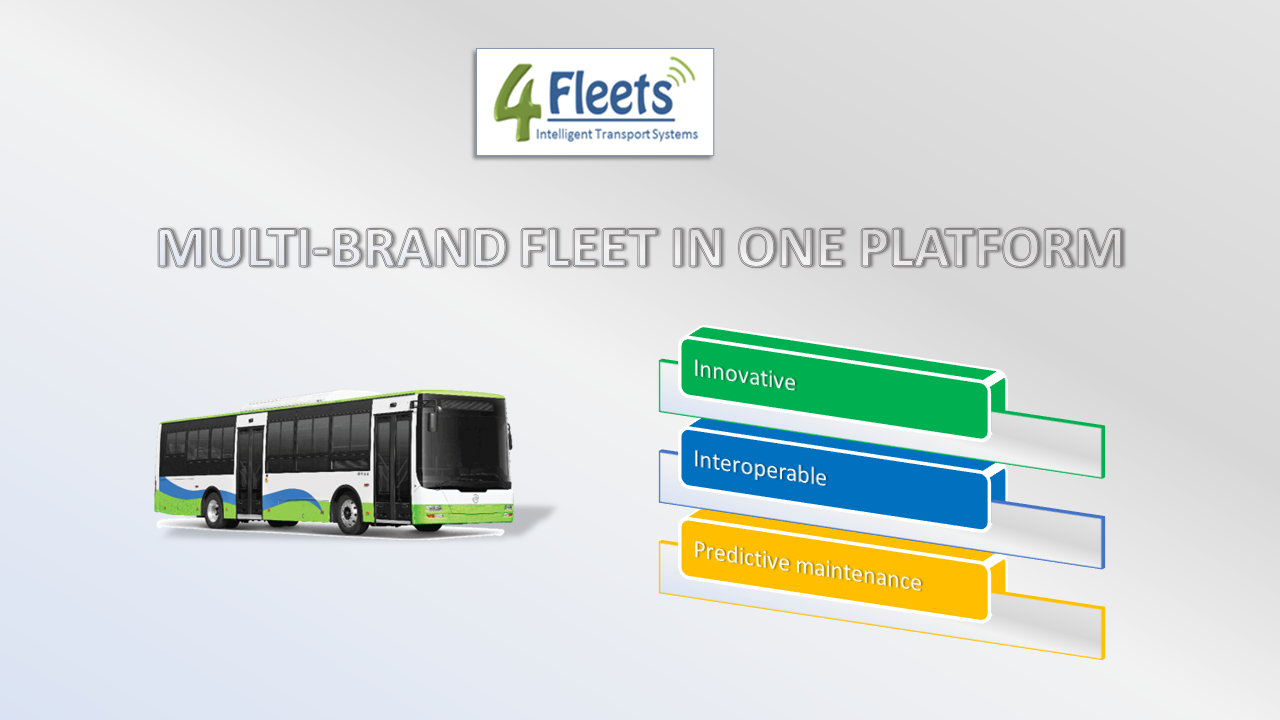 The benefits of 4Fleets platform
4Fleets addresses the need for transport operators to have a single platform with which to access their vehicle data, thus avoiding the need to manage and learn about different applications for each brand of the company's fleet. This results in immediate cost reduction and more time on their hands.
In addition, 4Fleets uses advanced algorithms, developed through collaboration with bus manufacturers and operating companies, to analyze the volume of data collected and extract essential information to assist maintenance operators at various stages of the business process.
These informations are automatically sent to the various parties involved exactly when it is needed, without even the need for operators to consult the web portal for every-day jobs. This results in a significant increase in the efficiency of the teams.
Moreover, another feature of our technology is maintenance management, which has a real-time view of the health of all vehicles in operation and can make immediate decisions in case of problems.
Keolis Lyon chose 4Fleets
Since 2020, the 4Fleets platform has been adopted by Keolis Lyon, operator of the TCL network on behalf of SYTRAL Mobilités, to monitor a fleet of about 750 diesel city buses.
According to Nicolas Roldan, Head of Data, Innovations, Bus Electrical Systems, «4Fleets has enabled Keolis Lyon to prevent several instances of service interruptions (e.g., due to engine overheating), improve the efficiency of nightly routine maintenance and condition-based preventive maintenance scheduling. Ultimately, this results in improved safety and quality of service, increased vehicle availability, and reduced costs and emissions»
Digigroup Informatica is nowadays working with in close cooperation with Keolis Lyon to implement 4Fleets application on new electric, natural gas, and trolley buses.