A 27 'electric' meter bus for BRT systems. BYD launches the world longest ebus
A 27 meter zero emission bus. And it's not a joke. BYD today launched the K12A in Shenzhen. It's the world's longest electric bus. Passenger capacity? Up to 250 people. A real 'millipede' developed for BRT system, so far monopolized by diesel or CNG drives. BYD and the electric 'millipede' The bi-articulated electric bus by BYD is […]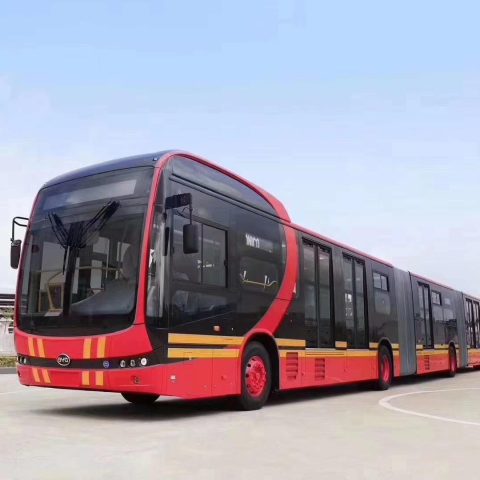 A 27 meter zero emission bus. And it's not a joke. BYD today launched the K12A in Shenzhen. It's the world's longest electric bus. Passenger capacity? Up to 250 people. A real 'millipede' developed for BRT system, so far monopolized by diesel or CNG drives.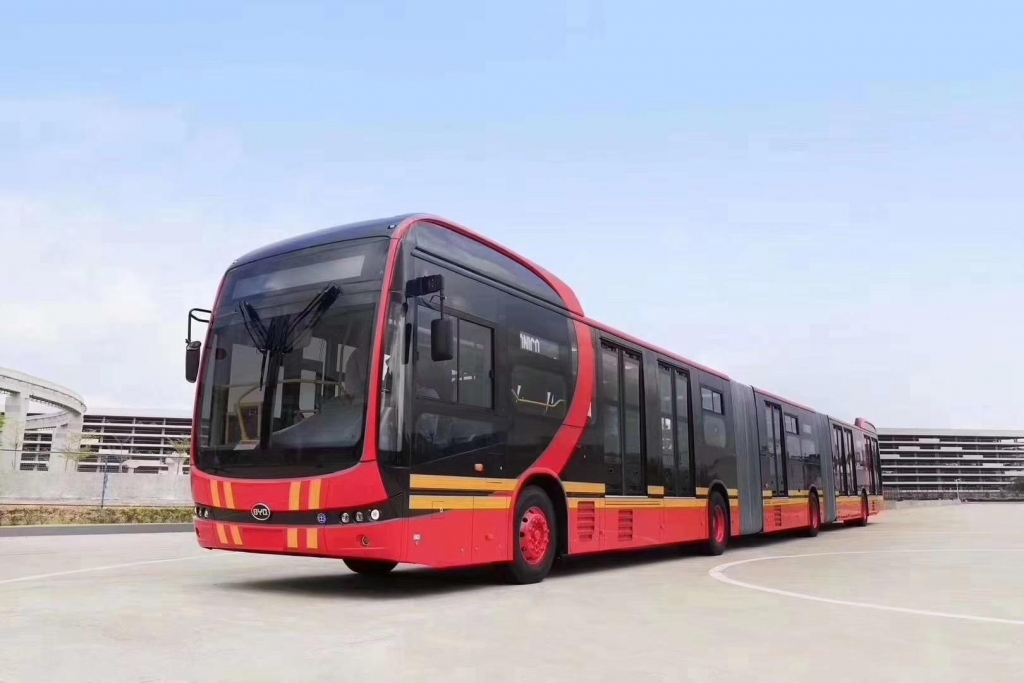 BYD and the electric 'millipede'
The bi-articulated electric bus by BYD is called K12A and, among its peculiarities, also includes the possibility to switch from two-wheel drive to 4-wheel drive. The maximum speed is 70 kilometres per hour. The body is made entirely of aluminium, while the driveline and battery system are fully developed by BYD (output and battery capacity haven't been specified). Usually diesel or natural gas buses run on BRT systems.
Volvo, 700 buses for TransMilenio
For example, Volvo Buses recently won a contract for 700 city buses to Bogotá in Colombia. The buses will operate within Transmilenio, Bogotá's BRT (Bus Rapid Transit) system. The new orders are the most important in the last ten years for Volvo Buses in Latin America. The vehicles, among which 402 bi-articulated vehicles, will be bodied by Superpolo. The renewal of the Transmilenio fleet also involves the purchase of 741 Scania gas buses, 260 of which are bi-articulated vehicles.