Amsterdam, GVB launches a market consultation for the purchase of up to 142 electric buses
GVB Amsterdam is launching a market consultation procedure in order to set the ground for the purchase of a number between 91 and 142 e-buses by 2025. Once the deal will be signed, a first batch of 39 vehicles will be ordered. All the vehicles for the municipal public transport operator will be equipped for […]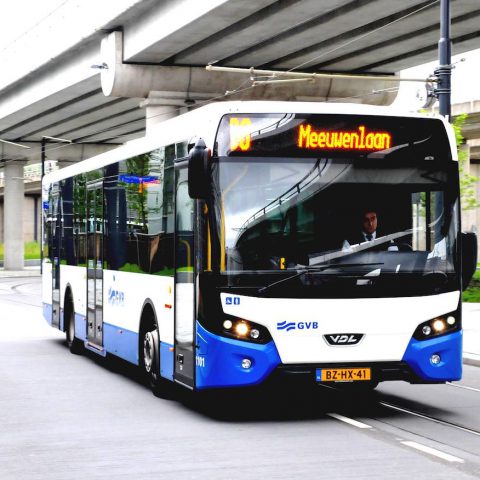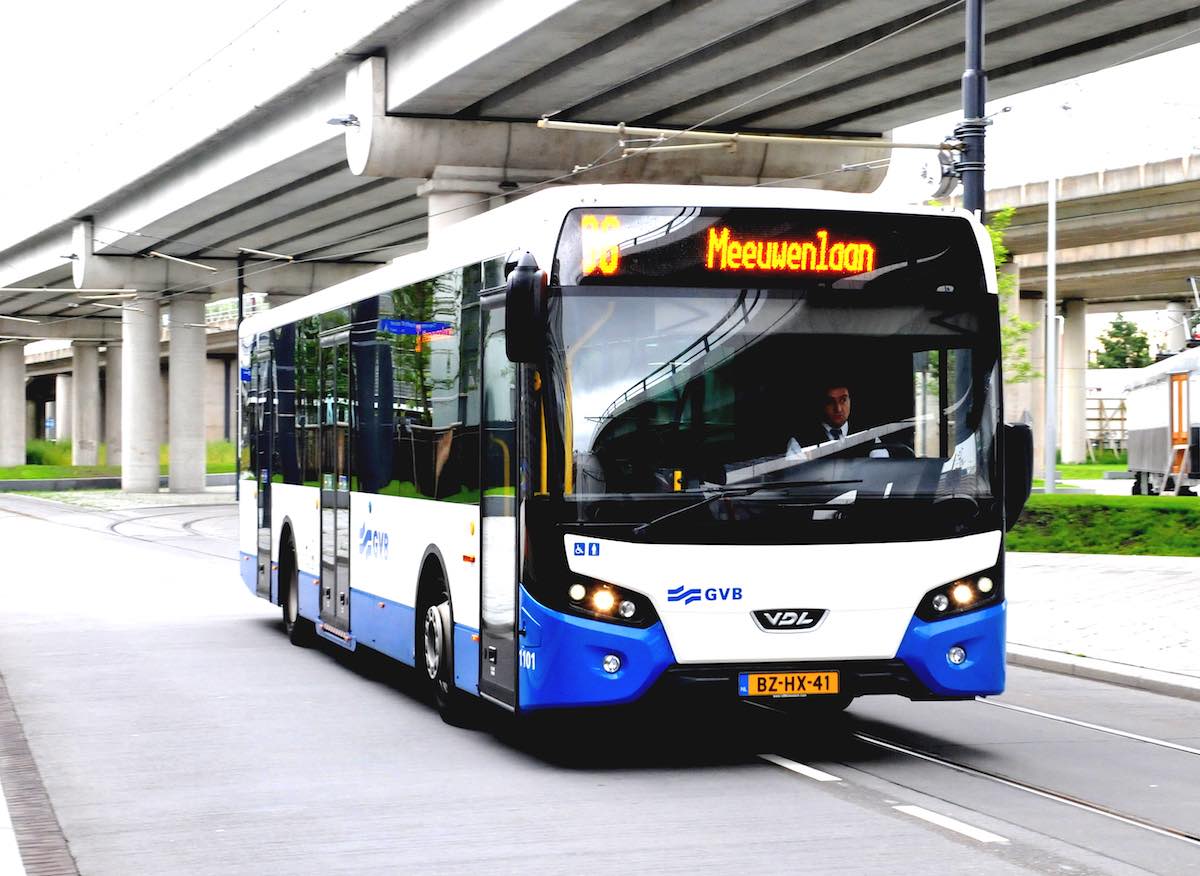 GVB Amsterdam is launching a market consultation procedure in order to set the ground for the purchase of a number between 91 and 142 e-buses by 2025. Once the deal will be signed, a first batch of 39 vehicles will be ordered. All the vehicles for the municipal public transport operator will be equipped for fast charging.
The first battery-electric bus in GVB fleet began service this April. The deal signed in December 2018 between the carrier and VDL Bus & Coach consists of no less than 31 electric buses, 9 12-meter and 22 articulated ones. And there is also an option for 69 extra electric buses.
«In accordance with the Paris Climate Agreement and the National Administrative Agreement on Zero Emission Regional Transport by Bus, signed in conjunction with the Amsterdam Transport District, the Public Transport District wants to ensure that bus transport is emission-free by 2030 – it is written in the market consultation explanation -. Amsterdam Coalition Agreement 2018 includes the ambition that public transport in Amsterdam will be entirely emission-free by 2025 (five years sooner than the national ambition). (…) As the buses (just like the metros, trams and hybrid ferries) will run on locally generated green electricity, this will make GVB's operations almost climate-neutral».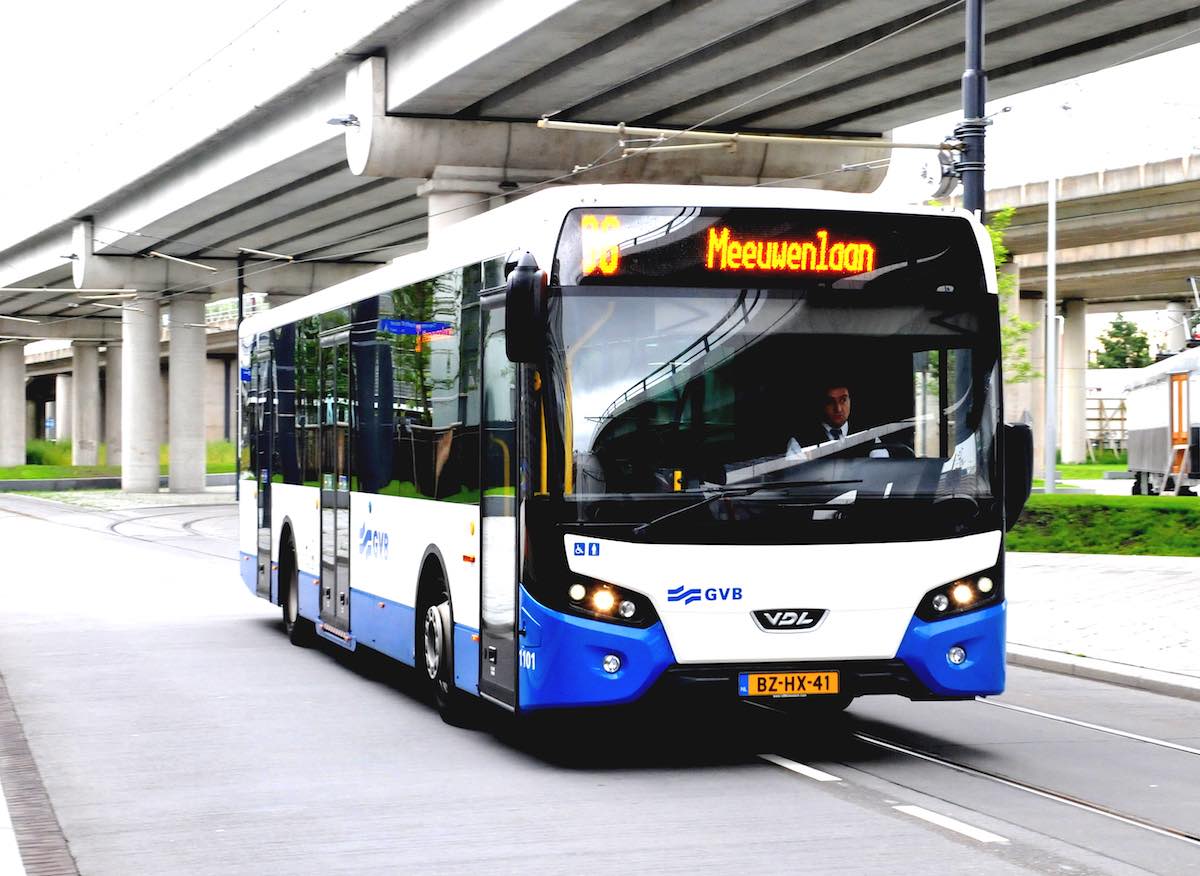 GVB Amsterdam to go green in 5 years
Following, how GVB introduces the market consultation through a public document: «GVB plans to replace its current bus fleet with Zero Emission buses in the period between 2020 and 2025. This will happen in 6 batches, in principle 1 batch every year. For the first series of buses and chargers, a contract was entered into VDL following a European tender. The next series of buses and chargers will be outsourced in Europe by means of a new contract. This concerns both standard buses (12 metres) and articulated buses (18 metres). The basic principle is "opportunity charging" technology, supplemented if possible with "overnight charging". Charging will take place both in bus depots and in public areas».
GVB says it «has a preference for a single turnkey supplier who is able to supply both standard and articulated buses, as well as the corresponding charging infrastructure including the necessary civil and electrical integration and installation work. Based on the information obtained, GVB may decide to split the market consultation into lots and/or different tenders». 

At least 91 e-buses for GVB Amsterdam
Prior to a forma tendering process, GVB is setting out a market consultation in order «To obtain the latest information available in the market». This procedure «is not a call to participation and does not form part of a pre-qualification procedure – GVB points out -. The information obtained from the market consultation can be used to ensure an effective tendering process. By undergoing an effective tendering process, this increases the chance of a suitable tender for GVB».
Amsterdam's public transport company runs trams, buses, underground trains (metro) and ferries in and around the city. The organisation has around 3750 employees and transports passengers using 56 bus lines (12 of which are night-time lines), 16 tram lines, 4 metro lines and 8 ferry connections. "Pre-corona", GVB transported an average of around 938,000 travellers on a working day, 110,000 of which in the North/South line.