An hydrogen bus fleet in California for OCTA. New Flyer Xcelsior CHARGE H2 delivered
An hydrogen bus fleet is beginning operation with the livery of Orange County Transportation Authority (OCTA) in Santa Ana, California. The vehicles, model New Flyer Xcelsior CHARGE H2, were delivered a few days ago following the order signed in early 2018. The vehicle was announced to have completed Altoona Test in March 2019. Also the […]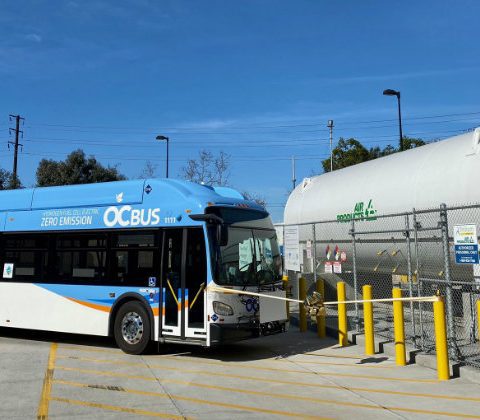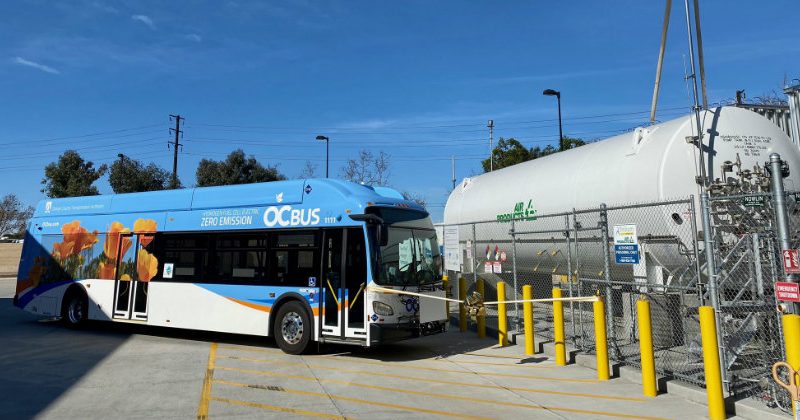 An hydrogen bus fleet is beginning operation with the livery of Orange County Transportation Authority (OCTA) in Santa Ana, California. The vehicles, model New Flyer Xcelsior CHARGE H2, were delivered a few days ago following the order signed in early 2018. The vehicle was announced to have completed Altoona Test in March 2019. Also the largest US hydrogen fueling station for public transport was presented.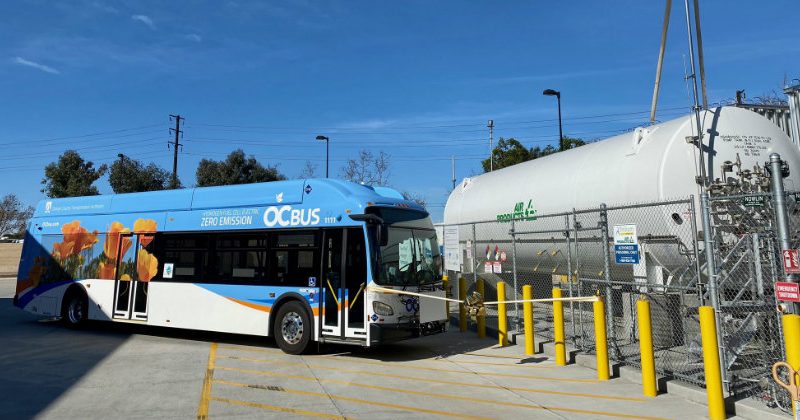 The largest US hydrogen station for public transport
In addition to launching the hydrogen bus fleet, OCTA also debuted the largest hydrogen fueling station in the nation for public transportation, showcasing its $22.6 million investment in zero-emission transit.
OCTA serves 34 cities within Orange County, providing transportation to the state's third-largest county and supporting nearly 40 million passengers per year, as reported in a press release coming from New Flyer. OCTA and New Flyer are partners in the Fuel Cell Electric Bus Commercialization Consortium project (FCEBCC) funded by CARB through  the statewide initiative known as California Climate Investments (CCI). To date, the funding award of $12.47 million is the largest single grant from CARB to a transit agency, supporting CARB's statewide mandate that public transit agencies transition to 100 percent zero-emission bus fleets by 2040.
Hydrogen bus fleet in California
The New Flyer Xcelsior CHARGE H2 that make the hydrogen bus fleet of OCTA in California are battery-electric vehicles using compressed hydrogen as an energy source. The vehicle is manufactured in two lengths: 40-feet and 60-feet (12-meter and 18-meter respectively). According to the producer, the bus, that uses fuel cell technology by Canadian supplier Ballard Power Systems, is able to achieve in excess of 300 miles of zero-emission range without refueling.
The 12 meter model has an equivalent battery storage of 700 kWh (the double of an average battery electric bus) thanks to a 37.5 kg hydrogen tank. The articulated bus, on the other hand, carry on board as much as 1,100 kWh (60 kg hydrogen storage volume).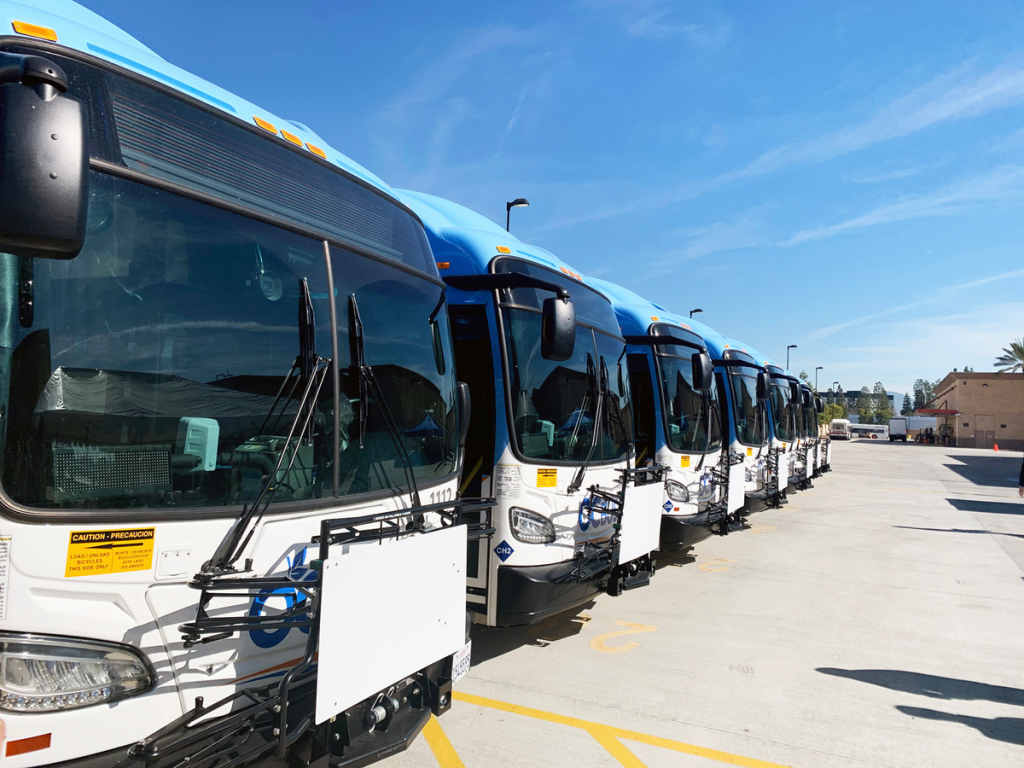 The New Flyer Xcelsior CHARGE H2 for OCTA were unveiled during a celebratory event hosted by OCTA Chief Executive Officer Darrell Johnson and OCTA Chairman and Mayor of Garden Grove Steve Jones, alongside Congressman Gil Cisneros and other project partners including the California Air Resources Board (CARB), South Coast Air Quality Management District, and Center for Transportation and the Environment (CTE). Together, the buses will serve communities throughout Anaheim, Garden Grove, Orange, Santa Ana, and Westminster.
New Flyer and OCTA, the partnership at the challenge of hydrogen
New Flyer points out it has delivered nearly 10,400 buses into the State of California, and has over 200 on order or pending delivery over the coming year.
"Since 1990, New Flyer has proudly delivered over 1,000 buses to OCTA and now is thrilled to support its continued evolution to zero-emission; reducing California's carbon footprint and providing cleaner, healthier, quieter neighborhoods," said Chris Stoddart, President, New Flyer. "As OCTA works toward its 2021 vision focused on sustainability, reliability, and innovative leadership in transit, New Flyer will continue to provide mobility solutions that protect the surrounding environment and build livable communities across Orange County."