DB to sell Arriva? Renato Mazzoncini and the rumors of a clamorous takeover…
DB to sell Arriva? This is the question. Arriva group, owned by Deutsche Bahn, would be for sale. And the former managing director of the Italian railways, Renato Mazzoncini, would be preparing for a clamorous takeover. Below, we publish the full article published today on Autobusweb by Roberto Sommariva. "Renato Mazzoncini wants to buy Arriva. […]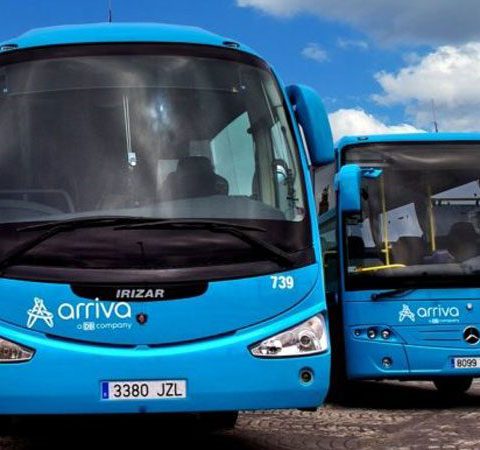 DB to sell Arriva? This is the question. Arriva group, owned by Deutsche Bahn, would be for sale. And the former managing director of the Italian railways, Renato Mazzoncini, would be preparing for a clamorous takeover.
Below, we publish the full article published today on Autobusweb by Roberto Sommariva.
"Renato Mazzoncini wants to buy Arriva. It may look like a boutade. It's not. Everybody knows it, but nobody writes it. Mazzoncini has been working on this project for months. Be honest: did you really think that the former managing director of FS would be sitting quietly at his desk at the university? Of course not. According to the well-informed, Renato Mazzoncini would like to take over Arriva group. And he would do this thanks to the financial contribution of an investment fund ready to acquire one of the largest operators in the mobility sector, with about 60,000 employees and a volume of of 2.4 billion passengers transported per year in 14 European countries. Arriva group operates local, urban and interurban public transport services, regional and national rail services, tramways, maritime connections…

Deutsche Bahn, Arriva and the privatization purposes
As anyone knows, Arriva belongs to Deutsche Bahn (DB). Many, at least in Germany, would like to sell it. Purchased by DB in 2009, Arriva is worth EUR 4,5 billion and its privatisation was already proposed in 2016 by DB's managing director, Richard Lutz. Social Democratic Party (SPD) and trade unions took position against him. But why would the German state want to get rid of one of its jewels? Why DB to sell Arriva? States, sometimes, don't have enough energy to support the investments needed to modernise the structures of their companies and prefer to sell them. This could be the most plausible reason for a possible privatisation, even partial, of DB.
Deutsche Bahn, debts, European elections
Deutsche Bahn last November asked to the federal government an investment of 4.9 billion euros in order to reduce delays and cancellations, which are undermining passenger satisfaction. At the beginning of September last year, DB's managing director, Richard Lutz, warned DB's management that the group was facing serious financial problems. In 2017, DB's total debt amounted to 18.6 billion euros. The news of Mazzoncini's interest in Arriva already has a European relevance, as proved by the fact that  the Dutch trade unions of Arriva have long since stressing the importance of public transport with a public "mother". No one can say what will happen in the coming months. The European elections next May will certainly be a turning point and the choice to privatize part of DB can certainly not be left to an expiring government. But Mazzoncini is in a hurry…"