Arrival gets a $118 million investment to ramp up electric commercial vehicle production
Arrival announced it has raised $118 million from funds managed by BlackRock. The fundraising will be used to support execution of the company's growth plans as it ramps up vehicle production, including the launch of Arrival's first U.S. Microfactory in South Carolina where 10,000 vans or 1,000 buses per year are set to be produced yearly. BlackRock joins other strategic […]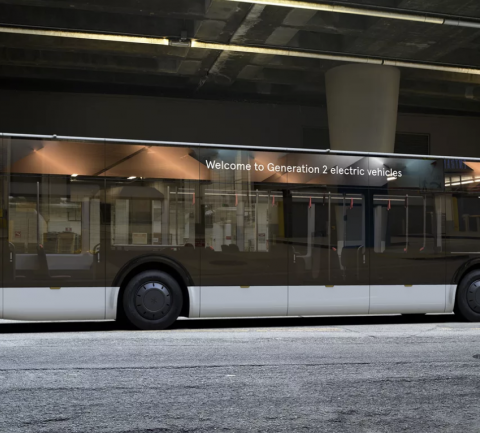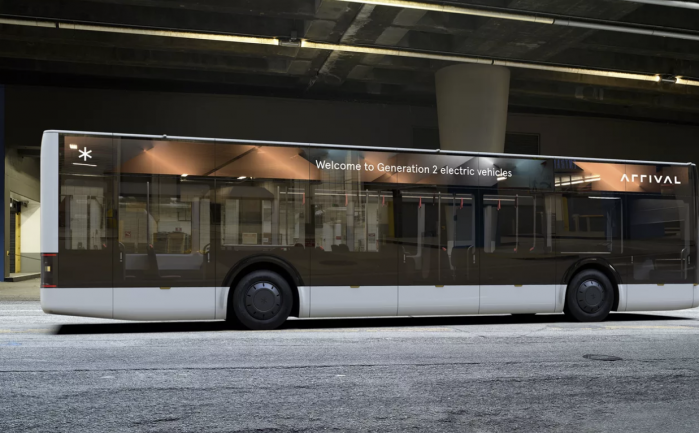 Arrival announced it has raised $118 million from funds managed by BlackRock. The fundraising will be used to support execution of the company's growth plans as it ramps up vehicle production, including the launch of Arrival's first U.S. Microfactory in South Carolina where 10,000 vans or 1,000 buses per year are set to be produced yearly. BlackRock joins other strategic investors in the company including Hyundai Motor Company, Kia Motors Corporation and UPS.
Arrival unveiled its electric bus project this summer. The company is known for the huge order for 10,000 light electric trucks from delivery company UPS, announced in late January 2020. This initial order of 10,000 vehicles will be rolled out over 2020-2024 with the option for a further order of 10,000. Lightness, software development and user experience are in the spotlight of Arrival electric bus project, as explained by Ben Jardine, Chief of Product, in an interview with Sustainable Bus.
Recently, Moscow Department of Transport announces that the British startup Arrival «may launch production in Moscow». The information is made public by the institution itself, which says they are discussing with Arrival the possibility of testing the e-buses coming from the startup on Moscow's roads. Timing for the launch of the model hasn't been released so far.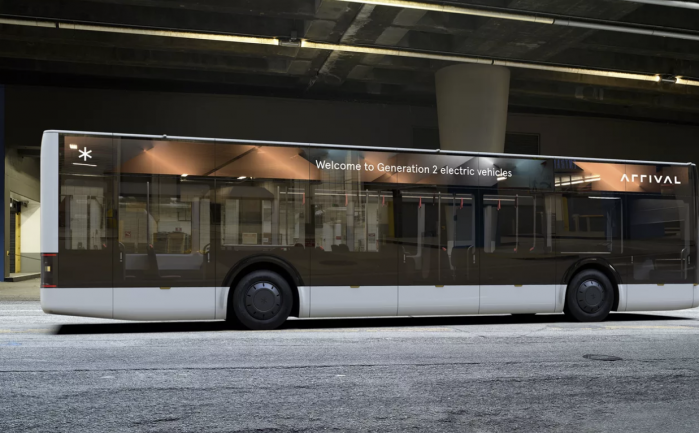 Arrival – BlackRock investment for electric commercial vehicle production
Arrival claims it is «reinventing the automotive industry with its entirely new approach to the design and assembly of electric vehicles». The company's business model is based on low CapEx, rapidly scalable Microfactories that can be placed anywhere in the world to serve the regions they are located in, Arrival says. «These Microfactories, combined with proprietary in-house developed components, materials and software, enable the production of best in class vehicles that are competitively priced to fossil fuel variants. This transformative approach reduces the costs of production and emissions of shipping, and does not require massive upfront investment, creating strong unit economics for the whole of Arrival's product portfolio, including its electric van and bus announced earlier this year», the company outlines.
Arrival has made major inroads in the commercial electric vehicle market having received an order of 10,000 electric vans from logistics company UPS, with the option for a further 10,000. This investment is a reflection of the significant market opportunity for electric vehicles, particularly in the commercial segment, which continues to grow with increasing demand for ecommerce and is predicted to reach 8m commercial and passenger fleets by 2030 in the US alone, according to figures provided by the company itself.
Arrival first US microfactory
The new funding will support Arrival's plans to scale its Microfactory footprint in both the U.S. and Europe. As part of its U.S. strategy, the company announced this week the launch of its first U.S. Microfactory in York County, South Carolina, an investment of $46M into the region and the creation of local jobs. Arrival will begin fitting out the unit and is expected to begin operations in Q2 2021, with start of production in Q4 2021. Arrival's Microfactories produce 10,000 vans or 1,000 buses per year.
"We are excited to welcome BlackRock as a strategic financial investor with its excellent track record in ESG," said Denis Sverdlov, Founder and CEO of Arrival. "This additional capital will be invested into Arrival's growth, as we deepen and expand our presence in the U.S. and other new markets globally. With our new Microfactory in South Carolina, we are looking forward to partnering with more cities and companies to create a sustainable future."