Arrival announces 50% reduction of workforce in an effort to cut operating costs (Igor Torgov appointed new CEO)
Arrival appoints Igor Torgov as new CEO and announces immediate actions to further reduce its operating costs and to optimize the deployment of its current cash resources. This includes the decision to reduce its global workforce by approximately 50% to 800 employees (up compared to the previously discussed 30% reduction). E-bus project has been put on […]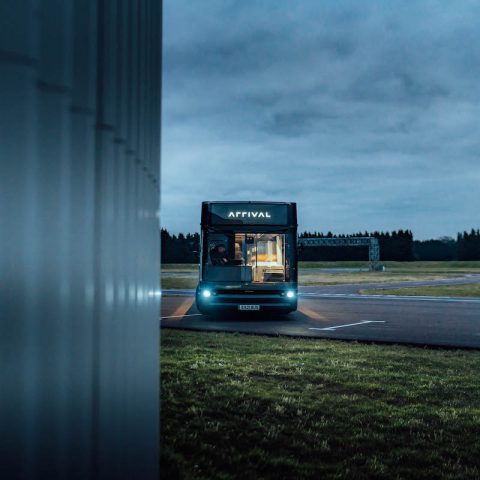 Arrival appoints Igor Torgov as new CEO and announces immediate actions to further reduce its operating costs and to optimize the deployment of its current cash resources. This includes the decision to reduce its global workforce by approximately 50% to 800 employees (up compared to the previously discussed 30% reduction). E-bus project has been put on a halt.
When combined with other cost reductions in real estate and third-party spending, the company expects to halve the ongoing cash cost of operating the business to approximately $30 million per quarter.
Arrival new CEO Igor Torgov
Besides this, Arrival has recently announced the appointment of a new CEO. Former Arrival EVP of Digital, Igor Torgov, is the new CEO. Torgov replaces interim CEO, Peter Cuneo, in turn appointed in November, 2022, when the company's founder Denis Sverdlov stepped back.
The new CEO is supposed to "effect the planned restructuring of its business and to support Arrival's mission to master a radically more efficient New Method to design and produce electric vehicles", as written by Arrival in a press release.
Arrival confirms the intention to focus on U.S. market
Arrival has previously announced its plan to refocus its resources on the development of its US Van product, which the company currently expects to start production in Charlotte in 2024, subject to raising additional capital.
"Accepting this important role at a critical point in Arrival's journey is a significant responsibility. Arrival has developed unique technologies in a market that has huge growth potential and can play a key role in addressing climate change. To unlock these opportunities, we need to make difficult decisions and to take swift action. Following a detailed evaluation of Arrival and the wider EV market during the past two months, the leadership team and the Board have taken decisive action to ensure the most effective use of our current resources and optimize the efficiency of the business. The actions support our journey to become a champion in innovative products and new, more efficient methods of vehicle production, particularly in the important US market for commercial electric vehicles. We are keenly aware that these decisions, while necessary, will have a profound impact on a significant number of our colleagues. We are 100% committed to supporting our employees during this difficult process", stated the new Arrival CEO, Igor Torgov.
"We are delighted that Igor will be stepping up as Chief Executive. His considerable experience executing business strategies in operations, manufacturing, supply chain, business systems and IT and his detailed knowledge of Arrival's business made him the ideal candidate and will enable him to hit the ground running. The Board and I would like to thank Peter for his contribution as Interim CEO and his help in facilitating the plans we have announced today", added Arrival founder, Denis Sverdlov.