Arrival puts e-bus project on a pause in order to cut costs. Priority is given to van manufacturing
Arrival "reported a wider quarterly loss and said it would delay spending on its bus project as it looks to secure more capital", Reuters reports. The news comes shortly after it was announced that the UK company is planning a business reorganization with up to 30 per cent of the workforce to be eventually reduced. Arrival […]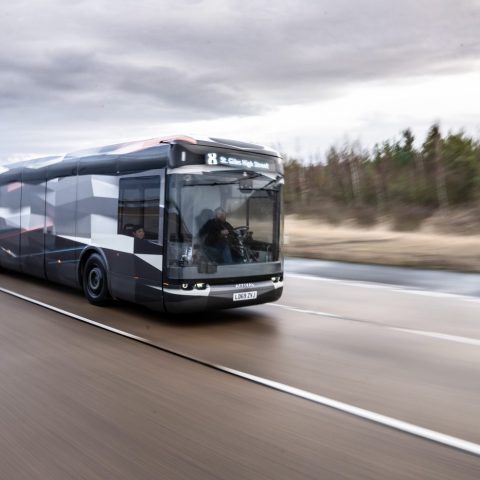 Arrival "reported a wider quarterly loss and said it would delay spending on its bus project as it looks to secure more capital", Reuters reports. The news comes shortly after it was announced that the UK company is planning a business reorganization with up to 30 per cent of the workforce to be eventually reduced.
Arrival pauses electric bus project
As mentioned on Bloomberg, "This would be the company's first year of revenue, and Arrival forecast it would generate more than $1 billion. The company expected about $5.1 billion in 2023 and $14.1 billion in 2024. But earlier this month, Arrival disclosed a series of setbacks continue to plague its efforts to start production, telling investors it doesn't expect any revenue at all this year".
The announced pilot with First Bus will be reportedly postponed as Arrival is now focusing on the van project: "The focus right now for the organization is to start production on the van" Avinash Rugoobur, Arrival's president, is quoted as saying to Bloomberg journalists. Besides, Arrival gained popularity after the order of 10,000 light electric trucks from delivery company UPS announced in late January 2020. The electric bus project was announced in Spring 2020.
Arrival: a few steps behind…
The UK-based startup has debuted on Nasdaq in 2021. Also, it is worth mentioning that Arrival has signed a partnership with Hitachi Europe regarding the providing of new bus and infrastructure solutions to the European bus industry.
Taking a few steps behind, in May 2022 Arrival announced that is going to start production of the electric bus in Q3 this year. Public road trials with First Bus were expected in Q3 2022 (the company at the beginning was expected commence trials in Q1 2022). Now, as mentioned above, the pilot will be delayed. In Spring 2022 Enel X and Arrival announced they have entered into a partnership to test the zero-emission battery electric bus in Italy. Timing of the trial has not been specified so far and it is not yet known how the decision will impact on this specific trial.