75 new e-buses expected in Milan during 2022. ATM goes green: urban design projects in two depots
An increasingly green urban design and new sustainable means of transport. These are ATM Milano's green proposals for Milan and its citizens, for better air and environmental quality. The carrier is pursuing two new environmental projects as part of its wider plan to invest in the electric fleet: 350 square metres of green wall on […]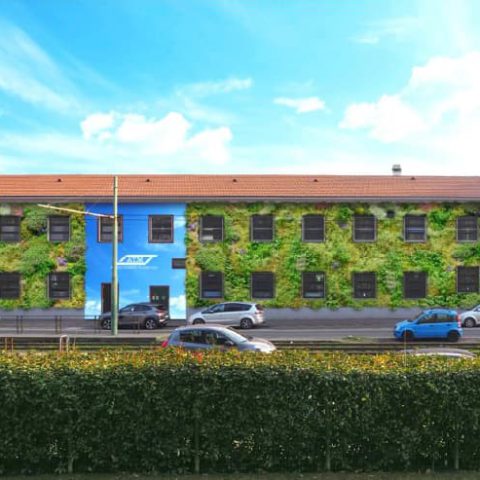 An increasingly green urban design and new sustainable means of transport. These are ATM Milano's green proposals for Milan and its citizens, for better air and environmental quality.
The carrier is pursuing two new environmental projects as part of its wider plan to invest in the electric fleet: 350 square metres of green wall on the entire façade of the historic bus depot in Via Giambellino, and a forest of 330 trees at the San Donato site, the first to be completely converted to manage electric buses.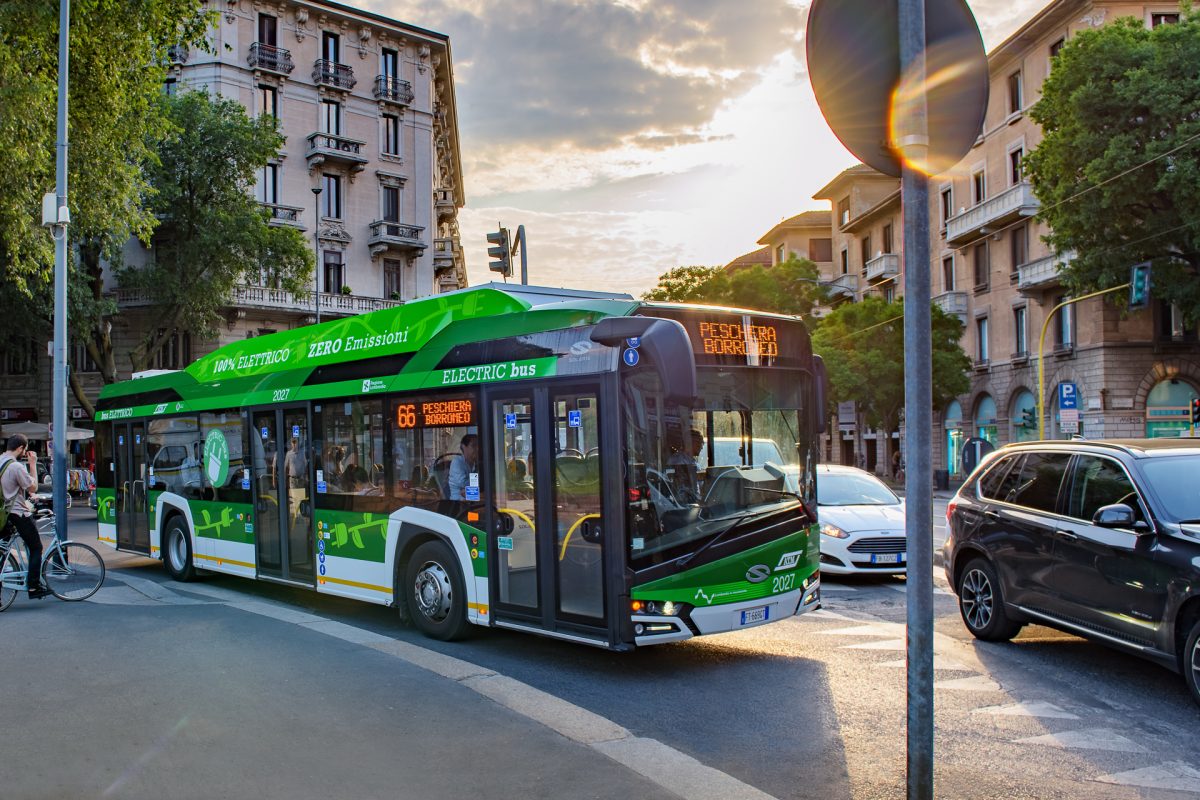 Both initiatives are part of ATM's broader "Full Electric" project, which is moving forward relentlessly. Today 170 e-buses are already in service on 10 lines, and another 75 are scheduled to arrive in 2022 (from the tender awarded to Solaris). The aim is to completely renew the entire fleet of 1,200 vehicles by 2030. This will translate into a reduction in diesel consumption of 30 million litres per year and a reduction in CO2 emissions of 75,000 tonnes per year.
In the last few weeks the construction of the green wall has been defined, with the involvement of the community and neighbourhood associations. The work, co-financed by the City of Milan under the BE2 call for tenders and the H2020 CLEVER Cities European project, will begin next spring.
The result will be measured in terms of a decrease in the building's air temperature of up to 4.5 degrees and energy savings of up to 40% for cooling and around 5% for heating the building.
ATM: an urban forest at San Donato's depot
Over the past few days, a group of Atm staff at the San Donato depot have been involved in planting 330 trees over an area of approximately 1,700 square metres: 30 tall trees were positioned at the entrance to the company's facility, while the other 300 forest trees were planted in an area adjacent to the Yellow Line train depot.
The creation of the urban forest is part of the green activities of ATM and the Municipality of Milan and was carried out with the collaboration of Rete Clima.