Autonomous shuttles in Gothenburg: green light for a pilot by Keolis – Västtrafik
Autonomous shuttles in Gothenburg in the framework of a pilot managed by Keolis. On 18 January 2021 the public transport company began testing autonomous electric vehicles in the Swedish city on behalf of local PTA Västtrafik. The vehicles are made by French company Navya. This service, which is integrated in the public transport network­, will serve […]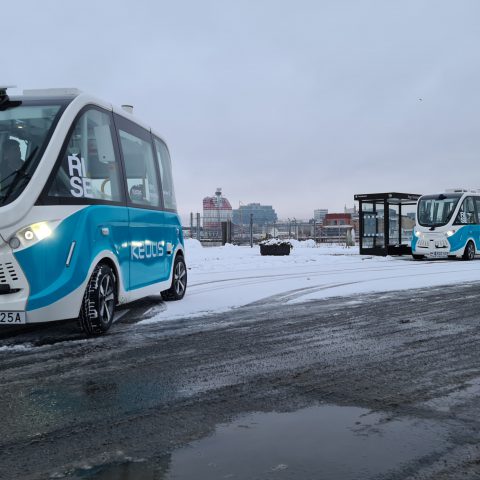 Autonomous shuttles in Gothenburg in the framework of a pilot managed by Keolis. On 18 January 2021 the public transport company began testing autonomous electric vehicles in the Swedish city on behalf of local PTA Västtrafik. The vehicles are made by French company Navya.
This service, which is integrated in the public transport network­, will serve industrial and residential sites for a 4.5-month period. Keolis ha been managing several autonomous electric vehicles operations around the world in Europe, the UK, North America and Australia.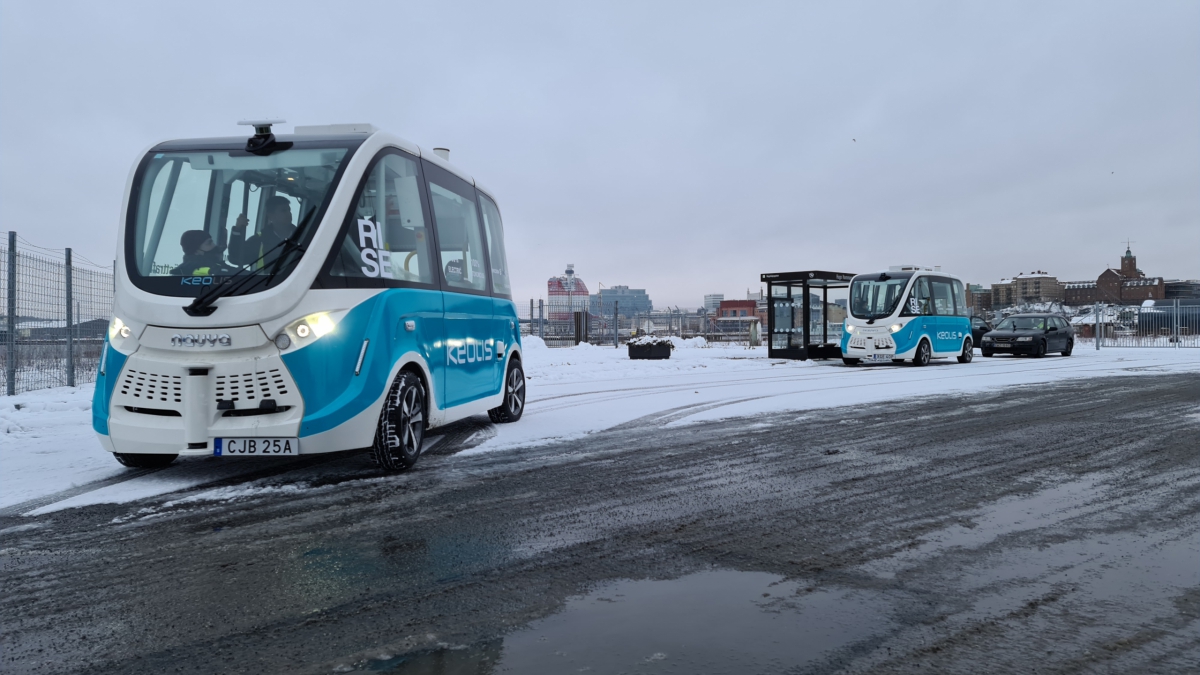 Autonomous shuttles in public transport network
Two autonomous electric shuttles operate during office hours from Monday to Friday. They will travel on a fixed 1.8 km route serving the Lindholmen Industrial and Science park – a 4 km² former shipyard that now features offices, residential and university buildings and parking lots.
Bus passengers can use the service to connect with existing bus lines and track shuttle schedules in their travel app or on the city website. As the legislation requires, a safety operator will be present in the vehicle at all times.
The shuttles have a maximum speed of 20 km/h and can carry up to 8 passengers.  Charging takes five hours, and the vehicles can run for up to seven hours on one charge, depending on weather conditions, Keolis points out.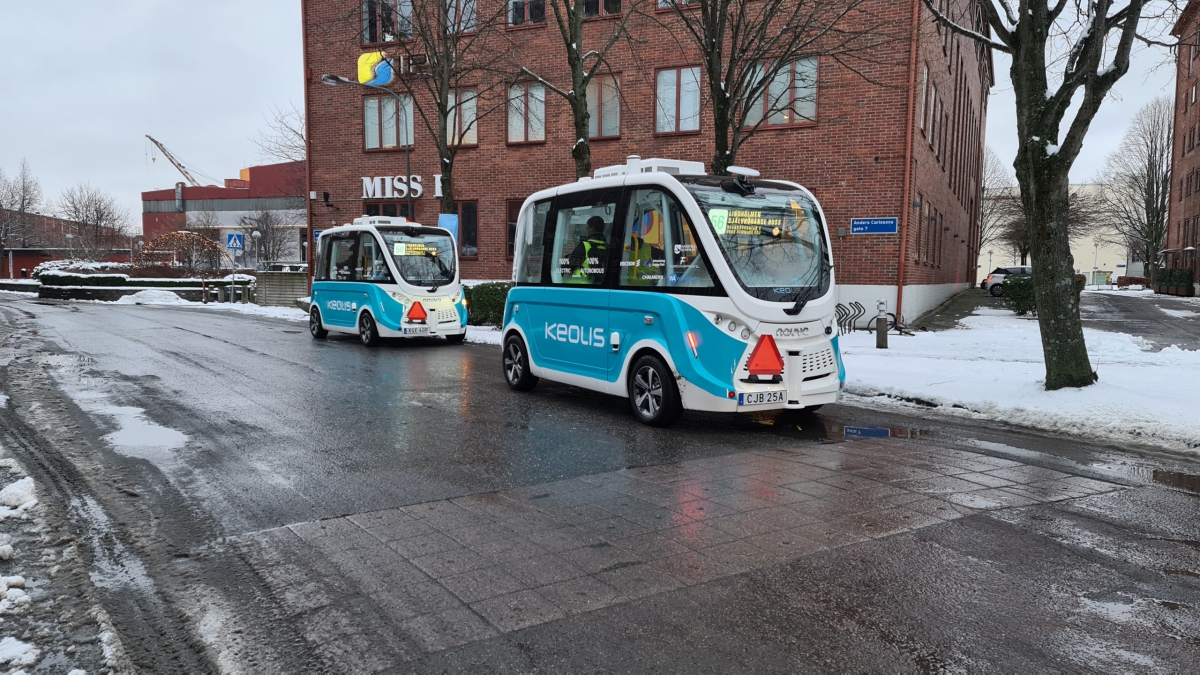 Electric autonomous shuttles in Gothenburg, by Keolis
Designed to operate in conditions including sub-zero temperatures and snow, this new autonomous electric shuttle service is the city's most advanced to date and is integrated into Sweden's public transport network. It is also part of Next Generation Travel and Transport, a government-funded initiative that includes S3 (Shared Shuttle Services) a shuttle trial programme backed by a coalition including RISE, Västtrafik and Keolis.
Bernard Tabary, CEO International Keolis Group, says: «We are delighted to step up our decade-long collaboration with Västtrafik and offer a new mobility solution to Gothenburg residents and visitors with this innovative, sustainable, flexible mode of transportation».