Auxerre (FR) opts for Safra hydrogen buses. A contract for 5 Businova H2
Safra hydrogen buses will be provided to Greater Auxerre Municipality. The contract includes both the supply and full maintenance of the new bus fleet. Each bus will be in charge of some 200,000 km per year. Safra is going to ramp up the production of the hydrogen bus range, as 22 units are today on […]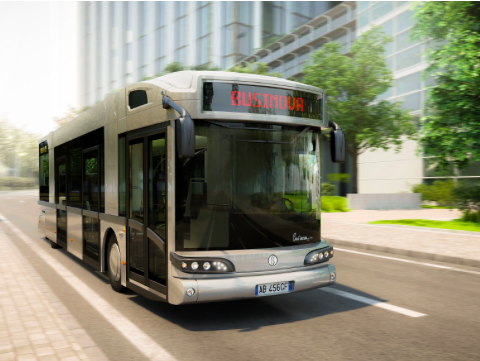 Safra hydrogen buses will be provided to Greater Auxerre Municipality. The contract includes both the supply and full maintenance of the new bus fleet. Each bus will be in charge of some 200,000 km per year. Safra is going to ramp up the production of the hydrogen bus range, as 22 units are today on order.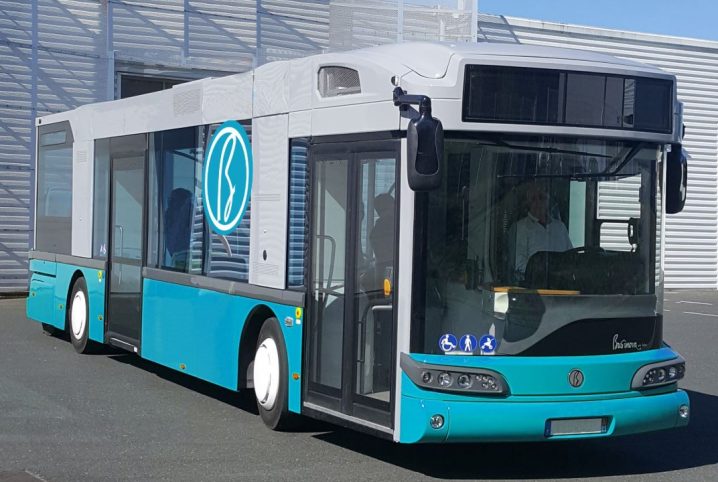 Safra hydrogen buses for Auxerre
The contract awarded to Safra, a French manufacturer based in Albi (in 2019 the group posted a turnover of 28 million euros and employed 245 people across the various companies), followed a public tender process launched by the Greater Auxerre Municipality for five hydrogen-powered buses by the end of 2020. These buses will run on line 1 of the LEO transport network, where they will each cover around 200,000km per year, Safra highlights in a press release.
Each of these Businova buses will be fuelled at a hydrogen fuel station, which will be set up in Auxerre. With this new fleet, Auxerre will boast one of the first bus lines in France to run exclusively on hydrogen power. And fuel cell technology is getting ground in the country: in late 2019 the city of Pau launched the world first hydrogen-powered BRT system.
Safra Businova H2: 350 km on one fuelling
The hydrogen-powered Safra Businova is equipped with a 30kg fuel tank, giving it a range of more than 350km before it needs refuelling, according to the manufacturer. This type of vehicle is already up and running on the TADAO transport network in Artois-Gohelle, forming a fleet of 6 vehicles.
The Businova H2 drivetrain is realize in cooperation with Symbio, the hydrogen' specialist in Michelin group, in charge of realizing hydrogen fuel cell kits for several kinds of vehicles. Safra opted for a smart hybrid system, integrating a 30kW fuel cell module (model H2Motiv) and a 132kWh battery pack (a "mid-power" unit). This means that the bus carries less hydrogen than a "Full Power" solution (which uses a small battery and a large cell). For instance, the newly released Solaris Urbino 12 hydrogen has a 29 kWh battery.
This new contract follows on from the latest Safra contracts awarded by the municipal authorities in Artois-Gohelle (SMTAG), Versailles (BE GREEN), Le Mans (SETRAM) and Toulouse Airport (HYPORT), Safra points out. Today, 22 Safra Businova H2 are on order, alongside several Businova Electric models.