Biofuel-powered buses for Oslo. Unibuss placed a 127-units order with MAN
Unibuss, one of the largest bus companies in Norway, has ordered 127 MAN Lion's City buses from MAN Truck & Bus. The buses will be powered by HVO biofuel. Unibuss has also placed its first orders for e-buses so far, buying a batch of 40 vehicles from VDL. Also low emission diesel buses play a role […]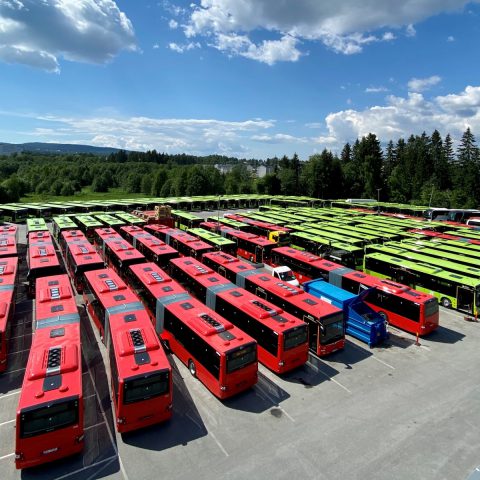 Unibuss, one of the largest bus companies in Norway, has ordered 127 MAN Lion's City buses from MAN Truck & Bus. The buses will be powered by HVO biofuel. Unibuss has also placed its first orders for e-buses so far, buying a batch of 40 vehicles from VDL. Also low emission diesel buses play a role in the transition to a less polluting bus fleet.
Lately, MAN Truck & Bus also presented its roadmap for zero emissions mobility. Followingly, a statement from the Munich-based manufacturer: «In public transport and distribution, the decision seems to have been made: battery electric vehicles are the means of choice. Accordingly, MAN Truck & Bus already offers series production of the MAN Lion's City E and eTGE as well as the eTGM electric distribution truck. The all-electric truck of the new truck generation will hit the road from 2023. Apart from the rapid development of battery technology, hydrogen (H2) is a good complementary option as an alternative fuel for long-distance transport, which is why MAN Truck & Bus is now presenting its R&D roadmap for this: According to this, prototype vehicles are to be built as early as next year in line with the currently ongoing development projects. MAN is testing both the use of a fuel cell and an H2 combustion engine».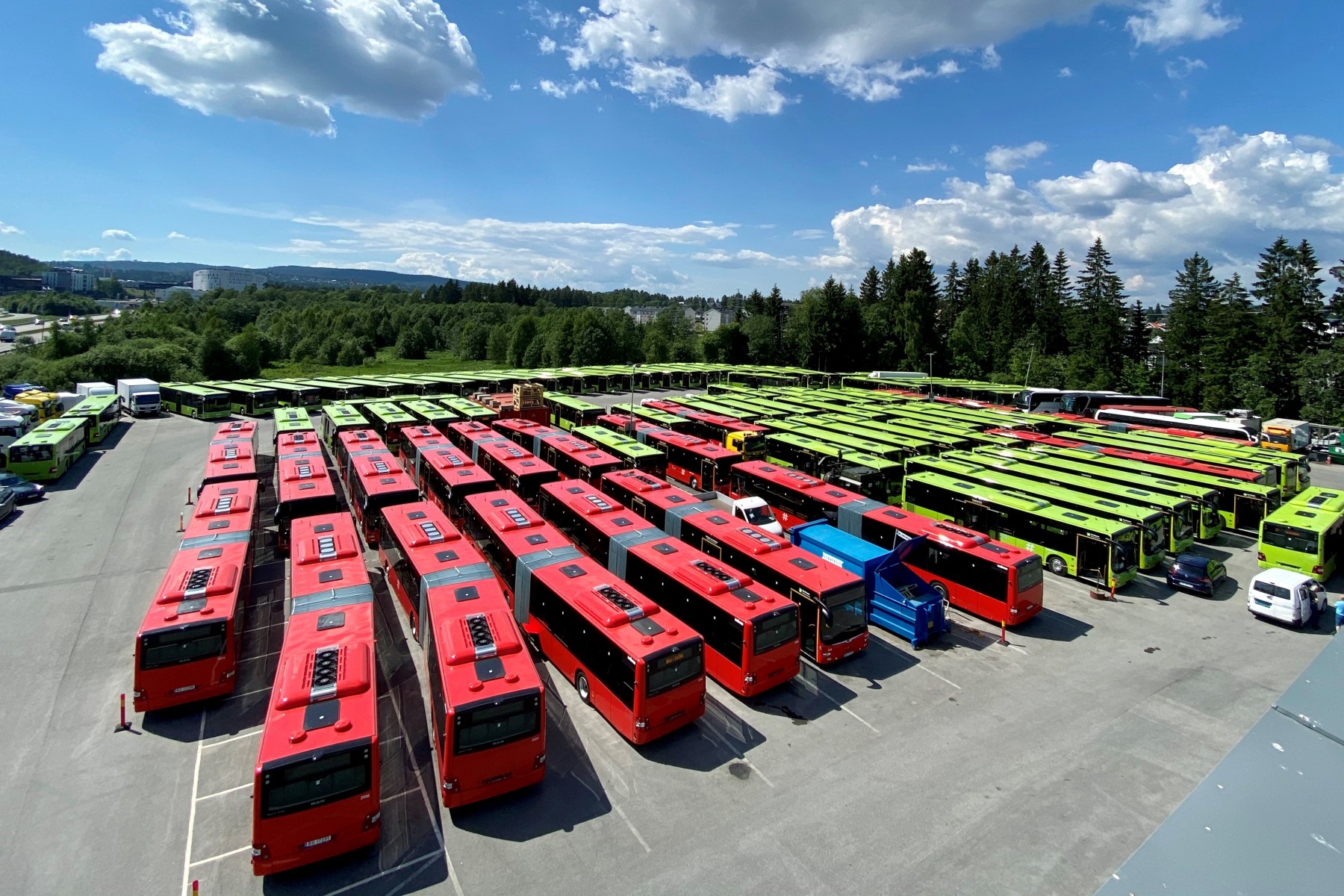 Biofuel-powered buses for Oslo
Oslo, like many other metropolises and cities in Scandinavia, is aiming to significantly improve the carbon footprint of its local public transport system. This was one of the reasons behind the Norwegian company Unibuss's decision to purchase 127 MAN Lion's City buses. "We are delighted that Unibuss has decided to put so much trust in us. The buses will be powered with HVO biofuel. This will make them the perfect fit for this progressive, green region," says Rudi Kuchta, Head of Business Unit Bus at MAN Truck & Bus.
The city buses will be deployed in several areas in and around the city of Oslo, including Vestre Aker, a district in the north-west of Oslo, Nesøya, a small island in the municipality of Asker, and Bærum, a municipality in the Norwegian county of Viken. The first lot of new MAN Lion's City buses have been out on the streets of the Norwegian capital since the end of June. All 127 vehicles were put into operation by the start of autumn, the producer points out.
In addition to the 23 18.75-m-long, 57-seater MAN Lion's City GL buses, the delivery also included 71 MAN Lion's City L LE city buses. These vehicles are almost 15 metres long and can seat 49 passengers. Each of the articulated, low-floor buses is powered by a D2066 LUH diesel engine. MAN Truck & Bus also handed over 33 MAN Lion's City LE buses to Unibuss. These 12-m-long solobuses can seat 43 passengers. They are powered by a 290 hp (213 kW) D0836 LOH diesel engine, which also runs on HVO biofuel. All three bus types meet the Euro 6 emission standard.
Emission cut by up to 90 per cent with biofuel
"These state-of-the-art, alternative forms of propulsion won't just play a huge role in helping Oslo become a lower-emission city, they are also extremely economical," emphasises Kuchta.
"We have had an excellent working relationship with MAN. We are impressed that the buses were delivered on schedule despite the fact that factories were closed due to the coronavirus pandemic," said Øystein Svendsen, CEO of Unibuss, on the day the vehicles were handed over. He went on to add: "We chose the MAN Lion's City because we and our customer, Ruter AS, are intent on meeting demanding climate targets, and the only way to achieve that is with innovative vehicles. Opting for HVO biofuel over conventional diesel will lower emissions by up to 90 percent," said Øystein Svendsen.