Bus disinfection through UV lights. A way to fight Coronavirus in Shanghai
Bus disinfection through UV lights. Following a guidance issued by the National Health Commission, a Shanghai public transport company uses UV light on the bus interiors and exteriors as a way of disinfection. According to the company, the process takes 5 to 7 minutes per bus and kills more than 99.9 per cent of viruses, as […]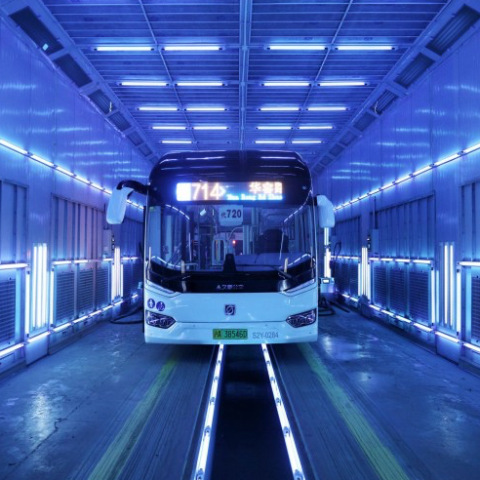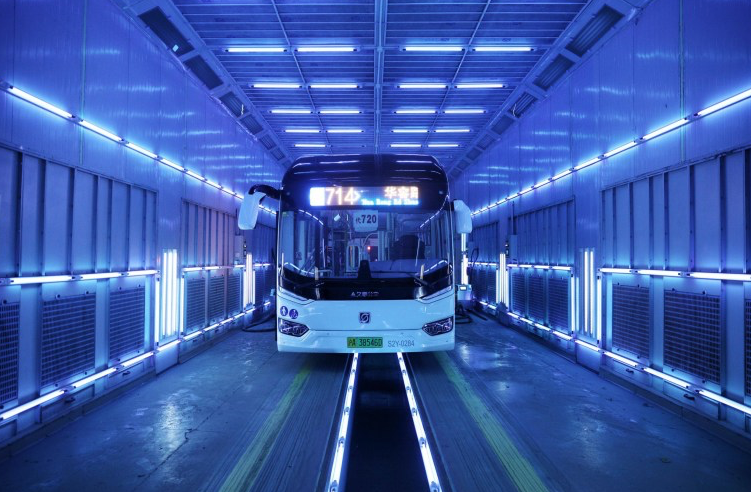 Bus disinfection through UV lights. Following a guidance issued by the National Health Commission, a Shanghai public transport company uses UV light on the bus interiors and exteriors as a way of disinfection. According to the company, the process takes 5 to 7 minutes per bus and kills more than 99.9 per cent of viruses, as reported by AFP.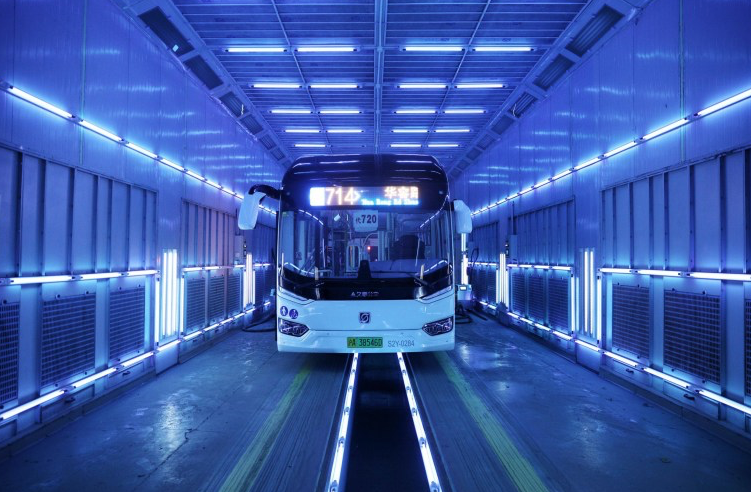 Bus disinfection through UV lamps in China
UV lamps, cautioned the World Health Organization, must not be used on skin as they can cause irritation and are among the causes of skin cancer.
Images of the buses undergoing ultraviolet light disinfection have been circulating all over the world.
In a effort to fight the spread of the contagion, the public transport company Yanggao, in Shanghai, started to use UV technology setting up two UV chambers. Cleaning process is controlled remotely and is carried out through 210 UV tubes. Two cleaning rooms have been converted and each can disinfect up to 250 buses a day, Qin Jin, deputy general manager at Yanggao told AFP.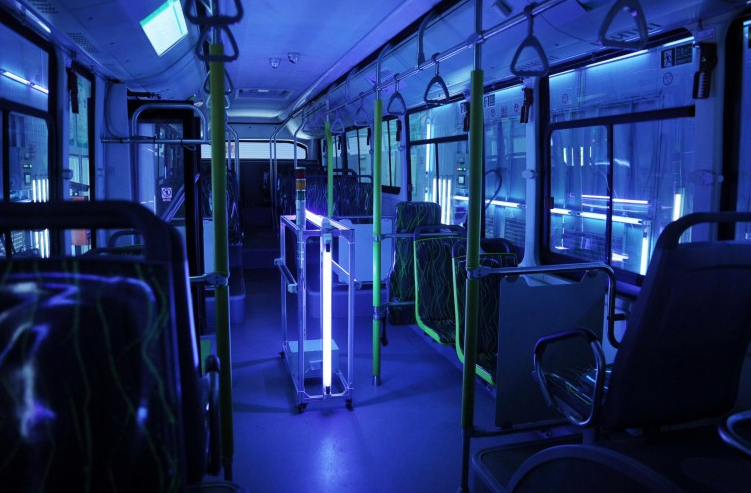 UV disinfection and AC properly used against Coronavirus
UV disinfection is already used in hospitals. And this kind of cleaning process was used also by China central bank to disinfect banknotes.
Another critical point for Coronavirus contagion on public transport vehicles is the use of AC. The Chinese bus air conditioning supplier Cling shared a decalogue on how should public bus air conditioners be properly used and effectively disinfected.