A RATP electric bus caught fire in Paris. Bluebus cooperates with the operator in the investigation
A bus of the RATP line 86 caught fire yesterday afternoon on boulevard Saint-Germain, near the Maubert-Mutualité stop, in Paris, in the 5th arrondissement. The cause of the fire is still unknown. As reported on Bloomberg, the bus manufacturer Bluebus said that "The RATP has launched an investigation into the reasons for the fire, in […]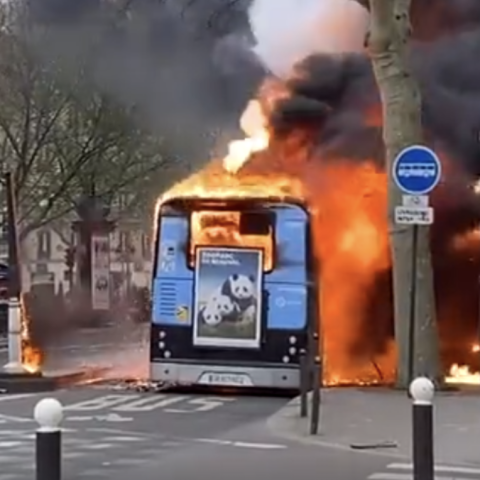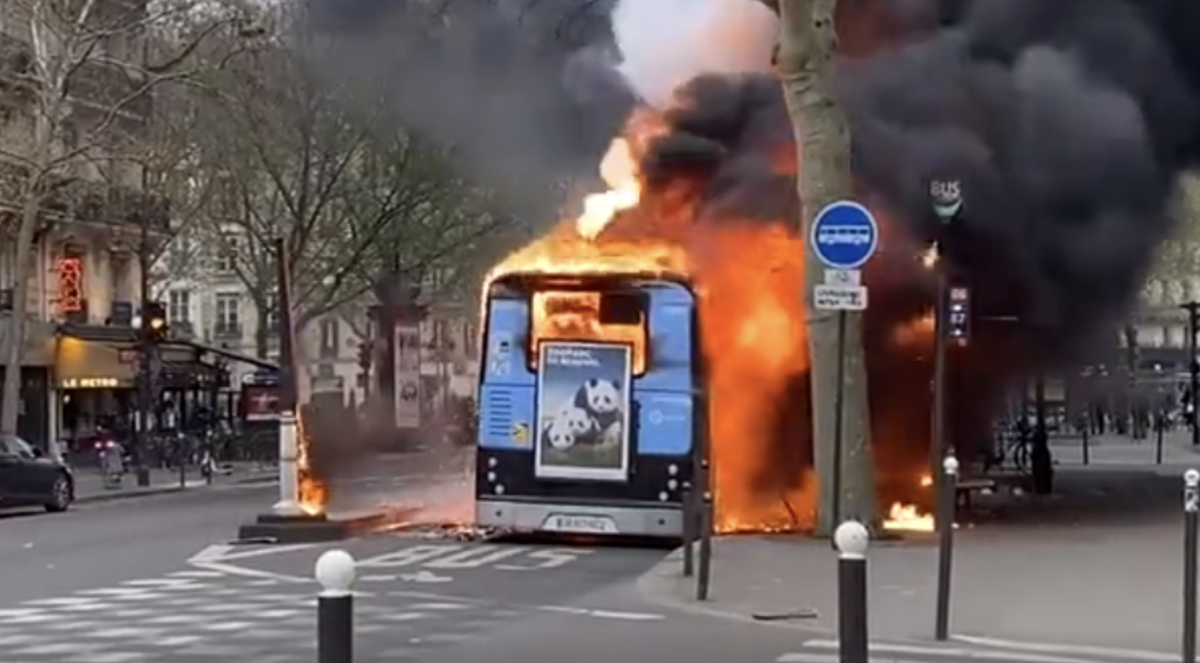 A bus of the RATP line 86 caught fire yesterday afternoon on boulevard Saint-Germain, near the Maubert-Mutualité stop, in Paris, in the 5th arrondissement. The cause of the fire is still unknown.
As reported on Bloomberg, the bus manufacturer Bluebus said that "The RATP has launched an investigation into the reasons for the fire, in which we will cooperate fully".
A bus on fire in Paris
"Twenty or so firefighters responded to this electric bus fire," said Captain Lointier, communications officer for the Paris Fire Brigade (BSPP) at 20minutes.fr. No one was injured, as the bus drivers was able to evacuate passengers before the arrival of firefighters. Le Parisien reports: "The alert was given by passers-by who saw a suspicious smoke coming out of the vehicle and who immediately warned the driver. The bus was immediately evacuated".
The cause of the fire is still unknown. According to RATP, "an investigation is underway to determine the causes of the incident". Still according to Le Parisien, "The carcass of the vehicle will be transported to RATP workshops to be examined in order to determine the reasons for the fire".
In late September 2021 a large fire event in Stuttgarter Straßenbahnen (SBB)'s depot, in Gaisberg, destroyed 25 buses. A first assessment by the police, reported on many German media, said that the fire could have been caused by an electric bus during charging procedure.
The topic of safety of electric bus batteries was addressed by our latest Sustainable Bus Magazine, p. 22.