Busworld Europe 2023 figures, highlights, topics. Our interview with MD Mieke Glorieux on the way to October's expo
Busworld Europe 2023 is set to be live in Brussels from 7 to 12 October. Exhibitors are going to exceed 500, including a significant number of new companies (around 27% of the total). Focus? E-mobility, hydrogen, digital solutions. Among the main news, the 'integration' of the European Zero Emission Bus (ZEB) Conference within the programme of […]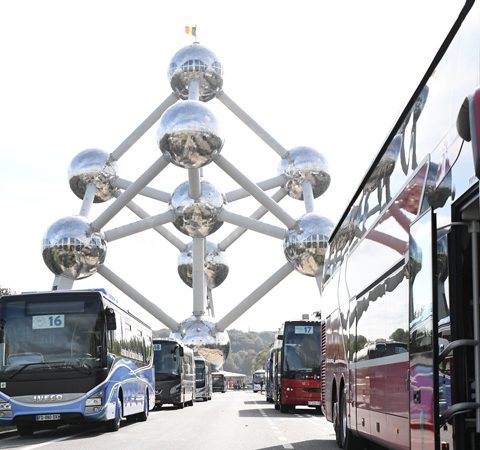 Busworld Europe 2023 is set to be live in Brussels from 7 to 12 October. Exhibitors are going to exceed 500, including a significant number of new companies (around 27% of the total). Focus? E-mobility, hydrogen, digital solutions. Among the main news, the 'integration' of the European Zero Emission Bus (ZEB) Conference within the programme of the exhibition (ERM Group company, Element Energy, organiser of this conference, is indeed partnering with Busworld Foundation). Together with the UITP Summit to be held in June, this will be the most awaited public transport exhibition this year.
In this interview, we sit down with Busworld's Managing Director, Mieke Glorieux, to discuss the highly anticipated Busworld Europe 2023 event.
We are quickly heading towards Busworld Brussels in October. What attendees can expect from this year's event?
The biggest showroom of buses and coaches on earth with the latest vehicles, components and accessories. With alongside interesting conferences and seminars about electrification digitalisation and safety. And of course like always, it will be THE bus and coach party of the year with a balanced mix of BUSiness and pleasure.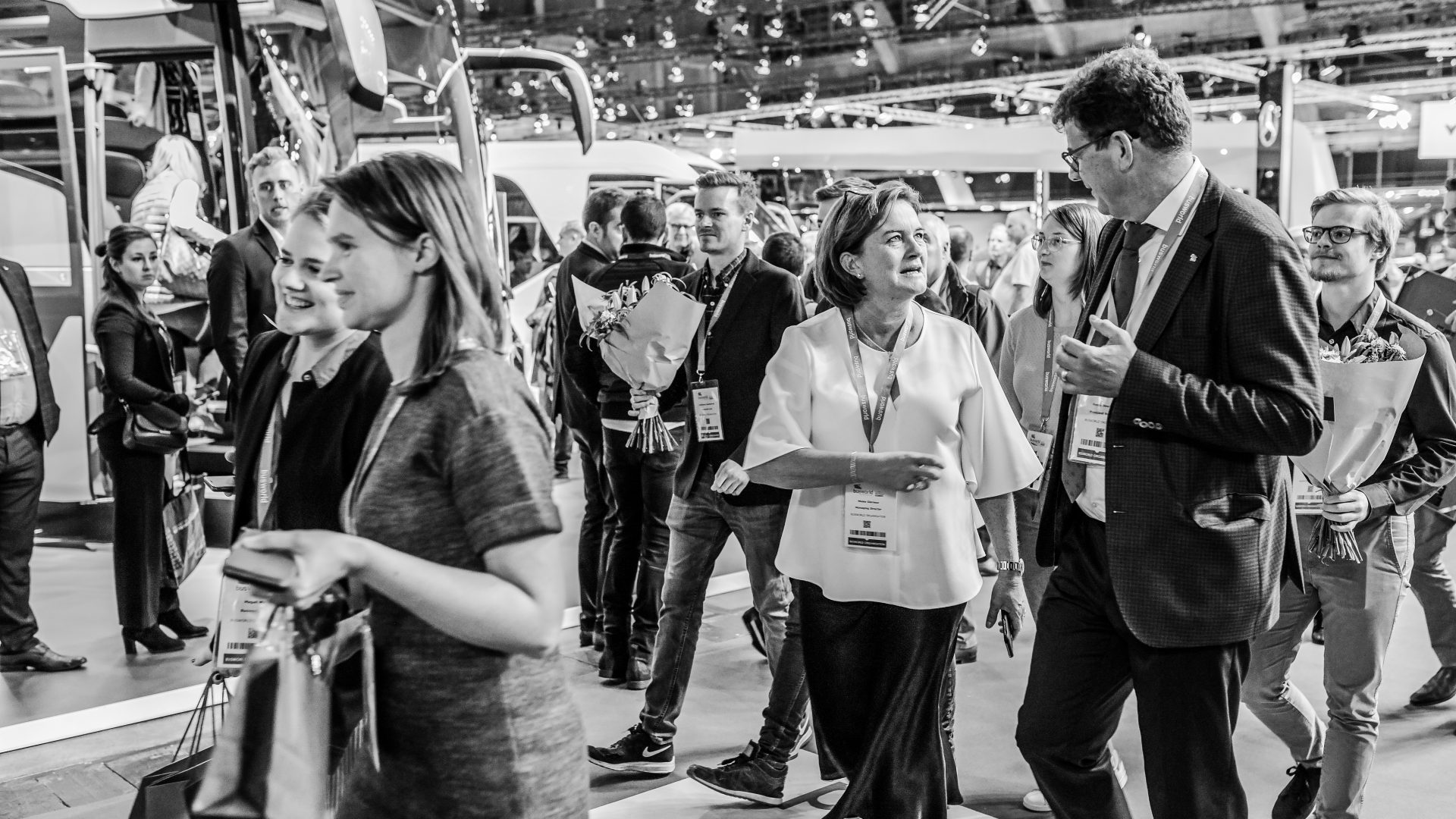 Key trends and innovation, at Busworld Europe 2023
What are some of the key trends and innovations that you anticipate will be showcased at Busworld Europe 2023?
Hydrogen of course. And many digital solutions or digital add-ons to existing components and accessories.
How is the Zero Emission Bus Conference going to fit into this year's program?
It is a four HALF day conference. So it will be perfectly possible to go a half day to the conference and visit the show during the other half day. What you hear about in the conference can be seen and experienced in the trade show. Perfect, right?
One of the changes this year is that the trade show will start on Saturday instead of Friday, as in previous editions. What are the reasons behind this modification?
This was actually a request of the exhibitors. Now there will be 4 consecutive week days instead of 1 weekday followed by 3 week days interrupted by a weekend. It should be easier for the exhibitors and the visitors.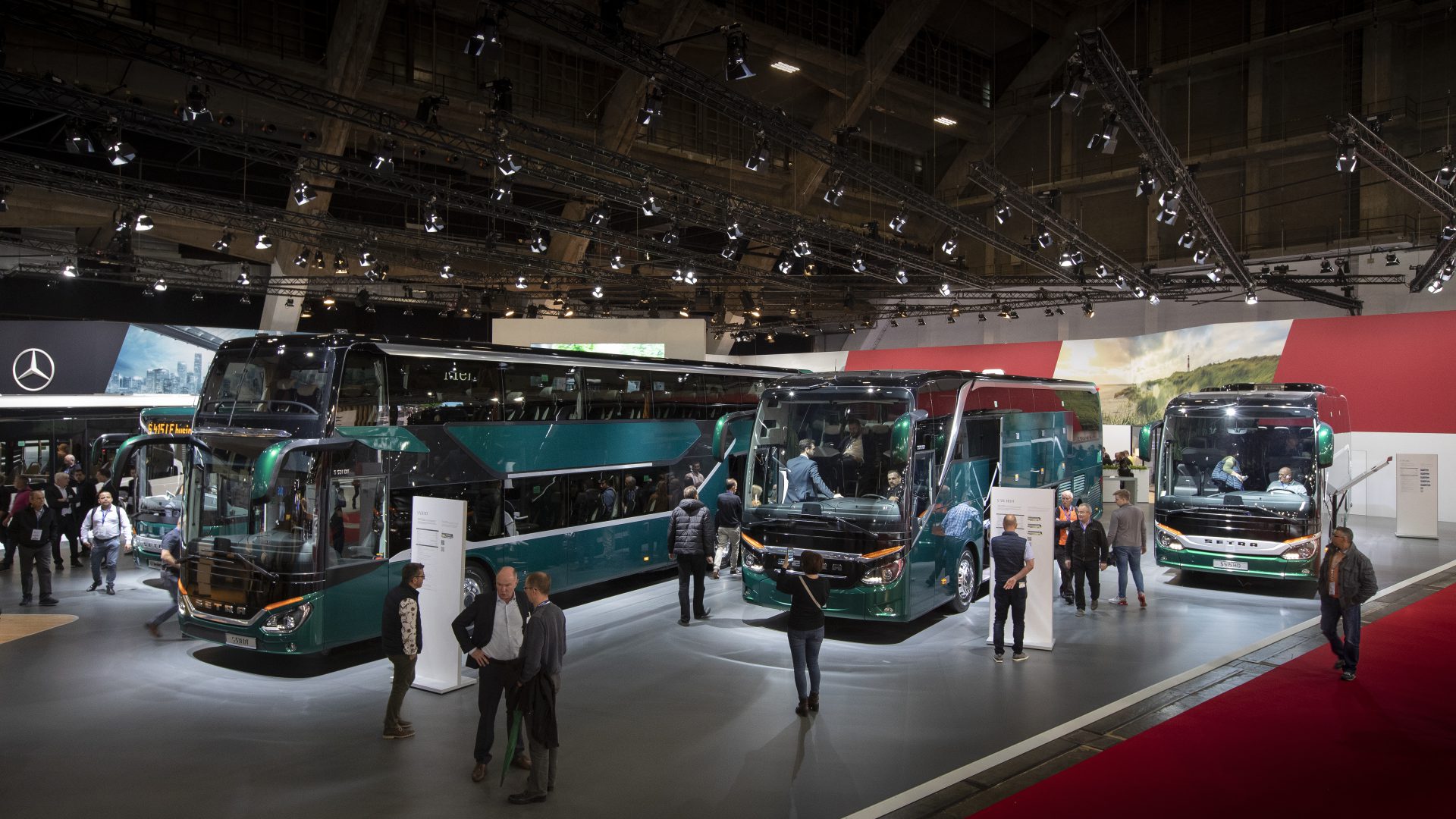 Busworld: focus on in-person meetings
What makes this edition particularly special or unique? 2019 results, with 39k visitors from 143 countries, 511 exhibitors, 309 vehicles on display, 154 speakers, look like not being that easy to beat…
It's a challenge for sure, but we love challenges. Due to the pandemic and the decrease in the bus and coach business, it will not be easy. Budgets have been cut. But still we will do our best to attract the same amount of visitors. And who knows, maybe it will even beat the 2019 numbers.
In light of the two years of interruption caused by the pandemic, has anything changed in your approach to conducting trade shows?
No, not really. We believe in the power of in-person meetings. We do have a new Busworld app that will allow visitors and exhibitors to make their visit more efficient. So potential visitors can see that the show and its side program is worth the visit
Are there any specific sessions, workshops, or exhibitors at Busworld Europe 2023 that you are particularly excited about?
We are excited about ALL exhibitors and sessions. Every visitor is different, with different objectives and interests, so it would be difficult to highlight exhibitors or sessions. Just use the website and later on the application (it will be open from the beginning of September) and check out what's interesting for you. Some conferences are payable, so make sure you book those tickets too, before it's fully booked.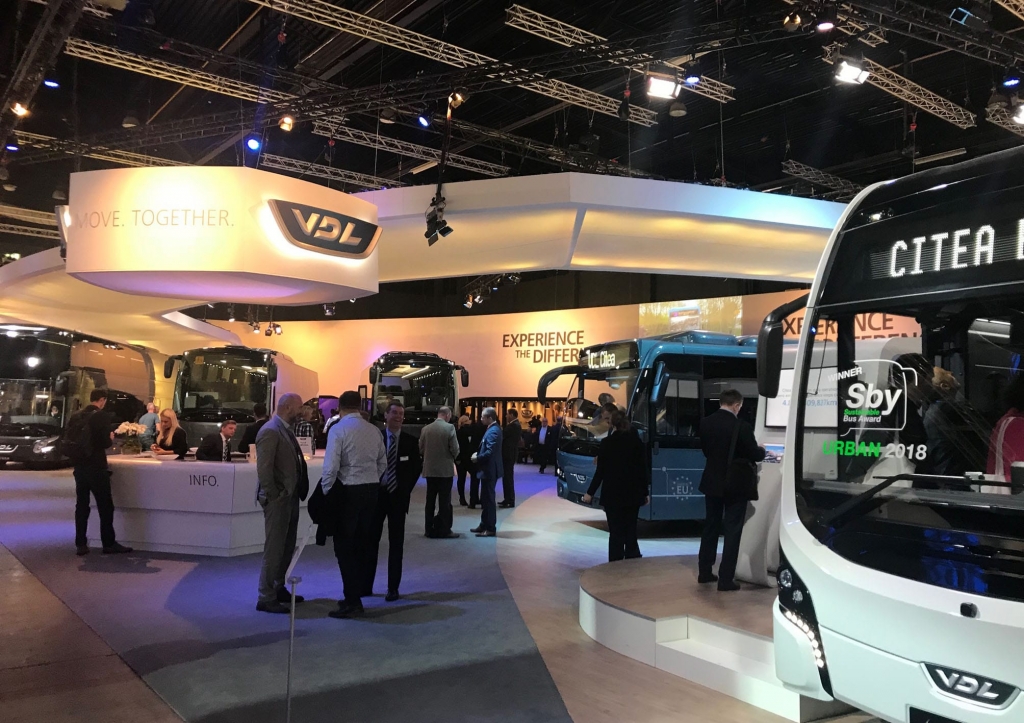 A global brand and the industry's challenges
What are some of the challenges or opportunities you see in the bus and coach industry today, and how does Busworld Europe address them?
Electrification is by far the biggest challenge, especially for smaller operators. It needs a lot of preparations and a big investment. That's why we are very happy that we can organise the ZEB Conference during Busworld. The last day will be dedicated to coach and long distance, so this will be extremely interesting too.
Busworld has become a global brand, with exhibitions from Asia to Latin America, from Turkey to the latest add North America. Can you give us an idea about how the European edition fits into this "environment"?
The European show is the oldest and by far the biggest. While the other shows are rather local, the 'Europe' show covers the whole world. We have vehicles from Egypt, Brazil, India, China and so on. If you want to compare the shows, the best way is to see the Europe show as the mother show and the other shows as its children. Waiting to grow and see if they can reach adulthood or not.
The one scheduled for 2021 and then postponed until October this year is the 50th anniversary edition of Busworld. If you had to condense 50 years of history into a single image, what significant event or anecdote would it represent?
I think it would be an image of visitors and exhibitors together with the animation team, singing, dancing and smiling together. Because let's face it, it's always been fun!