BYD France delivers the two first ebuses realized in the new plant
The new BYD factory in France has produced the first electric buses. The plant is in Beauvais, in north France. These two first zero emission vehicles will be deployed in Agglo du Beauvaisis by Transdev. A ceremony has been held to mark the event. BYD plant in France is focused on the production of electric […]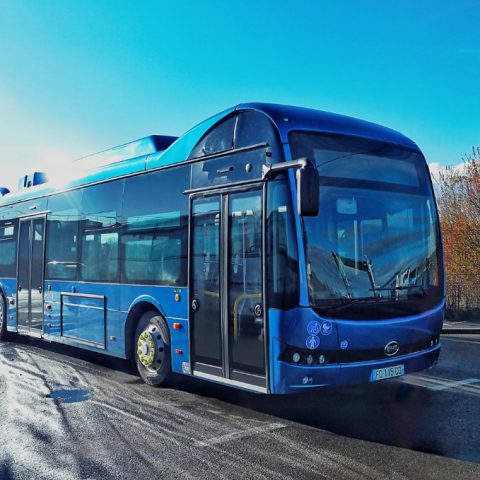 The new BYD factory in France has produced the first electric buses. The plant is in Beauvais, in north France. These two first zero emission vehicles will be deployed in Agglo du Beauvaisis by Transdev. A ceremony has been held to mark the event. BYD plant in France is focused on the production of electric buses for French market. The electric buses for Europe come from the Hungarian plant.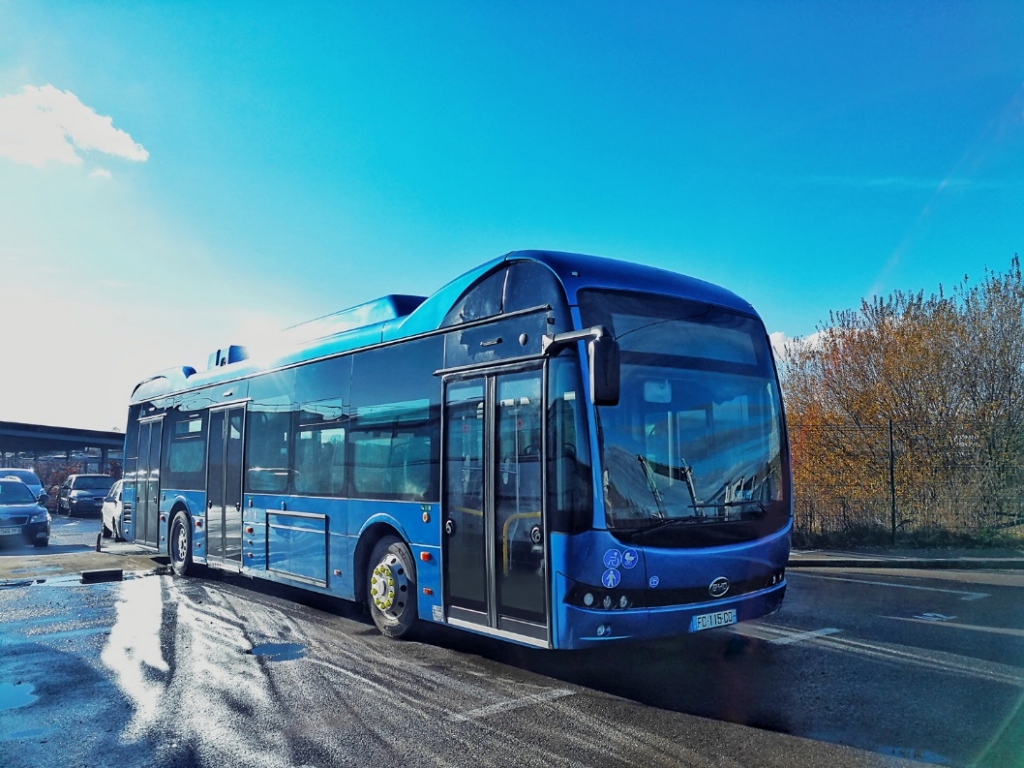 The first BYD electric buses for France
Beauvais is the first city in France to order BYD electric buses. The BYD ebuses, the company states in a press release, are planned to start operation in Beauvais this month and will be running daily from the Beauvais-Tillé airport to the City Hall and train station, as well as on an express liaison shuttle bus route to the hotels. The vehicles, operated by French bus operator Transdev, will travel up to 160km a day on a single charge provided overnight at Corolis, a Transdev network Depot in Beauvais. BYD announced an investiment of about 10 million euros for the French plant, that covers about 32,000 square meters.
Over 600 BYD ebuses ordered in Europe
Isbrand Ho, managing director of BYD Europe and president of BYD France, said: "We are very pleased to deliver our first electric buses to Beauvais, the region where our plant is established. The French electric bus and coach market is one of the largest in Europe, and that is one of the main reasons we chosen to locate our production site in Allonne. BYD has the capacity to make zero emission French-built electric buses in line with the spirit of the 2015 Paris Climate Summit". Until now, according to the figures released by the manufacturer, BYD has confirmed over 600 ebus orders in Europe. Over 35,000 BYD electric buses have been delivered worldwide which have been proven over 20 million of kilometres in service equipped with BYD batteries that have proven to be safe and reliable.
Electric buses for Europe, from Hungary
With regards to the Hungarian plant, the managing director of BYD Hungary said to the italian magazine AUTOBUS: «We mainly produce 12 m electric city buses and soon also 8.7 m and 18 m electric buses. From November 2018, we are also producing chassis for our British partner Alexander Dennis for the UK market. Electric motors, batteries and charging infrastructure are built elsewhere, especially in China. BYD Hungary has produced and delivered 12-metre electric buses to Dutch customers Connexxion and Syntus and Sweden's Nobina. Recently, the plant has reached another milestone: thirty 12 meters are produced there for the Brussel Airport Company»