BYD and Goldstone, 5,000 ebuses per year in India by 2021
BYD and its Indian partner Goldstone are planning to reach a production rate of electric buses of no less than 5,000 units per year by March 2021. Indian zero emission bus market is expected to grow, and main manufacturers don't want to lose any chance. K6 Goldstone – BYD minibus. Made in India The last result of the […]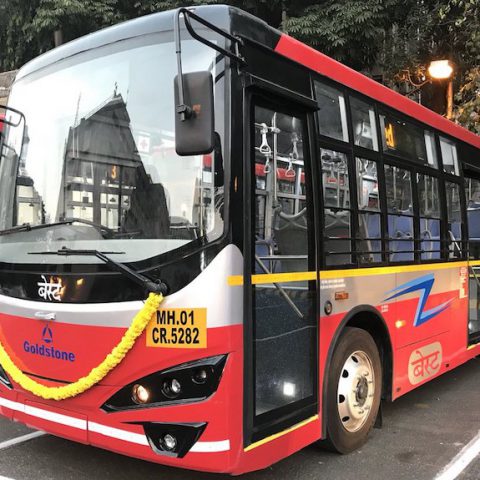 BYD and its Indian partner Goldstone are planning to reach a production rate of electric buses of no less than 5,000 units per year by March 2021. Indian zero emission bus market is expected to grow, and main manufacturers don't want to lose any chance.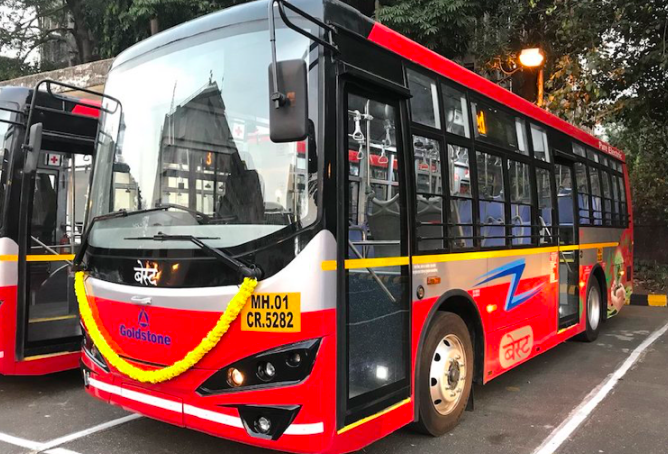 K6 Goldstone – BYD minibus. Made in India
The last result of the joint venture on bus production between Goldstone and BYD is the showcase of K6 minibus, held in Delhi few days ago. Goldstone – BYD K6 prides itself to be the first electric feeder bus fully manufactured in India.
According to the plans, the country will become the manufacturing hub for exporting these vehicles to other South Asian nations. K6 electric minibus can board up to 18 passenger and has a range of 200 km.
The vehicle is powered by Li-ion phosphate (LFP) batteries, and the electric motor develops 180 kW of power and 1,500 Nm of peak torque. Nepal has already ordered the first five units of the minibus.
"India is a fast growing market for electric mobility and a complete ecosystem will be established in the country within the next 5 years" told Zhang Jie, executive director of Byd India, to Economic Times India.
An Indian tender already won
Goldstone and BYD are currently assembling around 600 buses per year at Goldstone Infratech's Telangana plant. The company plans to scale up its manufacturing capacity to around 2,000 buses by the end of this year across various production facilities.
Goldstone recently invested Rs 500 crone in setting up a manufacturing facility in Karnataka. The company plans to manufacture 7, 9 and 12-meter buses in the country over the years.
As reported by Electrive, BYD and Goldstone won a tender in March for the delivery of 290 electric buses to ten India cities, part of a planned fleet of 520 electric vehicles (remaining 190 will come from Tata and 40 from Ashok Leyland).