A shutdown? A normal situation in off-season period? BYD factory in Guangzhou (jointly managed with GAC group) temporarily halted operations, sending workers in leave till 31st May. A decision that would be connected to a slow down of Chinese electric bus market caused by the decrease of government subsidies. Guangzhou GAC Group BYD New Energy Bus Co. promptly replied: the factory just entered off-season.
CLICK HERE FOR THE ARTICLE:
'CHINESE EBUS MARKET AND THE IMPORTANCE OF SUBSIDIES', BY MAYA XIAO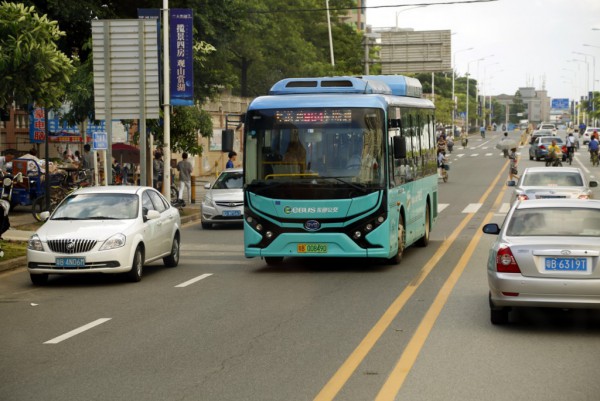 The decrease of subsidies
The fact that at the moment the electric bus market is mainly politically driven is widely known. China has in operation around 99 per cent of the electric buses worldwide, thanks to government subsidies. Now, the government decreased electric vehicles funding by up to 50 per cent. And the phase out of all subsidies is scheduled for 2020-2021.
Under the name "Guangzhou GAC Group BYD New Energy Bus Co." there is a joint venture between BYD and GAC Group, which own 51 and 49 per cent shares respectively. The factory in Guangzhou is stopping production till the end of May. Production-related workers as well as employees at the quality unit of Guangzhou GAC BYD New Energy Bus will be put on leave from March 1st to May 31st. The shutdown "will not impact sales or business in 2019 as a whole," BYD points out.
BYD: off season situation
As reported on the portal Gasgoo, "GAC BYD explained that the performances in peak season and in off-season in new energy bus industry are evidently different. Since the joint venture is entering the slack season, it decided to adjust the work for part of production-related employees, having them support the operation of BYD's plants in Shenzhen and Huizhou or putting them on short-term paid furlough».
Chinese electric bus market 2018
The dependance of Chinese electric bus market from Beijing's subsidies could be clearly seen taking a look to 2018 market trends. From January to May 2018, according to a report by Interact Analysis' researcher Maya Xiao, the new energy bus market experienced rapid growth for five consecutive months, with a sales growth exceeding 100% year-on-year. On June 11, 2018, China's 2018 new energy vehicle subsidy policy was completely switched. Thus, in that month, the growth stopped shortly, and sales of new energy buses were only 5,686 units, with a decrease of 28% year-on-year and a decrease of nearly 60% compared with May. Since June 2018, the growth rate of new energy bus sales has stayed negative for four consecutive months. Although September was still down sharply compared with the same period last year, it showed a high growth compared with August. Still according to Xiao, it can be said that the new energy bus market has shown signs of recovery in September.