CaetanoBus to deliver two H2.City Gold hydrogen buses in Germany later this year
Two Caetano H2.City Gold hydrogen buses will start operation later this year in Germany in the framework of eFarm project. The hydrogen bus bus has been launched at Busworld 2019 in Brussels. 2020 was then announced to be the year of the commercialization in Europe of the H2.City Gold, based on Toyota fuel cell technology. The […]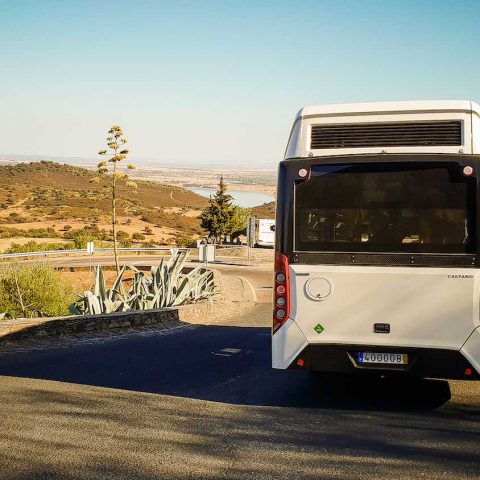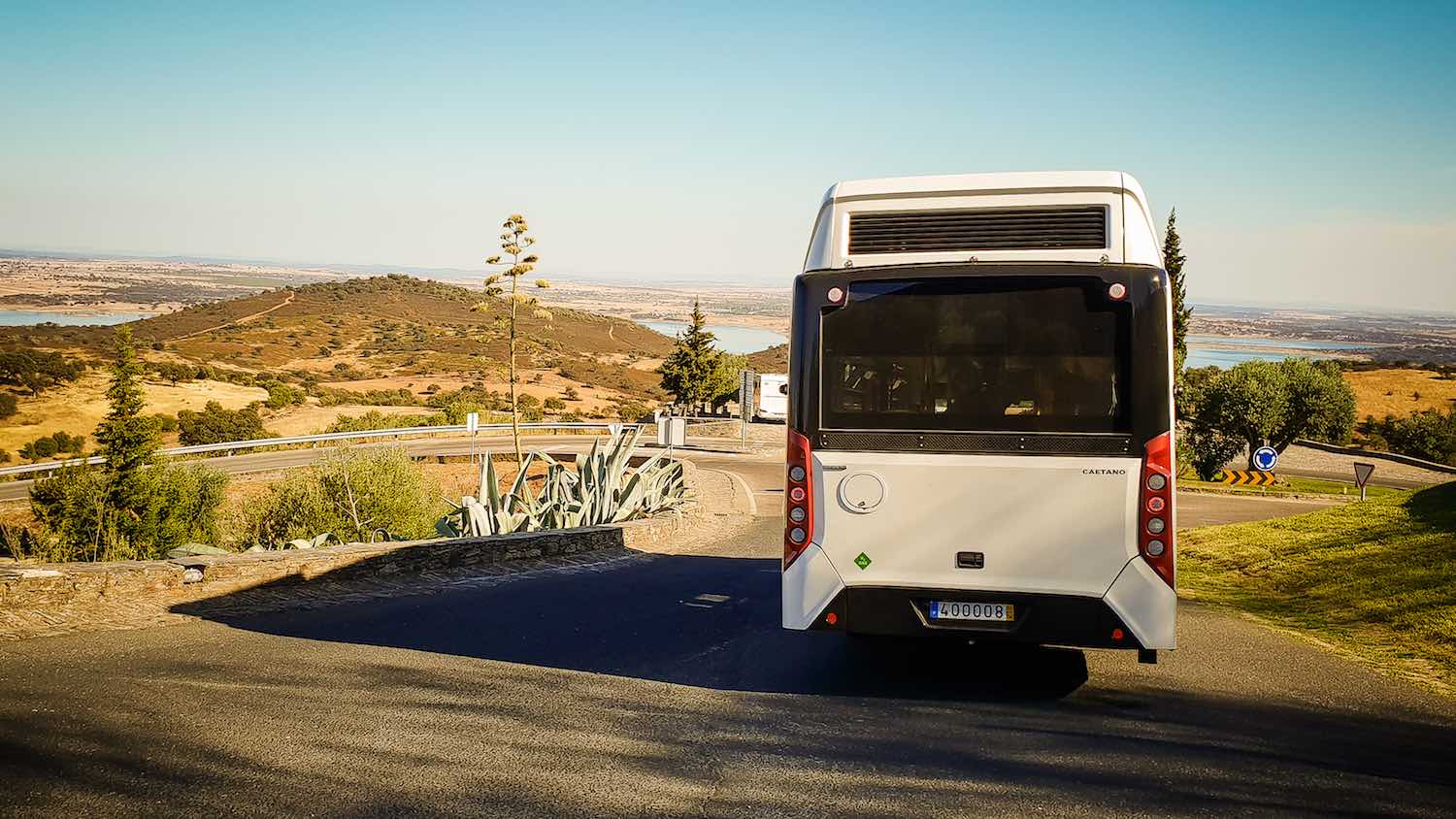 Two Caetano H2.City Gold hydrogen buses will start operation later this year in Germany in the framework of eFarm project. The hydrogen bus bus has been launched at Busworld 2019 in Brussels. 2020 was then announced to be the year of the commercialization in Europe of the H2.City Gold, based on Toyota fuel cell technology. The vehicle has been unveiled at Busworld and features a range of 400 km, according to the manufacturer.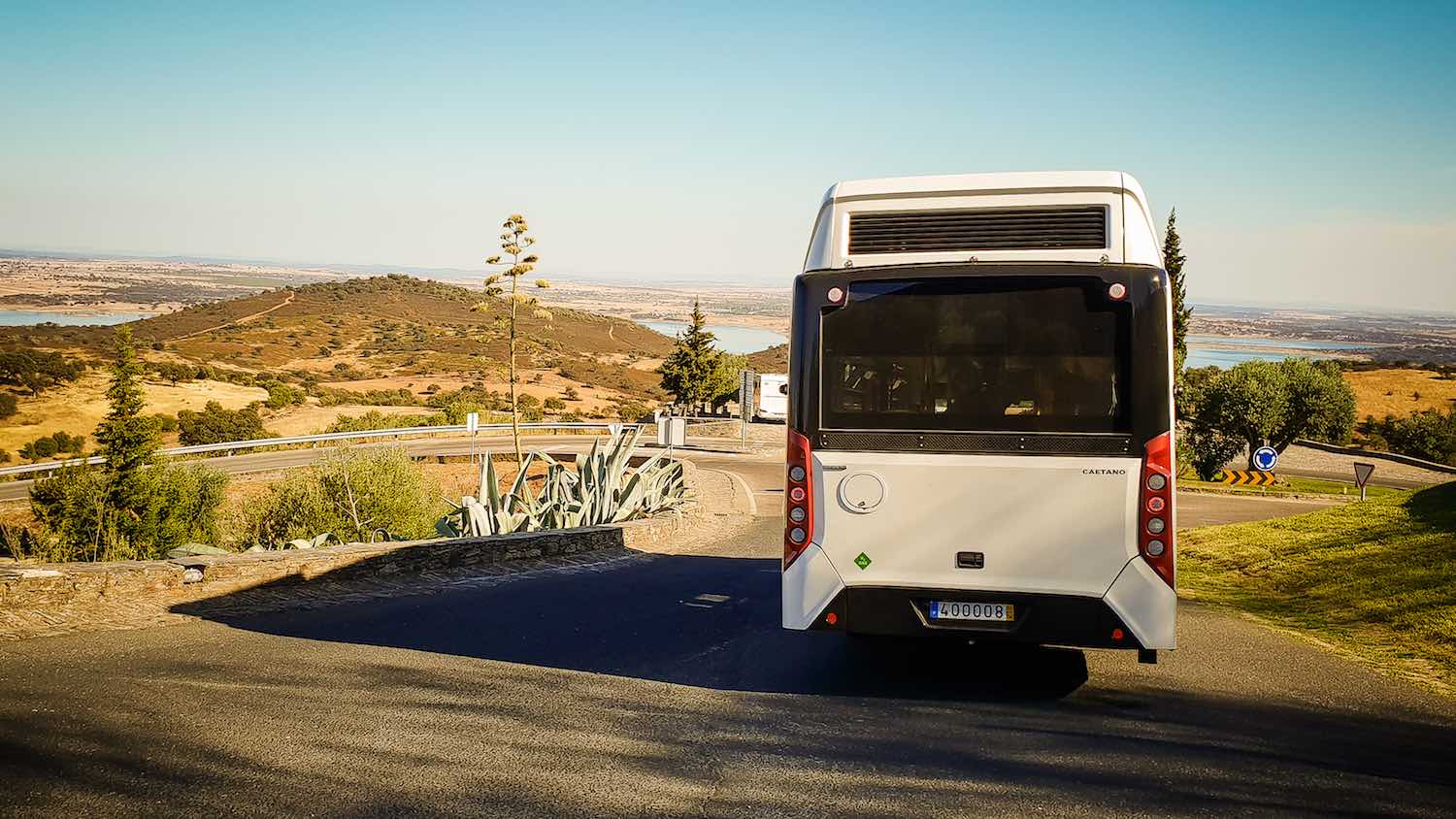 Two Caetano H2.City Gold for Germany
The eFarm project is one of the largest green hydrogen mobility schemes in Germany, providing an hydrogen infrastructure from production and processing to fleet use. Later this year, two Caetano H2.City Gold units will be delivered to Niebüll in North Frisia (very close to the border with Denmark), in order to achieve one of the ambitious aims of the eFarm project: a hydrogen network of renewable energy sources (from production and processing to distribution and fleet use).
CaetanoBus hydrogen buses on Autokraft lines
The Caetano 12-meter hydrogen-powered buses will be operated flexibly on several scheduled service lines by Autokraft GmbH, which belongs to Deutsche Bahn AG (DB) group. Completely emission-free, the 2-door Caetano H2.City Gold are equipped with a Toyota fuel cell system, this being the main feature of the Portuguese-made hydrogen bus. CaetanoBus in fact prides itself to be the first company in Europe to use Toyota's leading fuel cell technology, based on the same fuel cell stack as the car Toyota Mirai.
Thanks to the application of such an advanced technology, the buses will offer an autonomy of 400 km on a single refill, thus contributing to a flexible operation, CaetanoBus points out. The power supply components, such as hydrogen tanks, batteries and fuel cell stack, placed on the roof, contribute to a low-floor design and a comfortable passenger experience. In the event of an accident, thanks to hydrogen leakage sensors and crash sensors installed, the hydrogen flow is cut out of the tanks.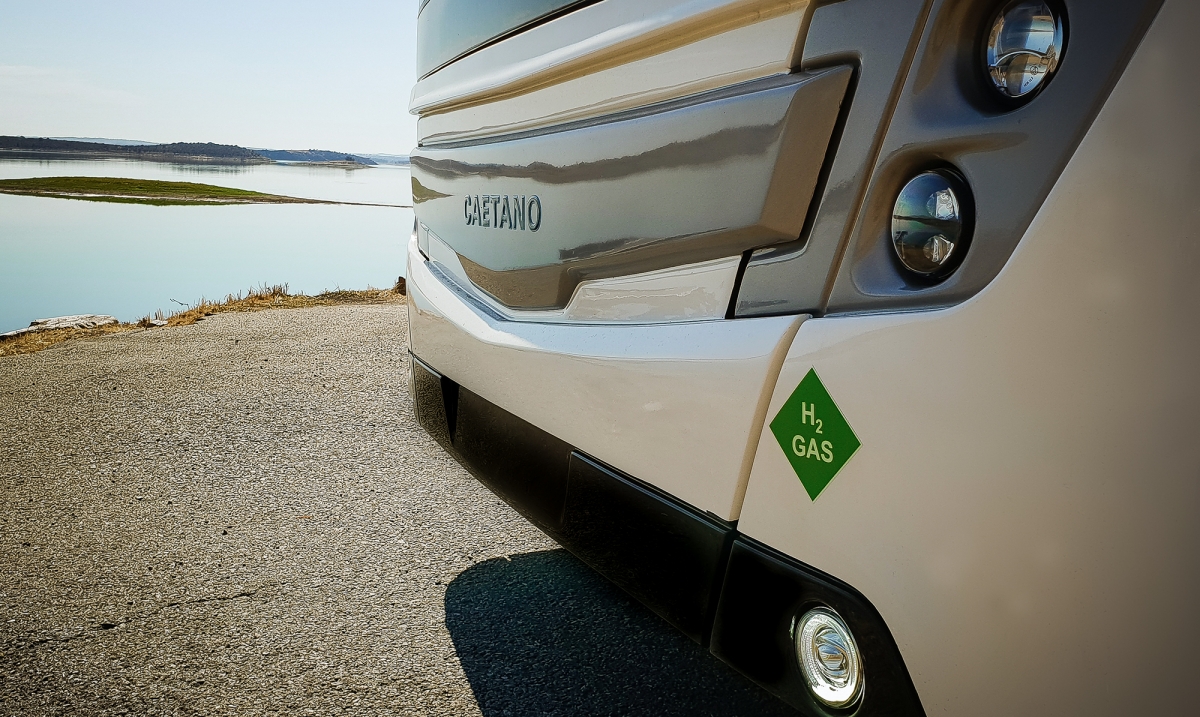 CaetanoBus and Germany's largest hydrogen mobility project
"The order is an important step for realizing Germany's largest green hydrogen mobility project eFarm. The cooperative project, in which 20 regional partners are involved, including citizen wind and solar parks as well as public utilities, was initiated by GP JOULE in 2017. A joint hydrogen infrastructure from production and processing to fleet deployment is being developed. Citizens and companies who want to purchase a hydrogen vehicle thus receive supply security for 100% green, regionally generated hydrogen from wind power. With CaetanoBus, we are pleased to have found a reliable and future-oriented partner who has convinced us from the start with its innovative buses, technology and attractive design.", tells Ove Petersen, CEO of GP JOULE, a system provider for integrated energy solutions from solar, wind and biomass power.
"GP Joule is developing the largest green hydrogen mobility scheme in Germany. We are very proud that Caetano can be a part of this initiative by delivering our H2. City Gold and help to create a greener future in which we want to live in" said CaetanoBus Sales Director, Kohei Umeno.