CaetanoBus hydrogen bus launched with Toyota. 400 km with one refill
2020 will be the year of the commercialization in Europe of the CaetanoBus H2.City Gold, based on Toyota fuel cell technology. The vehicle has been unveiled at Busworld and features a range of 400 km, according to the manufacturer. CaetanoBus prides itself to be the first company in Europe to use Toyota's leading fuel cell […]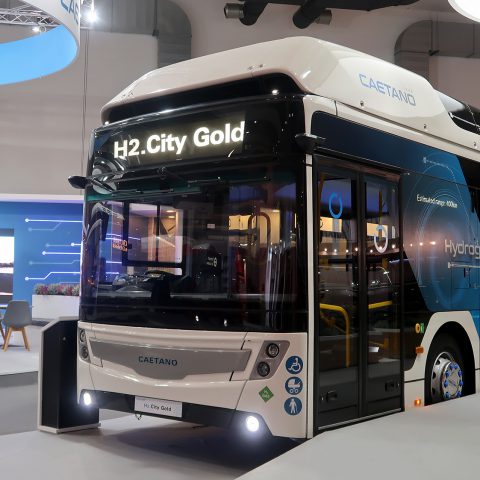 2020 will be the year of the commercialization in Europe of the CaetanoBus H2.City Gold, based on Toyota fuel cell technology. The vehicle has been unveiled at Busworld and features a range of 400 km, according to the manufacturer.
CaetanoBus prides itself to be the first company in Europe to use Toyota's leading fuel cell technology, based on the same fuel cell stack as the car Toyota Mirai.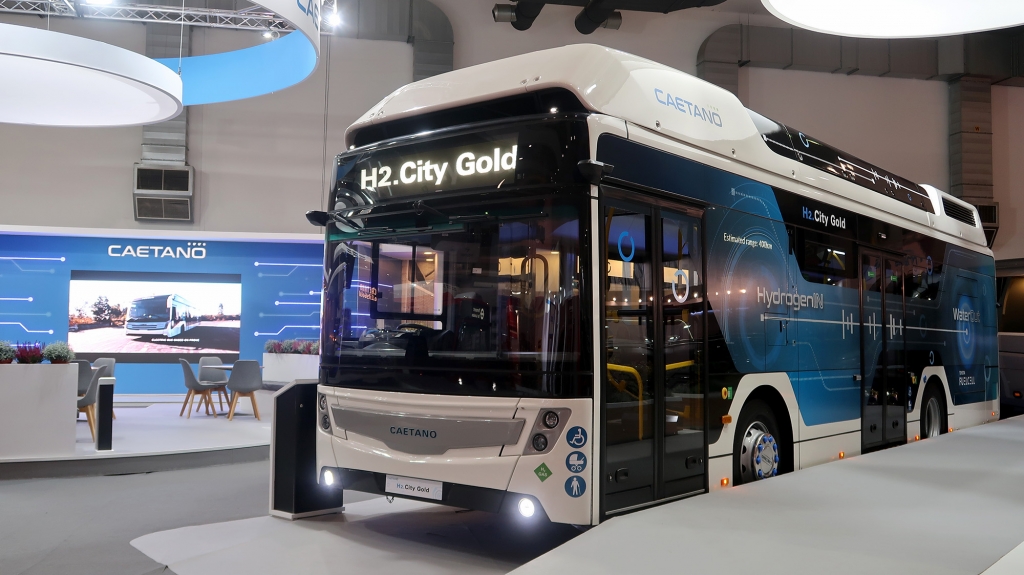 Quick refuelling times for hydrogen buses
The CaetanoBus H2.City Gold is available in 10.7 or 12 meter version, LHD and RHD variants. Hydrogen tanks and the fuel cell stack are stored on the vehicle's roof, to optimize the interior space.
Thanks to the fast refuelling time, of less than 9 minutes, and the high autonomy of the vehicle, city operations are not compromised. H2.City Gold has a range of 400 km on a single refill. A 60 kW Toyota fuel cell is used in this vehicle, which also stands out for its electric motor with a rated power of 180 kW, supplied by Siemens. Axles are by ZF. A small LTO battery is also carried on the bus.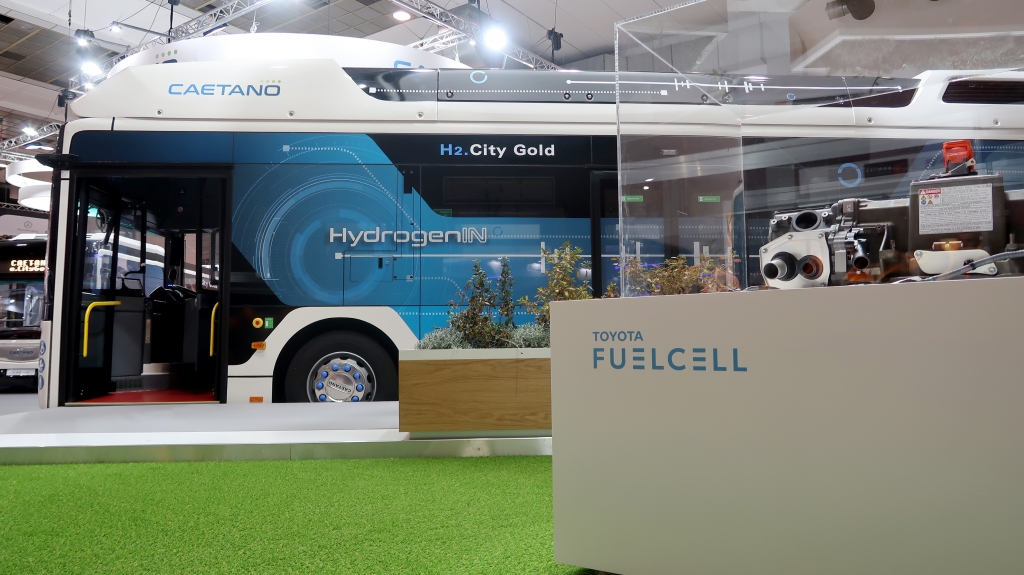 CaetanoBus hydrogen bus. Safety first!
The vehicle is equipped with hydrogen leakage sensors in the fuel cell and hydrogen tanks and crash sensors so that in the event of a leak or accident they cut the hydrogen flow out of the tanks. By using a colour-changing tape it is possible to carry out visual checks for possible leaks, the company points out. Like the 100% electric bus, this model can also be fitted with a wide range of other safety features. The first vehicles are being delivered in 2020.
CaetanoBus in 2019, the ebus ordered from London
Earlier this year, at UITP Summit in Stockholm, the Portuguese company showcased the full electric bus e.City Gold and the electric chassis e.CC 100 (equipped with central electric motor by Siemens).
34 units of CaetanoBus ebus will be in operation in London for Abellio from March 2020. These will be the first Caetano electric buses for the UK.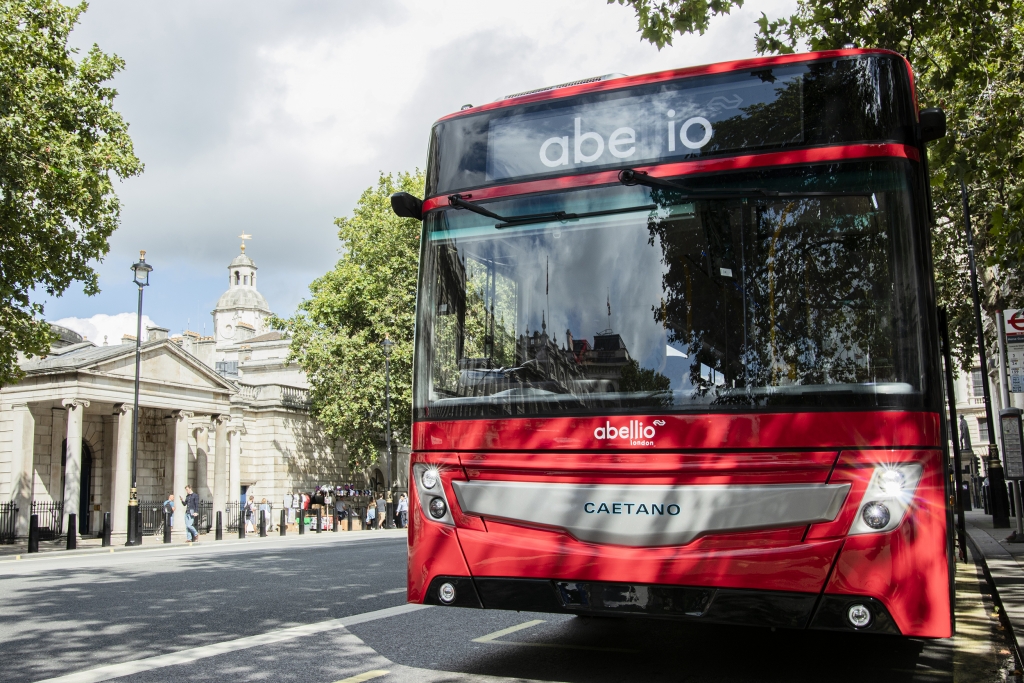 A cooperation CaetanoBus – Toyota
"Successfully expanding our partnership to Fuel Cells for our new city bus in Europe allows us both to demonstrate complimentary technology and engineering capability that is world class. This project will enable cities to rethink their future mobility and enhance quality of life", said Salvador Caetano Indústria President, José Ramos.
"Thanks to their longstanding relationship with Toyota, their understanding of market requirements and their technical capabilities, CaetanoBus was the ideal partner to start the development of our powertrain sales activities in Europe," said TME President and CEO Dr Johan van Zyl. "I look forward to receiving the first market feedback from this initiative and the expansion of the supply business of hydrogen fuel cell technology".