Chariot Motors: ten e-buses headed to Belgrade. With ultracapacitors in place of batteries
Chariot Motors, in consortium with DAT Holding, won a tender for delivery of ten solo, ultracapacitor (UC) electric buses to Serbian capital Belgrade public transport operator GSP. The consortium's offer involved ten UC e-buses, four electric chargers, diagnostics tools, and staff training. The key criterion pursuant to which the company won the tender was the charging […]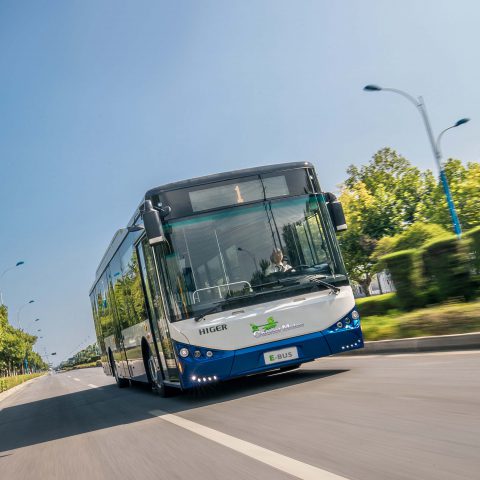 Chariot Motors, in consortium with DAT Holding, won a tender for delivery of ten solo, ultracapacitor (UC) electric buses to Serbian capital Belgrade public transport operator GSP. The consortium's offer involved ten UC e-buses, four electric chargers, diagnostics tools, and staff training. The key criterion pursuant to which the company won the tender was the charging time of electric buses, that was limited to 7 min, Chariot Motor points out.
The contract was signed on the 4th of March between JKP GSP Beograd Radiša Momčilović director, Chariot Motors' Milen Milev and DAT Holding's Aleksandar Tomašević in Belgrade.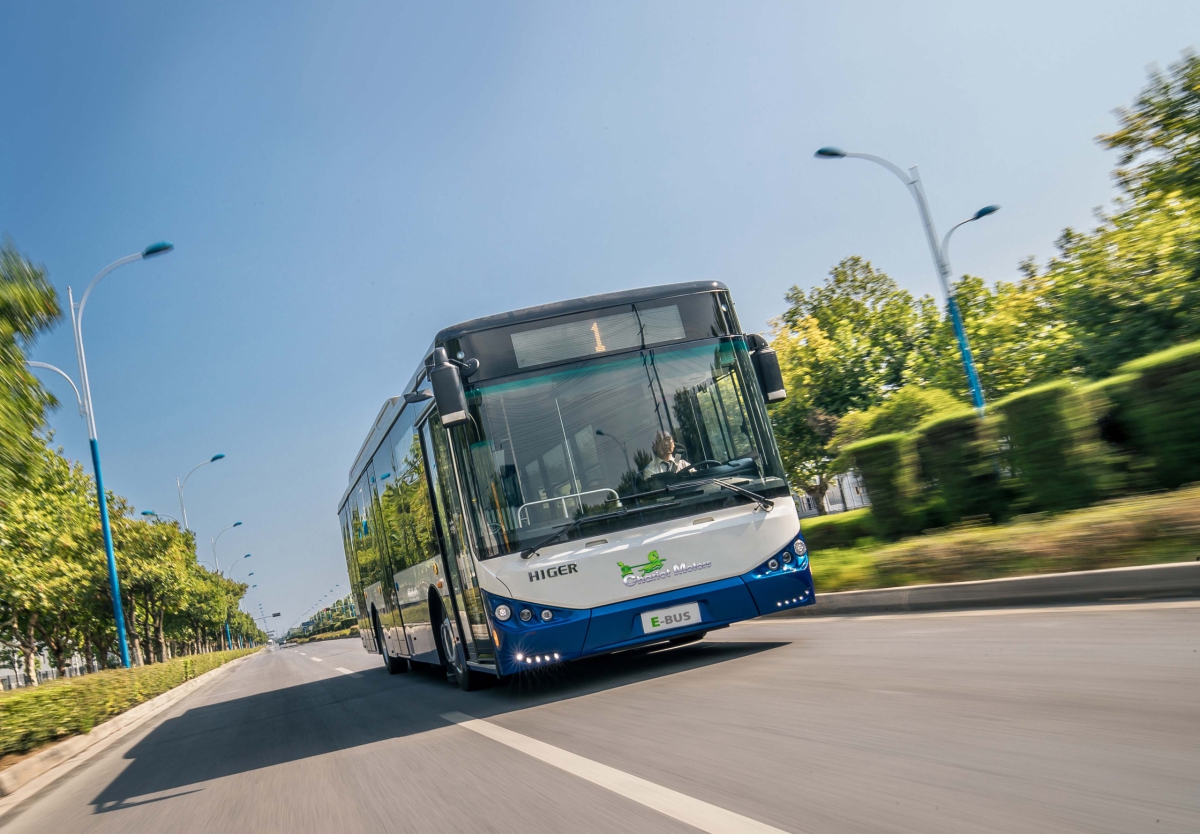 Chariot Motors e-buses for Belgrade: focus on short charging times
In 2016 the first five Chariot UC electric buses were put into commercial operation in the city of Belgrade. Since then, they have been operating in temperatures between -14°C and 40°C and between 5:30am and 11pm daily. The annual mileage is above 62,000km per electric vehicle.
In the first year of operation, Chariot e-buses offered 97.5 percent availability: higher than diesel or CNG buses and trolleybuses, according to the manufacturer. Chariot Motors adds: «They have lower maintenance costs compared to a diesel bus about 3 times. Above 80% of the passengers in the capital of Serbia are satisfied with the line route operated by UC electric buses».
Ultracaps-based e-buses in Chariot Motors' spotlight
Chariot Motors is a company established in 2009 with the sole purpose to design, develop and bring into commercial operation the one of a kind ultracapacitor-based electric buses in continental Europe and Israel. It contributes to the transition towards green public transportation, offering fully electric zero emission non-polluting e-buses.
2014: the premiere in Sofia for the ultracapacitor-based e-bus
In 2014, the city of Sofia welcomed first Chariot e-bus. It was launched by the company as the first ever pilot project of electric bus driven by Aowei's ultracapacitor technology in Europe.
Today the company has many ongoing projects in several European countries and Israel. A fleet of 39 ultracapacitor-based Chariot e-buses plies Tel Aviv routes. Fifteen serve the city of Sofia, and three more the city of Gabrovo (in Bulgaria).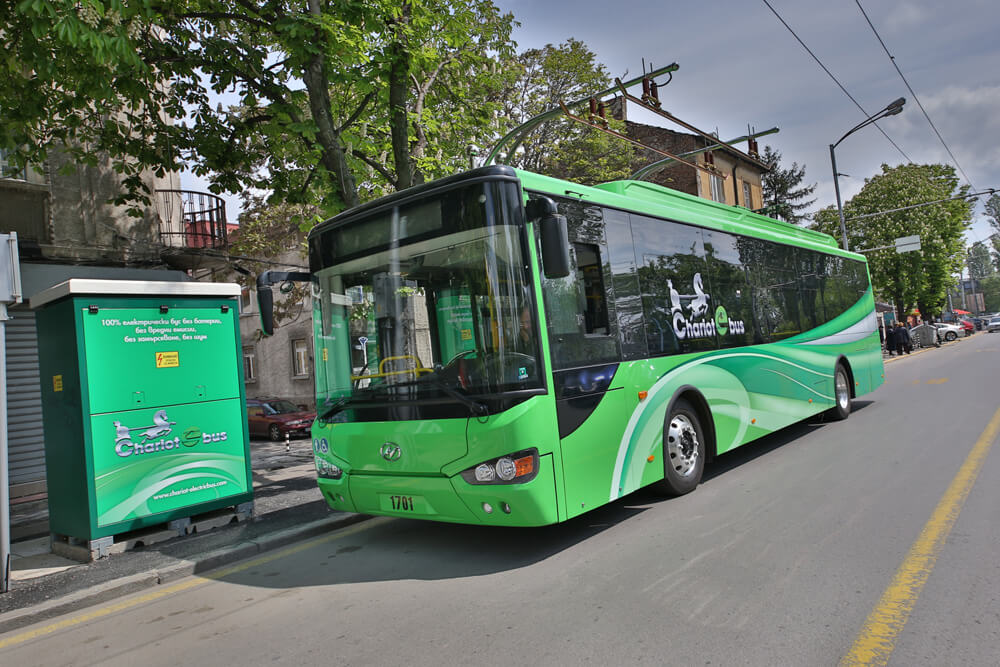 Chariot Motors UC e-buses, a list of pilots
Five UC e-buses operate in the Serbian city of Belgrade and a further batch of 10 will be added to this number next year, following the lately-signed contract. Chariot Motors has proven the Aowei's UC technology in several pilot projects like:
pilot project in Graz, Austria, with two three-door Chariot UC e-buses in April 2017 (more information);
a six-month pilot project in La Spezia, Italy in April 2018 (more information);
pilot project in Skopje, Nord Macedonia in March 2018 (more information);
pilot project in Aalborg, Denmark in June 2019 (more information);
pilot project in Turin, Italy, that started in February 2021 (more information);
further pilot projects are coming shortly, including those in Sarajevo (Bosnia and Herzegovina), Dubai and Gotland Island (Sweden) (more information).
In late 2020 Sofia public transport operator Stolichen Elektrotransport signed a contract for 30 ultracapacitor-based e-buses. This is the Bulgarian metropolitan operator's second order for such e-buses, Chariot Motors underline. The first 15 units are in operation since January 2020.
Chariot Motors, electric buses and beyond…
Year 2020 was successful for Chariot Motors company with the conclusion of new contracts and deliveries of UC e-buses, the company sums up. The brand's plans are to «expand the market of electric buses and Aowei's ultracapacitor technology for different applications, such as: trolleys, trams, garbage and heavy trucks, ferries, fuel cells and energy storages for renewable technologies. Chariot Motors has a long-term partnership with a Shanghai based world leader in UC technology development (Aowei) and is its exclusive representative for European continent».