Continental and VDL Bus & Coach are joining forces in the development of prototype tires purpose-built for use on an electric bus. The concept tires are currently being tested at Continental's Contidrom proving grounds.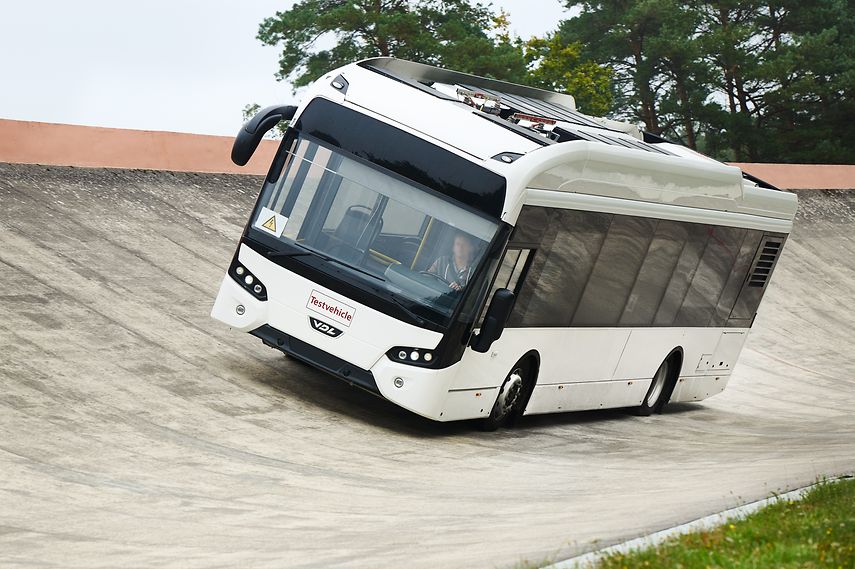 Continental with VDL for electric bus tires
Right now, the tires on the VDL vehicles at the Contidrom are still running on tires built by the Prototyping department in Hanover-Stöcken with hand-carved tread patterns. As a rule, the tire development cycle from initial prototype to volume production takes three to five years, Continental points out. For the e-bus tires the aim is to shorten that cycle as, given the rapid pace of progress in the electric mobility segment, demand for suitable tires is growing fast.
New concepts to create a tyre for electric buses
"When developing this concept tire, we're not restricted by what has gone before in previous generations of tires," says Ben Hudson, Automotive Engineer at Continental Truck Tires. "That gives us the freedom to try out entirely new concepts and ideas. If these prove successful, we'll put them into practice very quickly and feed them into the development of the next line of tires." This, he says, can lead to significantly shorter development cycles, meaning that Continental can react faster to market requirements. And in the search for the best possible solution, time is a key factor".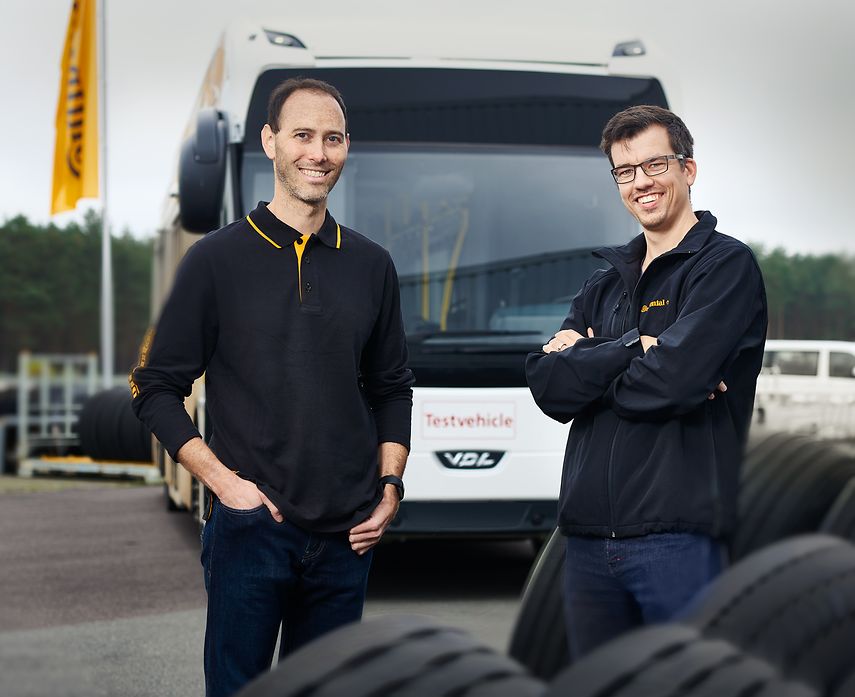 Tires for electric buses, the challenges
"As with all electric vehicles, these bus tires are exposed to higher torque when moving off and accelerating," explains Ben Hudson. He adds: "In downtown traffic in particular, vehicles need to run very quietly, so that the comfort offered by quiet electric drive isn't diminished by loud road-tire noise."
In addition, Continental highlights the deceleration of electric buses in urban traffic is a key factor in the energy recovery or 'recuperation' process. Here, the electric motor acts as a generator and, driven by the deceleration of the bus, produces energy to charge the battery. This leads to a marked increase in the vehicle's range. Compared to conventional brake management systems, this process of recuperation puts added strain on the drive axle tires.