Craig Knight, Hyzon Motors' CEO: our strategies for the fuel cell bus segment. An interview
Hyzon Motors is a new player approaching worldwide the fuel cell bus segment. Yes, the focus is on trucks… but buses will be part of the game, too. An important part. Maybe in partnership with bus builders. We discussed with Hyzon Motors' CEO Craig Knight the future strategies of the company, which follows the experience […]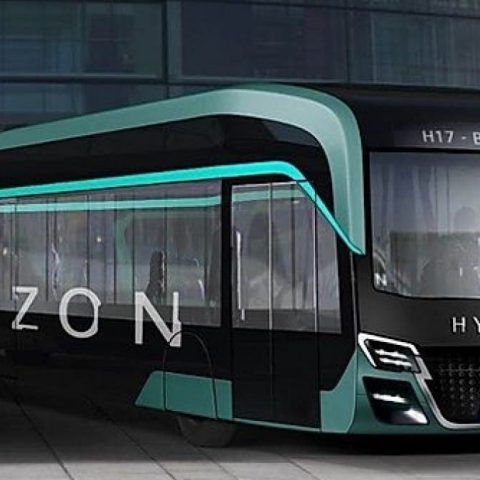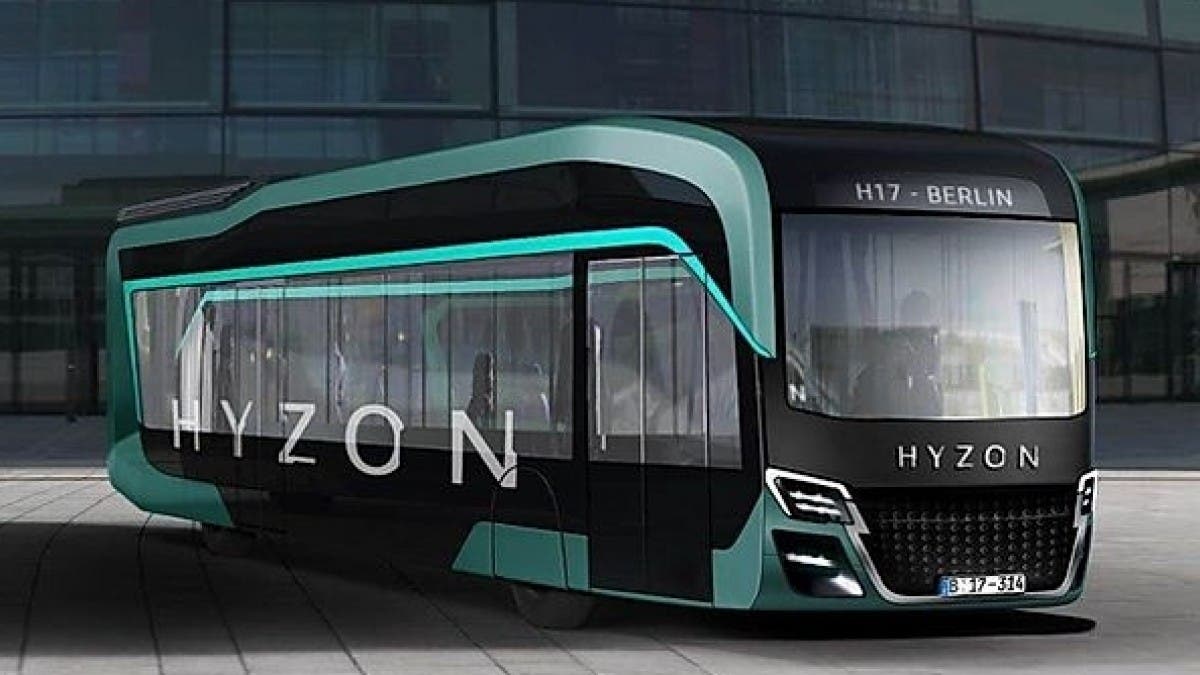 Hyzon Motors is a new player approaching worldwide the fuel cell bus segment. Yes, the focus is on trucks… but buses will be part of the game, too. An important part. Maybe in partnership with bus builders.
We discussed with Hyzon Motors' CEO Craig Knight the future strategies of the company, which follows the experience developed from Horizon Fuel Cell Technologies and was launched officially in mid-March 2020. Based in New York State, Hyzon said that series production of its vehicles (trucks and buses) is to begin late this year. On April 4th a MoU for 1,000 fuel cell buses was announced. In Europe, Hyzon Motors entered a joint venture with Holthausen Clean Technology B.V., in the Netherlands. And the partners bidded at Barcelona tender for 8 vehicles.
«Our major focus is trucks – says Knight -. But replacing a diesel engine in a medium-size truck or a small truck is the same as doing it in a bus. It's the same kind of challenge. We have done a number of buses working with different bus OEMs and we believe that the current situation in Europe is very interesting because there's a lot of government push on decarbonizing transportation. And this is starting from buses. So definitely we are very interested in becoming a little more focused on buses in Europe».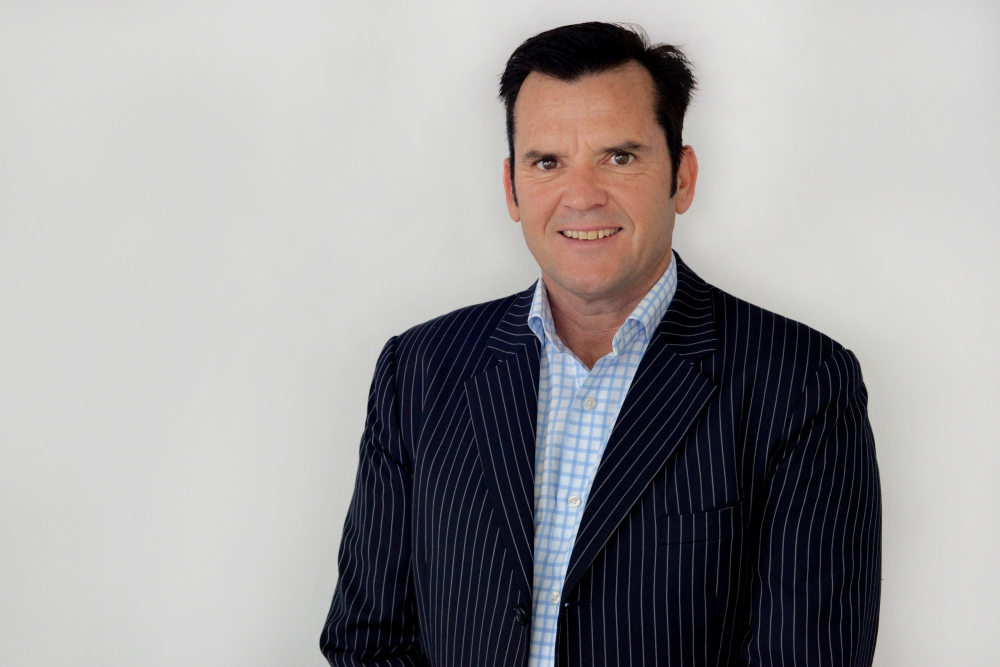 Craig Knight: Hyzon Motors focused on high power applications
Craig Knigh, Hyzon Motors' CEO, may you give us a picture of your company?
«We created Hyzon as a spinoff of Horizon Fuel Cell Technologies, which is active since 17 years in fuel cell technology. We have manufactured over 1 million fuel cell systems, mostly very small air cooled fuel cells. But in the last 6-7 years our R&D has been focused on higher power, automotive applications, because we saw a huge interest in this technology. We haven't participated a lot in the car sector, but we are active in the other mobility segments. In the last two years we saw a breakthrough in the Chinese market in particular. It is today the leading market for EVs, half a million battery-buses, everybody knows this I believe.
Well, in China the government started to provide subsidies to hydrogen vehicles (both buses and trucks) because they discovered some of the limitations of battery-based drivetrains. And this was an easy way for us, as Horizon, to start scaling up vehicle applications, converting electric vehicles to hydrogen. By the end of 2019, we had fitted fuel cell powertrains to around 400 fuel cell electric commercial vehicles (mostly trucks, up to 42 tons trucks, and some buses).
Another thing we noted lately was that all of the international bus experience is focused on hydrogen city buses. We started to look at opportunities for hydrogen coaches, where you need much more power. Our first hydrogen coach project is in Australia. The coaches are equipped with a 100 kWh battery that enables a good "emergency range" even with an empty hydrogen tank, and the battery remains always charged while being powered by the fuel cell».
Hyzon Motors in Europe, looking for bus builder partners
In Europe Hyzon Motors is established in the Netherlands in a joint-venture with Holthausen Clean Technology. How is the JV organized?
«Our activity in the Netherlands is mainly focused on trucks but we are looking also at the opportunity to work with European bus builders in order to take part in hydrogen bus tenders. Today we are less than 50 people employed in Europe. We don't make chassis and full vehicles, we consider this non-core for us. We are focused on fuel cell powertrains and hydrogen systems, so it's important for us to put partnerships in place. We want to be more active in Europe. We will move to a larger facility in 2021 that will enable series production. We plan to become a lot more aggressive in 2021 in terms of participation in tenders and we will be working on a vehicle range for the European market with our fuel cell technology».
Are you planning to enter a partnership with a single European OEM or are you looking at becoming provider to more than a manufacturer?
«Because we have the core technology in the fuel cell powertrain, our business model can be flexible. We can sometimes be a powertrain vendor for a strategic OEM partner or we can act as a master vehicle integrator, bringing all the pieces of the puzzle together, and this is what we will be able to do under our European joint venture with Holthausen Clean Technology. This will enable us to deliver commercial vehicles under our brand. But as mentioned, we can choose to supply powertrains as well. We are typically going to promote the vehicle solution because there are very few producers that can supply hydrogen buses today».
Yes, why?
«There are a few reasons. Mostly it is because no one is in series production today. Orders are about 10 – 20 buses, there is no volume production underway. The next thing is that there are still a lot of customized offerings. The vehicles are produced to meet specific needs, there's no standardization. Finally, the supply chain we need in the vehicle system is immature. If you are buying hydrogen cylinders, fueling station, all the components… you are not playing with a mature supply-chain yet. We expect the cost elements for the supply chain to decrease significantly. We are starting to see component pricing going down, in some cases, of 20 to 30 per cent compared to what we were seeing a couple of years ago».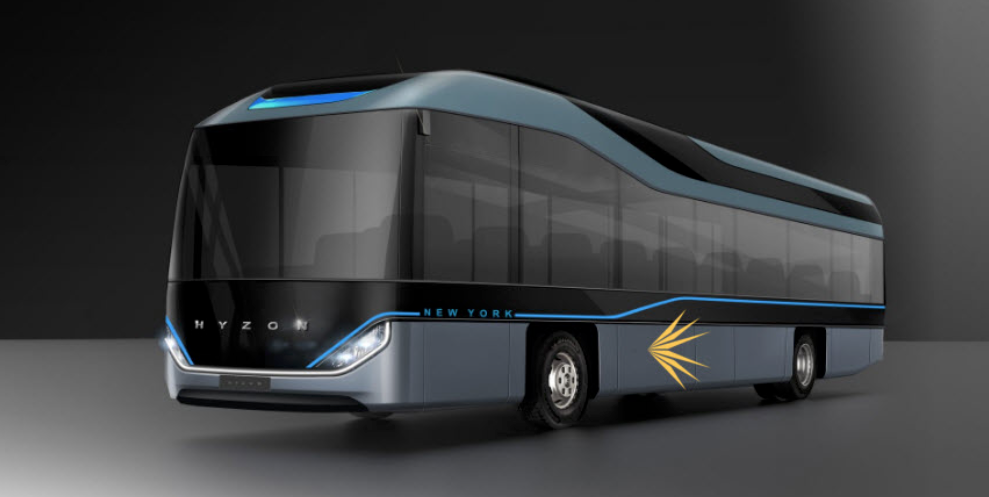 Localization in Europe
Which bus models are you going to offer?
«Today we are doing integration for 12-meter city buses and coach buses in China, and then sending them in Australia fully built. Within Europe we want to look more at localization. We are constantly adding resources and we are shifting our attention to the bus sector because we see emerging opportunities in the next few years».
The latest announced partnership with Warpforge will be in force in the Australian market only?
«It is very much about identifying the opportunity to exploit the combined capability of composite materials and hydrogen powertrain. At the moment we will demonstrate this in Australia, but it's absolutely possible to use this technology combination in Europe and elsewhere. It takes a couple of years to take that new technology to the market, we will start with traditional bus designs before we move to ultralight monocoque composite body type».
What about your activities in the US?
«In the US we are focused on medium and heavy trucks, then the focus is city buses and delivery vans. There will be four vehicle types we will demonstrate in the US. Over there we had to slow down significantly the setup of production activities due to Covid».
Hyzon Motors: hydrogen buses in the cities
A few big truck & bus builders are focusing on hydrogen for the heavy-duty trucks, while offering battery-electric drivetrains for buses and coaches. Which will be, with regards to buses, the kind of services that according to your forecasts will be most suitable to fuel cell operations? Are we seeing hydrogen buses more in the cities, in the Class II market or on the coaches?
«I think we will see hydrogen buses more in the city. Hydrogen will become more attractive as a fuel. Depots are heavily impacted with charging infrastructures, while they are not impacted with hydrogen. The way depot and vehicles function with hydrogen doesn't change compared to diesel. When you go from diesel to fuel cell electric you don't have to change anything in your approach: you don't need more land, you don't need more buses, range is the same. We think this will eventually create more demand for city bus operators, to consider hydrogen as a viable alternative to diesel».
According to BloombergNEF figures, «there are about 4,250 fuel cell buses on the road today worldwide». In Europe we are around 100, with plans to reach 1,200 by 2025. How do you estimate the growth trend of this figure?
«2021 will be a watershed year for the adoption of fuel cell buses, in our view. There is a lot of upside within the next 3-5 years, with rapidly increasing demand and a limited number of suppliers capable of meeting demand».
Today fuel cell buses are only deployed in the framework of funded projects. The purchase cost is an important barrier. When do you think hydrogen buses will become commercially viable? Do you have any forecast with regards to TCO breakeven point compared to ICE buses?
«The TCO for any high utilisation commercial vehicle is heavily dependent on fuel pricing, so Hyzon depends heavily on our hydrogen production and supply partners to ensure the hydrogen economics are attractive for fleet operators. Within Europe, we expect very attractive TCO comparisons with diesel once green hydrogen prices are around 5-6 Euros per kg, which we believe is possible within the next few years, this doesn't take 10-15 years».