Compagnie des Transports Strasbourgeois renews (for four years) the Keolis technical assistance contract
CTS (Compagnie des Transports Strasbourgeois) and Keolis, the story continues. In fact, the operator has renewed the Keolis technical assistance contract for four years, thus being able to rely on a structured partner in its ambitious project that  includes recruiting 400 employees by 2025 to support the northern and western extensions of the tram system, […]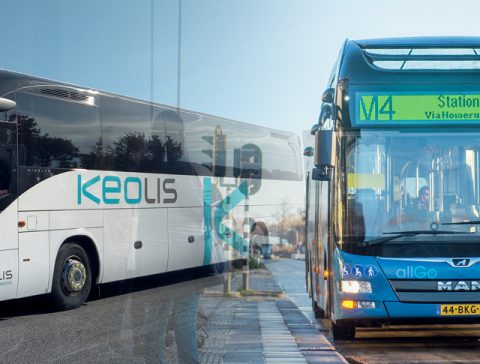 CTS (Compagnie des Transports Strasbourgeois) and Keolis, the story continues. In fact, the operator has renewed the Keolis technical assistance contract for four years, thus being able to rely on a structured partner in its ambitious project that  includes recruiting 400 employees by 2025 to support the northern and western extensions of the tram system, extending line G of the Bus Rapid Transit (BRT) network by December 2023, restructuring the bus network in the Neuhof and Meinau districts by September 2023 and deploying the European Metropolitan Express network (REME) in the imminent future. 
It will be Keolis' task help CTS achieve these goals, working alongside the operator to improve day-to-day efficiency in order to provide increasingly qualified and responsible service.
 Keolis' support mission will be organised into three areas: 1) Cross-functional management to enable CTS to share its experience with other public transport operators (working groups, seminars, conferences); 2) Capitalising on knowledge by setting up monitoring indicators and tools for measuring and summarising data (dashboards, observatory, press review); 3) Advising the operator on its future vision by producing and sharing studies enabling it to refine its understanding of the issues and deploy new trials and innovations.