DB plans to carry 200 million passengers/year with on-demand transportation by 2030
Deutsche Bahn plans to transport 200 million passengers per year with on-demand transportation by 2030. Autonomous shuttle buses will also be used on behalf of municipalities and transportation associations. The company's executive in charge of regional transportation, Evelyn Palla, announced this initiative on Tuesday evening in Berlin, as reported in the Handelsblatt. On-demand transportation services […]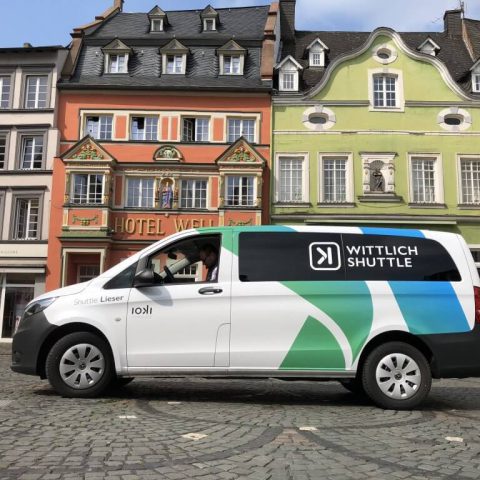 Deutsche Bahn plans to transport 200 million passengers per year with on-demand transportation by 2030. Autonomous shuttle buses will also be used on behalf of municipalities and transportation associations. The company's executive in charge of regional transportation, Evelyn Palla, announced this initiative on Tuesday evening in Berlin, as reported in the Handelsblatt.
On-demand transportation services has been recently launched in Le Hague (NL) and Berlin. In the first case, the tech partner is The Routing Company, a platform for on-demand vehicle routing and management founded by MIT researchers and rideshare industry veterans. In the second the also US-based Via Transportation, headquarters in New York, a tech company whose core business is helping to increase public transport efficiency through the use of data and on-demand transport management (We interviewed Anthea Greco, Head of Partnerships Southern Europe).
Deutsche Bahn turns to on-demand transportation
Back to Germany, at the beginning of 2019, there were still about a dozen of such services. By the end of 2022, VDV forecasted in mid-2022, that there werealready four times as many, with over 80 projects, and the trend is rising. Transport companies and associations are in the process of offering new scheduled services and expanding existing services throughout Germany.
Focusing on DB business, the new operating concept is being tested in 18 rural test areas. An algorithm in the Deutsche Bahn app, Ioki, will automatically form carpools and make the operation more economical. The service, the newspaper says, "is already in operation in Aschaffenburg since February 2022, and small buses from Nissan, Mercedes and VW can be ordered up to ten minutes before the desired departure time. In the Regensburg district, four shuttle buses are being tested on behalf of the local transportation company GFN"
The ride in the electric Mercedes Vito costs the usual tariff plus an additional charge of three euros per person and trip, it is reported. In Meinerzhagen in the Sauerland region, another on-demand test operation will begin in March 2023, in which "DB Regio will also use its own buses for the first time".
On-demand transportation to improve services in rural areas
The goal of this initiative is to make it easier for people to switch from using their own cars to using public transportation, particularly in rural areas. Palla stated that currently, there is not enough public transportation in rural areas, where 55 million people in Germany live.
Ideally, in the near future, as the newspaper puts it, passengers will 'order' the shuttle buses to virtual stops that the app will show. There will no longer be bus stop signs or fixed schedules for the buses to follow. The shuttles will also serve as a feeder service to the railway, taking commuters to train stations.
The Handelsblatt sums up that "Since 2014, DB subsidiary Clevershuttle has been transporting passengers on demand in selected cities like Leipzig, Munich, and Berlin, using the company's own IT platform, "Ioki." However, the company discontinued most of its own operations at the end of 2021 because it was not profitable. Since then, the on-demand shuttle buses have only been operated on behalf of cities, counties, or transportation associations – a business model that has been successful in local rail transportation for many years".
Autonomous driving on the rise
Handelsblatt reminds that DB is also testing autonomous buses in Meinerzhagen. The group is planning to test and develop autonomous driving soon and is currently working with the Israeli company Mobileye, a subsidiary of the American company Intel, to develop self-driving buses.