Up to 60 fuel cell buses in delivery by 2026. Deutsche Bahn has signed framework agreement with CaetanoBus
Deutsche Bahn has signed a framework agreement with Portuguese manufacturer Caetanobus for 60 fuel cell buses on delivery by 2026. First vehicles are set to run for DB Regio Bus in Lower Saxony and Schleswig-Holstein in a year's time. Behind the order is "DB's clear goal of phasing out the last diesel bus in 2038", […]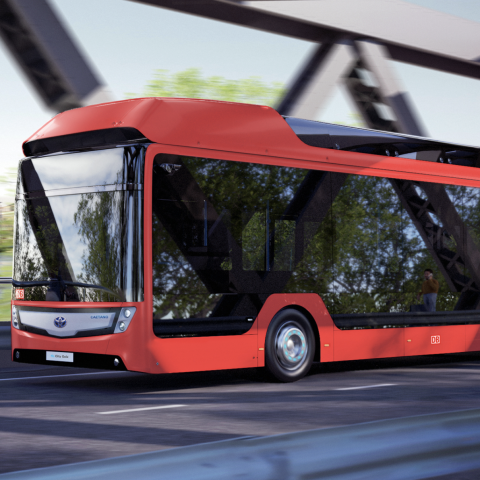 Deutsche Bahn has signed a framework agreement with Portuguese manufacturer Caetanobus for 60 fuel cell buses on delivery by 2026. First vehicles are set to run for DB Regio Bus in Lower Saxony and Schleswig-Holstein in a year's time.
Behind the order is "DB's clear goal of phasing out the last diesel bus in 2038", DB says. In seven years' time, all newly procured buses are to be operated without emissions.
Deutsche Bahn orders fuel cell buses to CaetanoBus
The buses will be supplied by the Portuguese manufacturer Caetanobus with fuel cells by Toyota. The framework agreement now landed runs until 2026 and assumes 60 buses. The order volume for these vehicles is almost 40 million euros.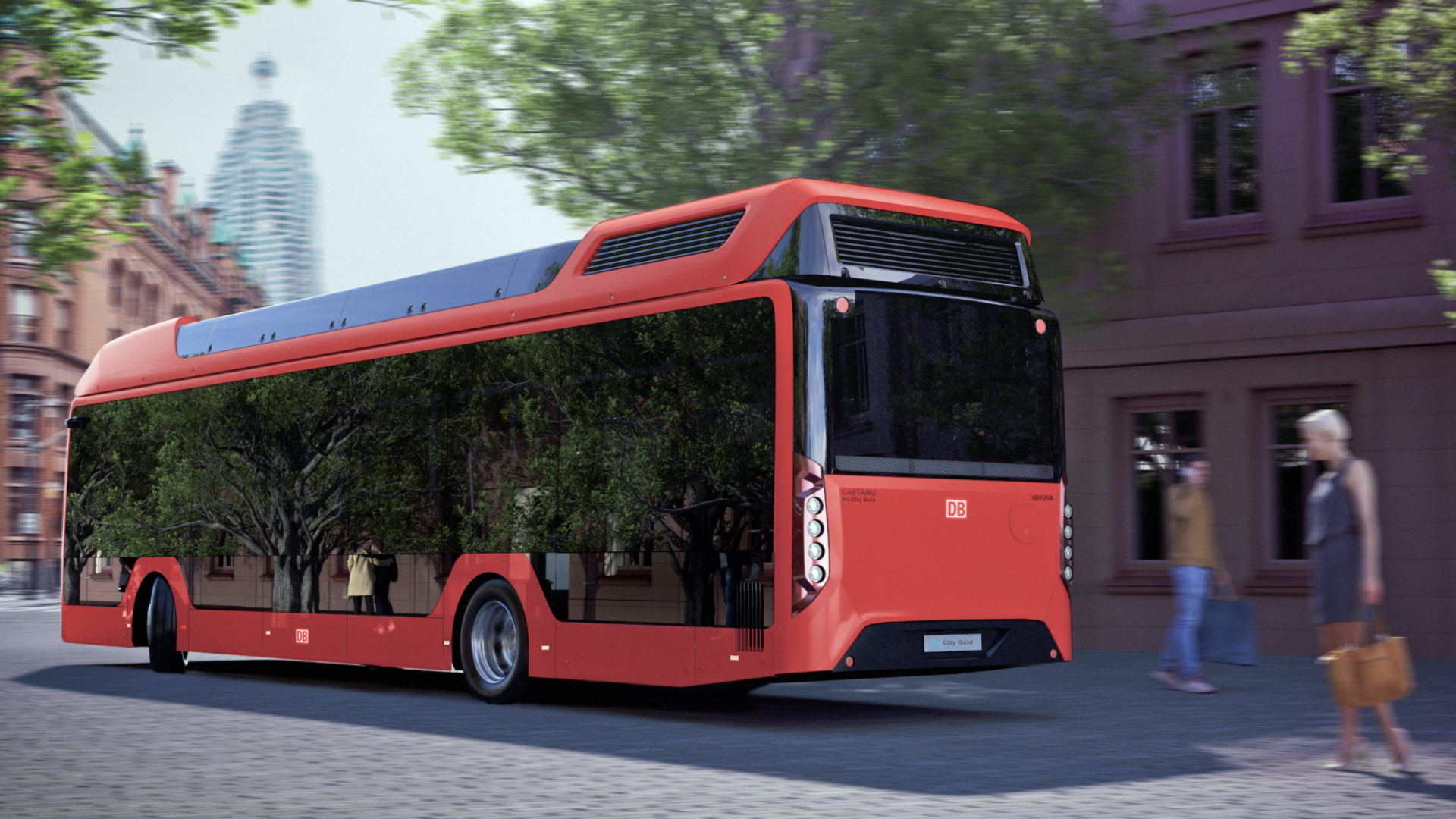 The H2 CityGold buses are 12 metres long and have 34 seats and 47 standing places. The passenger compartment has no steps and offers a two-metre-wide space for wheelchairs. Two predecessor versions of the buses now on order are already in operation at the DB subsidiary Autokraft as part of the hydrogen pioneer project eFarm in the Nordfriesland district. and projects with climate-friendly drives, including battery buses, at more than 35 locations.
Evelyn Palla, Member of the Management Board of Regional Transport DB AG: "Hydrogen buses are climate-friendly on the road and have another advantage: they can be refuelled faster than the batteries of a purely electric bus are charged. With their long range, hydrogen buses are particularly well suited to replace diesel vehicles in rural areas. With the order of 60 hydrogen buses, we are taking another step towards saying goodbye to diesel."