Ebusco 3.0 gets EU Vehicle Type Approval. «First composite-made bus to obtain it»
Ebusco 3.0 has obtained EU Vehicle Type Approval. This certificate means that «the vehicle meets all EU safety, environmental and production requirements, that the bus gets road release and can be registered in all member states of the EU», the Dutch company stresses. To date, Ebusco has supplied 346 zero emission buses to seven European […]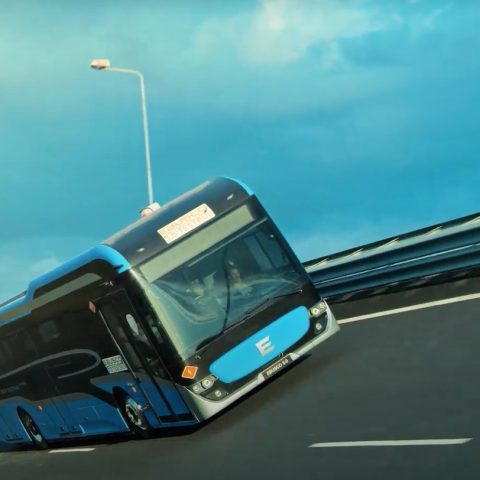 Ebusco 3.0 has obtained EU Vehicle Type Approval. This certificate means that «the vehicle meets all EU safety, environmental and production requirements, that the bus gets road release and can be registered in all member states of the EU», the Dutch company stresses.
To date, Ebusco has supplied 346 zero emission buses to seven European countries, the company says.
Ebusco 3.0 now with EU Vehicle Type Approval
Recently the King of the Netherlands officially opened Ebusco new factory hall in Deurne by putting the Ebusco 3.0 bus on the charger (its debut in operation is scheduled in early 2022). The factory in Deurne is expected to have a production capacity of five hundred emission-free buses per year by 2022, Ebusco says. The company just went public listing at Euronext Amsterdam.
Peter Bijvelds, CEO of Ebusco comments: "I am proud of reaching another important milestone; the Ebusco 3.0 is the first bus made of composite material to obtain this EU Vehicle Type approval. The Ebusco 3.0 is a genuine game changer in our industry worldwide, and is now officially allowed on the road in the EU market. Having this approval in place, in combination with having the funds secured for our international expansion strategy through our recent listing, positions us well to take advantage of the growing market and to execute on our roll-out plan."