Ebusco performance 2023 is below expectation. The goal is increasing production capacity thanks to assembly partners
Supply chain issues and labour shortages are still affecting Ebusco's business, and the Dutch group is now pushing to accelerate the scale-up of its production capacity with the help of three assembly partners in Europe and abroad. The intention to move towards a production model that involves assembly partners was already announced in March 2023. […]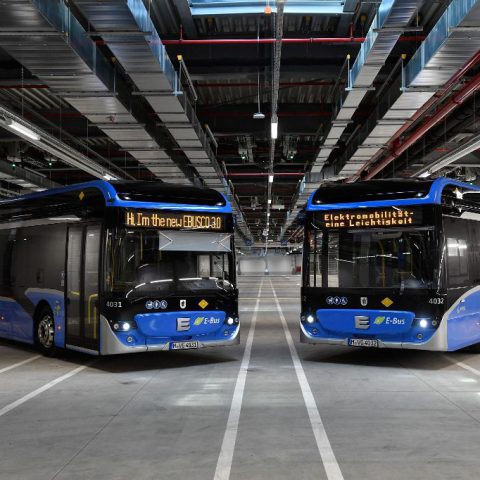 Supply chain issues and labour shortages are still affecting Ebusco's business, and the Dutch group is now pushing to accelerate the scale-up of its production capacity with the help of three assembly partners in Europe and abroad. The intention to move towards a production model that involves assembly partners was already announced in March 2023.
Ebusco, focus on assembly partners
"As a result of previous supply chain disruptions and ongoing labour shortages, the company is adjusting its expectations for 2023. By accelerating production capacity increases with assembly partners, the company is targeting an improved result for the second half of 2023", Ebusco states. And adds: "this is leading to more delays in bus production than expected. Due to the headwinds, financial performance in the first half of the year remains below Ebusco's expectations: turnover is expected to be around €41 million, EBITDA loss expected to be €44 million" (it was €34.8 million in 2022).
Therefore, Ebusco is now working with three assembly partners (not mentioned). Moreover, with the planned opening of the production facility in Rouen, France and an external casco assembly partner, Ebusco is working to further scale its casco production.
The Dutch groups adds: "Partly due to the lower number of buses contributing to turnover, it is no longer realistic to assume that the previous expectations for turnover as well as positive EBITDA will be met in 2023. With the current actions, Ebusco expects to record a significant improvement in the operating result for the second half of 2023 compared to the first half of the year. With this, Ebusco nevertheless expects a significant increase in sales over the full year 2023 compared to 2022. In 2024, the company expects to be EBITDA positive".