Ebusco to establish plant in France (Rouen). Up to 500 buses/year capacity expected
Ebusco is going to establish a plant in France. The Dutch manufacturer has signed a letter of intent to lease 21,000m2 in the Metropole Rouen "to facilitate its future growth ambitions in France and Southwest Europe". The new Ebusco plant in France is expected to be fully operational by the end of 2023 and will […]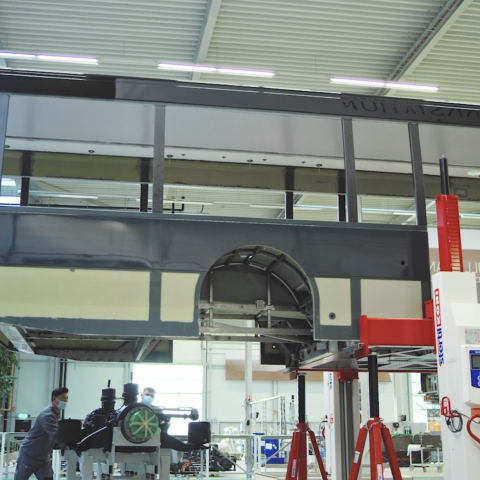 Ebusco is going to establish a plant in France. The Dutch manufacturer has signed a letter of intent to lease 21,000m2 in the Metropole Rouen "to facilitate its future growth ambitions in France and Southwest Europe".
The new Ebusco plant in France is expected to be fully operational by the end of 2023 and will have an initial capacity of 500 buses per year with the option to expand capacity in later years. The initial investment to equip the facility and convert it to Ebusco standards is expected to be EUR 10m.
Ebusco has elected the Renault Cléon site to set up its French headquarters and production facility. This location came available as part of a transformation and strategic shift of the Cleon site towards 100% electric vehicles thereby creating a new ecosystem focused on continued innovation.
"The Metropole has given a very favorable welcome to Ebusco as a new tenant of the Cleon site, mobilizing all public partners (State and Region Normandie) to create the best conditions for a long-term partnership for the benefit of innovation and employment", Ebusco says.
Ebusco plant in France, a strategic market