105 electric double decker buses for Manchester
105 new double decker electric buses to be introduced in the fleet between 2019 and 2020. It's the plan revealed by the British operator Stagecoach. The investment will be around £56m (34.6m from the company, 21.5 from the government). Enviro400 EV City by ADL – BYD is the electric bus model involved in the project. The […]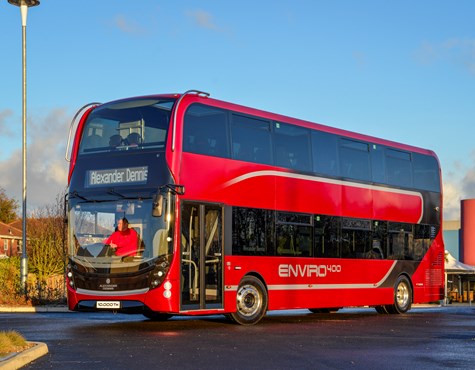 105 new double decker electric buses to be introduced in the fleet between 2019 and 2020. It's the plan revealed by the British operator Stagecoach.
The investment will be around £56m (34.6m from the company, 21.5 from the government). Enviro400 EV City by ADL – BYD is the electric bus model involved in the project. The zero emission vehicles will run in Greater Manchester aerea.
The first double decker buses are expected to go in operation from summer 2019. The new fleet should be fully in place by early 2020.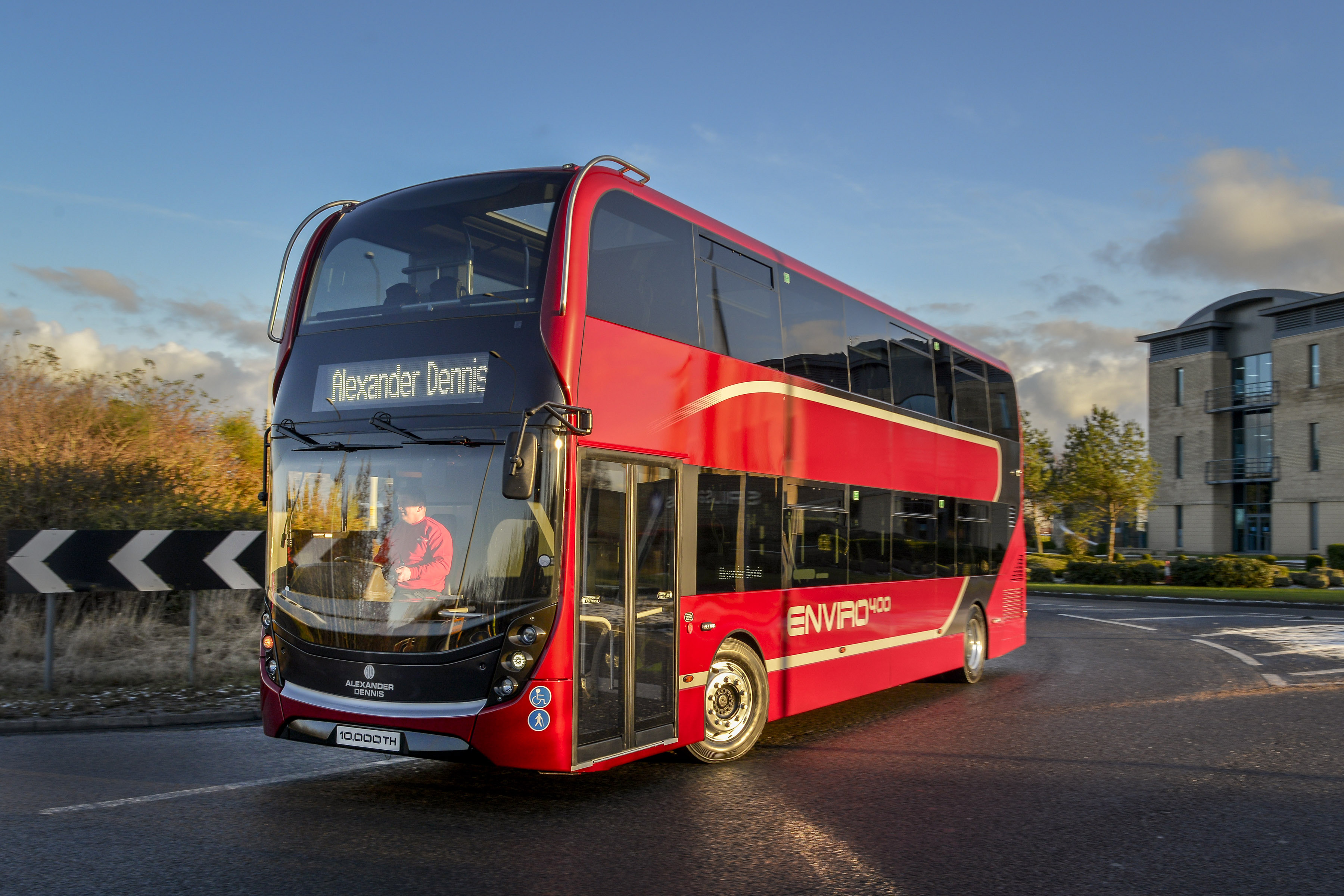 The government invests in electric double decker buses
Stagecoach has pledged to invest £34.6m in the electric double decker bus project. The project is backed by Greater Manchester Mayor Andy Burnham, Transport for Greater Manchester and other key organisations, states the press release by Stagecoach.
The plans are dependent on a bid for £21.5m in support from the Government's recently announced Ultra-Low Emission Bus Scheme, which is aimed at cutting emissions and ensuring cleaner and greener journeys. New Enviro400 EV City vehicles, each with a stated range of up to 190 miles (305 km) and capacity to carry around 80 passengers, would be built by the UK's leading electric bus manufacturer Alexander Dennis using battery and power electronics expertise from automotive company BYD.
Stagecoach's depots will become smarter
Multi-million-pound Investment will also be made in delivering infrastructure and power requirements at depot level. Intelligent chargers will be used to limit loadings on the electricity supply and maximise vehicle availability. Stagecoach, still quoting the press release, is already the UK's biggest investor in hybrid-electric bus technology and has invested more than £1billion in new greener buses over the past decade.
The new double decker electric bus fleet for Manchester would significantly outstrip plans recently announced by London Mayor Sadiq Khan for 68 new electric double-decker buses in the capital.
Driverless buses coming. But not double decker (for the moment)
The company has also announced that is working together with Alexander Dennis Limited (ADL) and technology company Fusion Processing in order to produce a single decker autonomous bus. It would be the first full-sized driverless bus in UK. Indeed, the vehicle is also based on the Enviro200 by ADL, powered with diesel. The trial is expected to begin by the end of 2018 and will involve driverless journeys in depot, as driverless vehicles are not yet allowed to travel on public roads.
The bigger single investment in ebus in Europe
Martin Griffiths, Chief Executive of Stagecoach Group, said: "This game-changing initiative is the biggest single investment in e-bus technology anywhere in Europe. It is a clear sign of our bold ambition to transform Greater Manchester's bus network. Our plans will put Greater Manchester at the forefront of the drive to improve local air quality, and help cement Britain's position as global leader in manufacturing low-emission vehicles. It is also part of our wider partnership proposals to maximise the potential of the bus network to drive the region's economy and better connect its communities".
Double decker electric buses 24/24
Stagecoach's plans would see the new electric double decker buses – which would replace conventional Euro III and Euro IV vehicles – based at its depots in Hyde Road and Sharston.
Major charging infrastructure would allow buses to be charged simultaneously, enabling a 24 hour-a-day operation. The same goal achieved by VDL's electric bus fleet in Amsterdam, deployed by the operator Connexxion (Transdev).
The ebus fleet of Manchester would operate four key high frequency services connecting Manchester city centre, Manchester Airport, Manchester Piccadilly railway station, six hospitals and two universities. It would also complement recent public investment in bus priority measures in the south of the city. Around 15-20 buses would be introduced a month from summer 2019, says Stagecoach, with full roll out achieved by early 2020. Infrastructure works would begin in the autumn of 2018 and be fully completed by spring 2019.
Electric buses and benefits for the urban environment
The new ebus fleet for Greater Manchester offers a 62% improvement in CO2 emissions over the latest low-carbon emission buses and supports the region's Air Quality Action Plan. Overall, states the press release, the initiative would save 2.6 million litres of diesel a year, reduce annual CO2 by 6,800 tonnes, and cut NOx emissions by 24% and particulates by 20% across the fleet. Poor air quality is estimated to contribute to more than 40,000 premature deaths across the UK each year, with emissions from cars and vans estimated to cost £6bn annually to the NHS and society.