Enel X Global Retail drives the energy transition of Italian cities: the 'e-Bus as a Service' model
Urbanization is set for unstoppable growth and so it is the urge to find sustainable solutions to make cities cleaner and more livable for the well-being of the citizens and the planet. Enel X Global Retail has developed an ecosystem of innovative solutions for sustainable and efficient urban living, from smart lighting and digital tools […]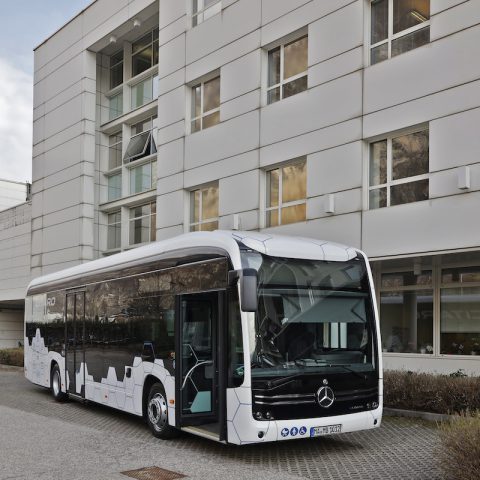 Urbanization is set for unstoppable growth and so it is the urge to find sustainable solutions to make cities cleaner and more livable for the well-being of the citizens and the planet. Enel X Global Retail has developed an ecosystem of innovative solutions for sustainable and efficient urban living, from smart lighting and digital tools for data analysis to integrated solutions for public mobility.
Enel X Global Retail: public transport and the journey to sustainable cities
The scenario is clear: the growing level of urbanization, estimated to reach 70% by 2050 by the United Nations Regional Information Center (UNRIC), will result in an increase in both energy consumption and CO2 emissions from cities. Urban mobility, in particular, is responsible for 40% of all CO2 emissions attributed to road transport. Electrifying urban public transportation plays a key role in cities' energy transition process.
It goes without saying that accelerating the evolution towards smarter and more sustainable cities is at the center of the fight against climate change and of the path toward the Net Zero Emissions goal.
The idea of a Smart City is more than just technology; it involves a new approach to urban life that prioritizes the well-being of citizens and energy efficiency. To achieve lasting results, public administrations must implement systemic interventions that transform all aspects of city life, including energy savings, safety, inclusivity, quality of life, and sustainable innovation. This holistic approach is crucial for creating truly smart, livable, and sustainable cities that benefit everyone.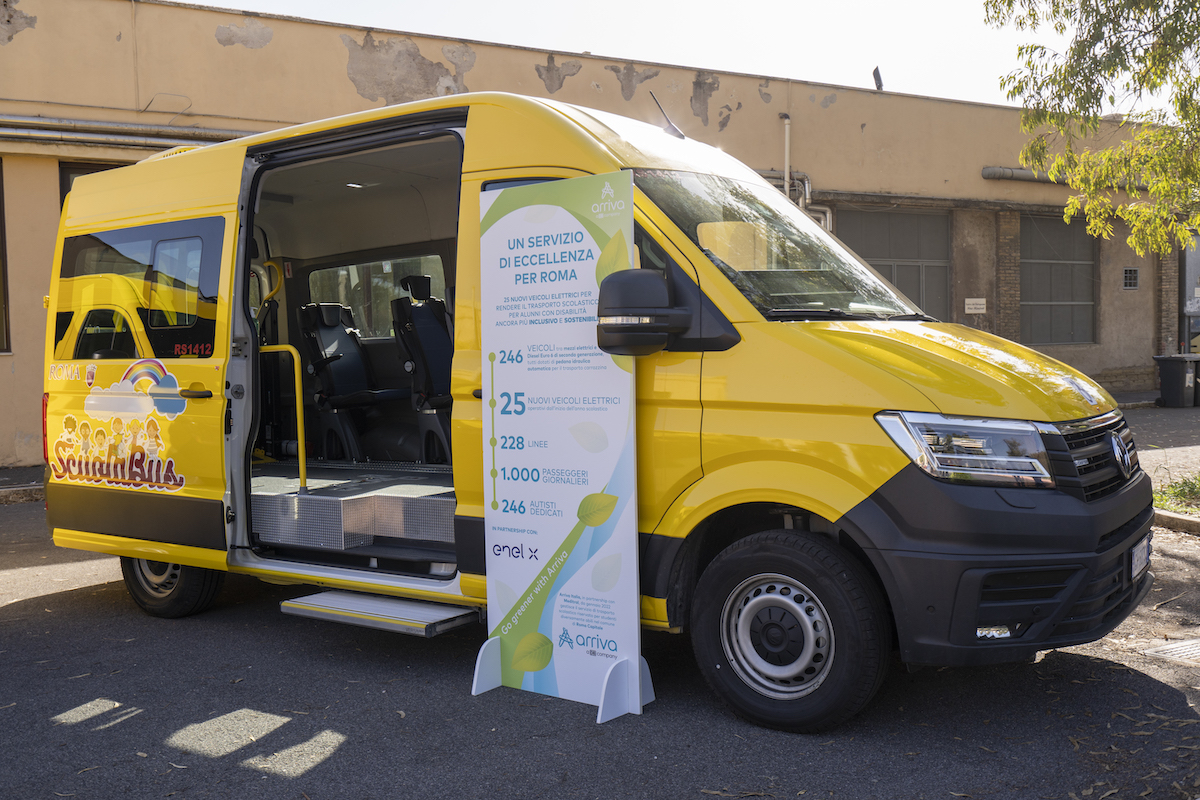 Sustainable public transportation as a driving force
The electrification of public transportation is a crucial solution for improving air quality and enhancing the sustainability of future cities.
Enel X Global Retail (EXGR) defines itself as "the leading global player in terms of end-to-end public road transport electrification solutions".
EXGR's offer is centered on the "e-Bus as a service" model, designed to streamline the electrification process, proposing Enel X as a unique long-term partner expert in mobility, electrification, and energy services, responsible for managing the entire project to provide a complete, turnkey solution for public administrations and public transportation operators.
The model proposes to handle, through an integrated approach, every component of the electrification process, from financing and planning advisory, e-bus fleet supply and maintenance, green energy supply to the provision, installation and management of the charging infrastructure and a software for charging sessions' monitoring and optimization, both extracted by Enel X Way eMobility solutions portfolio. Enel X Way is the Enel group company entirely dedicated to electric mobility.
However, one of the strengths of the EXGR's offer for electric public transportation is precisely its modularity, the ability to adapt according to specific customer requirements, to design tailor-made projects that include all or part of the components of the electrification process.
Enel X Global Retail for electric public transportation: few Italian cases
Turin and Rome: two pioneering projects for the e-Bus as a Service model in Italy
Turin is the city where the first Italian e-Bus as a Service project is being realised. The public transport company Cavourese has chosen Enel X as the strategic partner to make Turin's road transport more sustainable through an integrated project, inclusive of the supply and maintenance of 14 electric buses, the provision of green electric energy, the installation and maintenance of 9 charging stations and the Smart Charging software, relying on Enel X Way e-Mobility solutions, to optimize the management of the charging sessions and minimize the level of energy consumption. The new electric buses have already been delivered to Cavourese and will come into service by April 2023.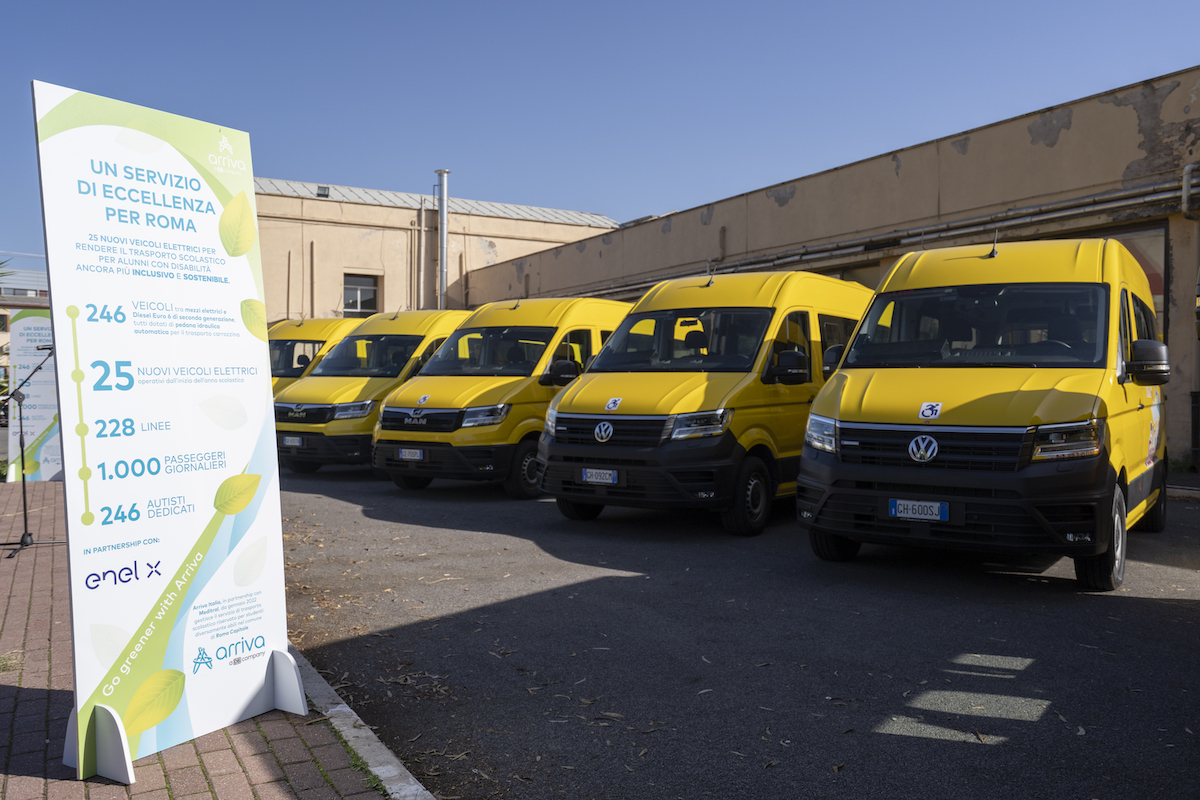 Even the capital city Rome hosts one of the first examples of e-Bus as a Service in Italy. The project was realized thanks to the partnership between Arriva Italia and Enel X GR which provided, through Xbus Italia (a joint venture with Infracapital), 20 new electric school buses for the transport of students with disabilities. The offer was complemented by the provision of electric energy from renewable sources, installation and full-service maintenance of 10 charging stations and the Smart Charging software in synergy with Enel X Way.
The cases of Trento and Crema
Although not falling into the "traditional" model (e-Bus as Service, indeed), Trento and Crema are examples that prove the flexibility and modularity of Enel X GR's approach to electrify public fleets.
In Trento Enel X and Evobus Italia were awarded two lots of a tender financed by Next Generation EU funds for the supply of 13 new electric buses with charging infrastructure at the depot and terminus. Enel X will provide the electric infrastructure, 10 charging stations for depot charging and 5 pantographs for "opportunity charging", relying on Enel X Way product offer. The 9 new electric buses (supplied by Evobus) will serve the route between Trento, Lavis and Zambana. The service will increase from an hourly capacity of about 300 passengers per direction up to a maximum of 800 during peak hours. Expected results include improvement in service efficiency, reduction of CO2 emissions by about 400 tons per year, and a positive energy balance with a reduction of primary energy by about 13%.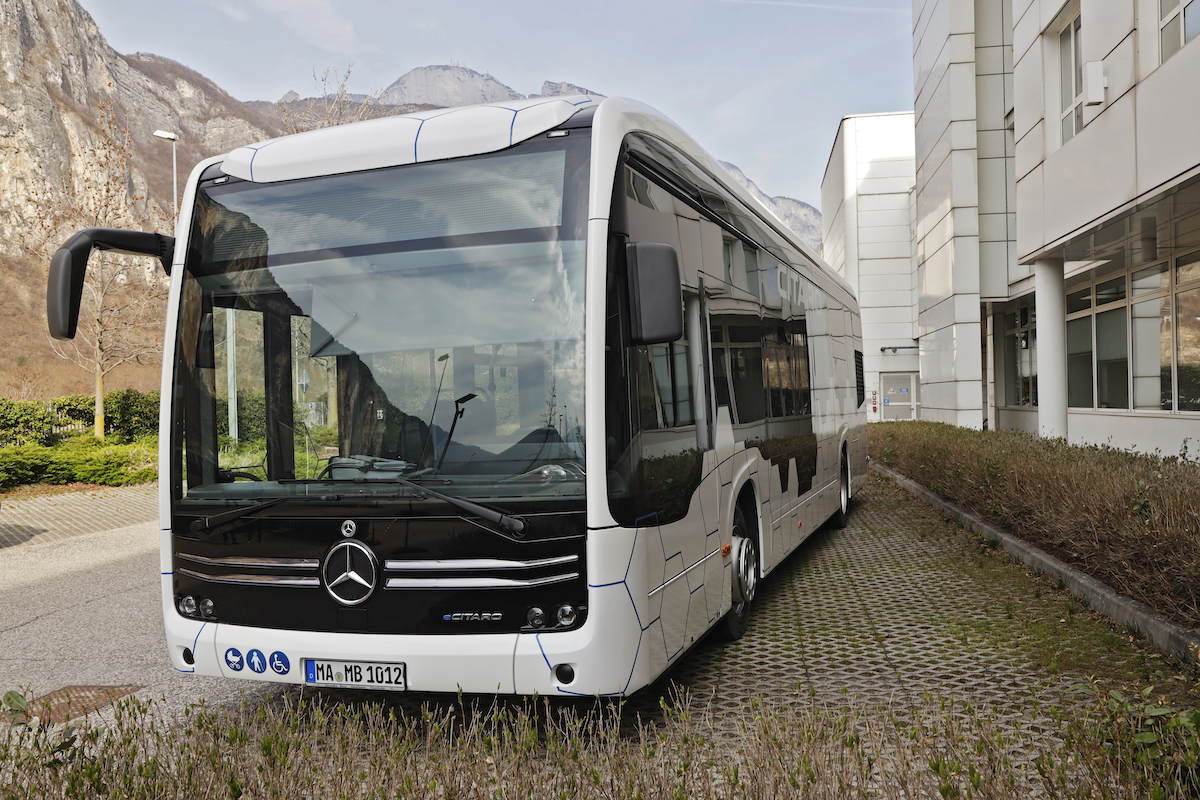 Finally, in the town of Crema (not far from Milan) Enel X will carry out the electrification of depot for the public transportation company Autoguidovie. The project will involve the construction of an electric distribution and infrastructure system; moreover, Enel X will install the charging infrastructure including 5 Enel X Way charging stations that will be used to power the 9 new electric buses bought by Autoguidovie.
Beyond e-buses: Enel X Global Retail's solutions for Smart Cities
Furthermore, Enel X GR offers a range of innovative solutions that go beyond urban e-buses and cover multiple areas of city life, including energy efficiency, lighting, and data analytics. These solutions include open data analysis tools and indexes, such as the Circular City Index, 15 Minutes City Index, and CO2 City Index, which help municipalities to evaluate their sustainability level and plan interventions to achieve carbon-neutrality.
Enel X GR also offers smart building solutions, smart public lighting, and digital services based on Big Data Analytics and Internet of Things technologies, all aimed at improving urban efficiency and connectivity.