E-Bus as-a-service projects gain momentum in Italy: how Enel X is supporting electrification of public transport
E-Bus as-a-service projects gain momentum in Italy, where Enel X has recently launched three new projects in Rome, Turin, Iglesias. Three case studies show how such service model has allowed Enel X GR to promote the electrification of public transportation in countries that are relatively behind when it comes to e-bus fleets in circulation, like […]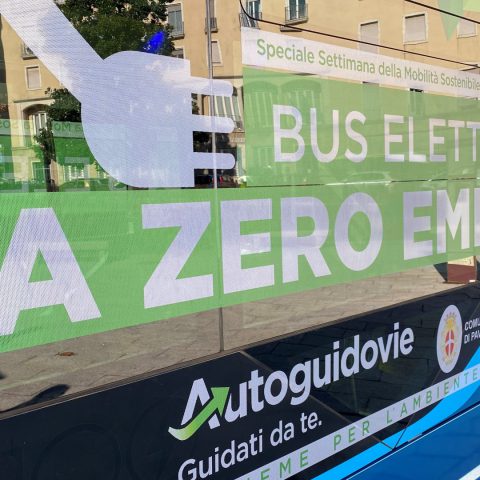 E-Bus as-a-service projects gain momentum in Italy, where Enel X has recently launched three new projects in Rome, Turin, Iglesias.
Three case studies show how such service model has allowed Enel X GR to promote the electrification of public transportation in countries that are relatively behind when it comes to e-bus fleets in circulation, like Italy.
Electrification of public transport and E-Bus as-a-service model
The electrification of public transportation is a choice that can be put off no longer, for two specific reasons. First, it makes it possible to reduce CO2 emissions, accelerating the energy transition in progress in urban areas. It also offers public administrations and local public transportation companies the opportunity to reduce costs for the fueling and maintenance of vehicles, as Enel X stresses.
Promoting and incentivizing the electrification of public transportation requires a reliable partner, able to accompany public administrations and local transportation operators throughout this process.
Enel X GR prides itself of being the most important global player in solutions to electrify public ground transportation with as many as +3,500 e-buses served in Chile, Colombia, Mexico, Brazil, North America, Italy, Spain, and the UK. It means, according to the group's calculations, +90,000 tons of CO2 saved, thanks to the e-buses in operation.
E-Bus as-a-service projects, the outcomes
The outcomes above were made possible by the development and application of a flexible and customizable model based on the specific needs of the countries and public administrations involved: the e-Bus as-a-service model, which makes it possible to offer customers – in Enel X's words:
Support in preliminary analysis and the design phase;
Supply and financing of the entire e-bus fleet;
Construction of electrical infrastructure for depots and public roads;
Installation, with the support of Enel X Way, of charging infrastructure;
Management and maintenance of charging infrastructure;
A smart charging platform to optimize charging processes, fleet monitoring, and battery performance;
Renewable energy, for 100% green transportation; Smart City services aimed at further optimizing the public transportation service.
Enel X underlines that "Providing further value to this model is the partnership with ACI Vallelunga, which allows Enel X to carry out regular tests and performance analysis on several vehicles, in order to choose the most suitable vehicle for the electrification of transportation based on project needs".
Enel X innovative projects in Italy
Coming to Italy, the Electrify Italy study, carried out by Fondazione Enel in collaboration with the Energy Center at Turin Polytechnic and MIT, highlights how, in its entirety, the mobility sector in Italy can grow from 3% electrification recorded in 2015 to 41% electrification by 2050. Electrified local public transportation will play a decisive role here.
In Turin will see the light the very first e-bus as-a-service project launched in Italy. The agreement between Enel X GR and the Autoguidovie group (through the company Cavourese, owned by Autoguidovie) will electrify part of the city's bus fleet. Autoguidovie was awarded Lot 2 of the subcontracting tender issued by the Torinese Trasporti Group, and chose Enel X as a strategic partner to launch the first Italian e-Bus as-a-service project, which includes 14 e-buses and 9 bus charging stations, electricity supply for the project's duration, and Smart Charging software.
Enel X will be quite active in Rome too. Through a partnership between XBus (a joint venture between Enel X with Infracapital) and Arriva Italia 20 new electric buses for daily school transportation for more than a thousand children with disabilities in the capital. "The project in question is tangible proof of how it is possible to combine sustainability and inclusion", Enel X stresses.
Last but not least, Sardinia: in the city of Iglesias a zero-emission shuttle charged with 100% renewable energy provided through existing Enel X Way charging stations was used for experimental purposes during the summer tourist season in the Sardinian town, within Enel X as-a-service model.
It integrates and enhances the connection service between some of the area's most important tourist sites (Nebida, Masua, Masua Spiaggia, and Porto Flavia), demonstrating how sustainability and local promotion can go hand in hand.