Euro 7, EU Council to set lower emission limits for heavy vehicles
The European Council has given its verdict on the Euro 7 standard (following the Commission's proposal in end 2022), which is expected to set permitted emission levels for new internal combustion engines. For the first time, a single EU legal act covered several automotive segments, such as cars, vans and heavy-duty vehicles. Meeting requests from […]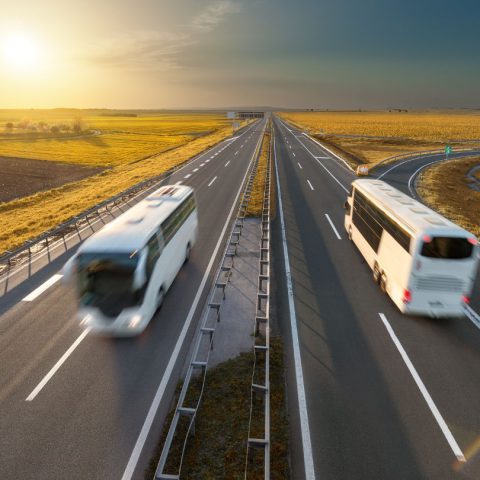 The European Council has given its verdict on the Euro 7 standard (following the Commission's proposal in end 2022), which is expected to set permitted emission levels for new internal combustion engines. For the first time, a single EU legal act covered several automotive segments, such as cars, vans and heavy-duty vehicles.
Meeting requests from several countries, the Council extended the period allowed to apply the new provisions: for heavy-duty vehicles there will be 48 months after the entry into force of the regulation for new models and 60 months for those already type-approved. Among light vehicles (cars and vans) there will be an increase from 24 to 30 months for new vehicles and to 42 for existing ones.
Euro 7 takes also brakes and tyres into consideration
In addition, the Council's general guideline maintains the currently applicable emission limits and test conditions for light vehicles. In the case of heavy-duty vehicles, the emission limits are lower and the test conditions are slightly adjusted. Also, Euro 7 sets limits for non-exhaust emissions such as particles from brakes and tyres. It additionally covers minimum performance requirements for battery durability in electric cars, and imposes stricter vehicle lifetime requirements. The regulation also provides for the use of advanced technologies and emission-monitoring tools.
"Europe is known across the globe for producing low-emission and top-quality cars. We want to continue pursuing the goal of improving air quality. Our position is to continue the path of leading the mobility of the future and adopting realistic emissions levels for the vehicles of the next decade while helping our industry make the definitive leap towards clean cars in 2035. The Spanish presidency has been sensitive to the different demands and requests of the member states and we believe that, with this proposal, we achieved broad support, a balance in the investment costs of the manufacturing brands and we improve the environmental benefits derived from the regulation", stated Héctor Gómez Hernández, acting minister for industry, trade and tourism, from Spain.
ACEA Director General, Sigrid de Vries' comment
"The member states' position is an improvement on the European Commission's Euro 7 proposal – which was entirely disproportionate, driving high costs for industry and customers, with limited environmental benefits," stated ACEA Director General, Sigrid de Vries. "The Council's aim to continue the effective Euro 6/VI tests is sensible. However, compared to what is in place today, Euro 7 is much broader for new cars, vans and, in particular, heavy-duty vehicles, requiring significant engineering and testing efforts. As such, it will require huge additional investments from our industry at a time when it is pouring all its resources into decarbonisation."