First Bus has launched UK's first zero emission autonomous bus service
First Bus has launched an autonomous bus service in Milton Park business, science and technology park near Didcot and Abingdon, Oxfordshire. The service started on Monday 23th January 2023. The service will improve the way people move both around the park, which is home to 250 companies and 9,000 employees, and the wider Didcot region. […]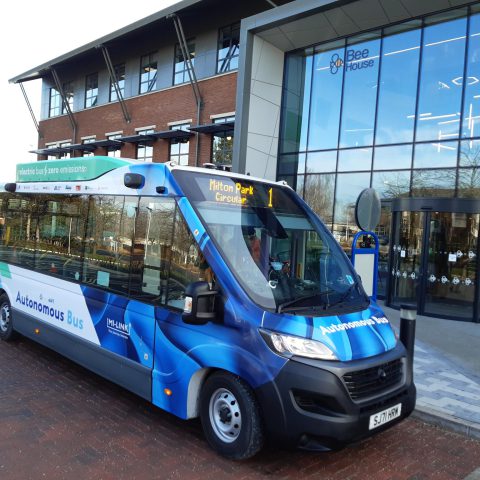 First Bus has launched an autonomous bus service in Milton Park business, science and technology park near Didcot and Abingdon, Oxfordshire. The service started on Monday 23th January 2023.
The service will improve the way people move both around the park, which is home to 250 companies and 9,000 employees, and the wider Didcot region.
The new 16-seat single-decker bus is equipped with a safety driver on board at all times to provide a personalised service and information to passengers.
The electric Mellor Orion E bus, which has been converted to autonomous operation by Fusion Processing Ltd, can host 16 seated passengers. The bus is fitted with Fusion Processing's sensor and control technology, CAVstar, that enables it to run on pre-selected public roads within Milton Park without the safety driver having to intervene or take control. The same technology partner has been chosen by Stagecoach for another driverless pilot (launched last year).
The launch of the UK's first zero emission autonomous vehicle is a stellar example of how technology can support modal shift with wide partnership working between local authorities, operators and local business

Janette Bell, Managing Director at First Bus
First Bus autonomous bus service launched at Milton Park
The Milton Park Circular service 1 is part of the Mi-Link green travel program and is operated by First Bus. The $4.3 million project was funded by a $3 million grant from the UK Government in partnership with the private sector. The financial support was provided by the UK Department for Transport's Centre for Connected and Autonomous Vehicles (CCAV) through Innovate UK, driving the project which has been delivered by a consortium of experienced and diverse organizations.
Led by First Bus, a consortium of organizations, including Fusion Processing Ltd, Oxfordshire County Council, University of the West of England (UWE Bristol) and Zipabout, with Milton Park as the host location, has brought this ambitious five-year project to fruition. By the time the research project completes at the end of 2023, the service will be connected with Didcot Parkway Railway station; a key Oxfordshire transport hub.
Our market analysis indicates that the commercial vehicle segments are where we will see autonomous vehicle technology first used in large scale deployment

Jim Hutchinson, CEO at Fusion Processing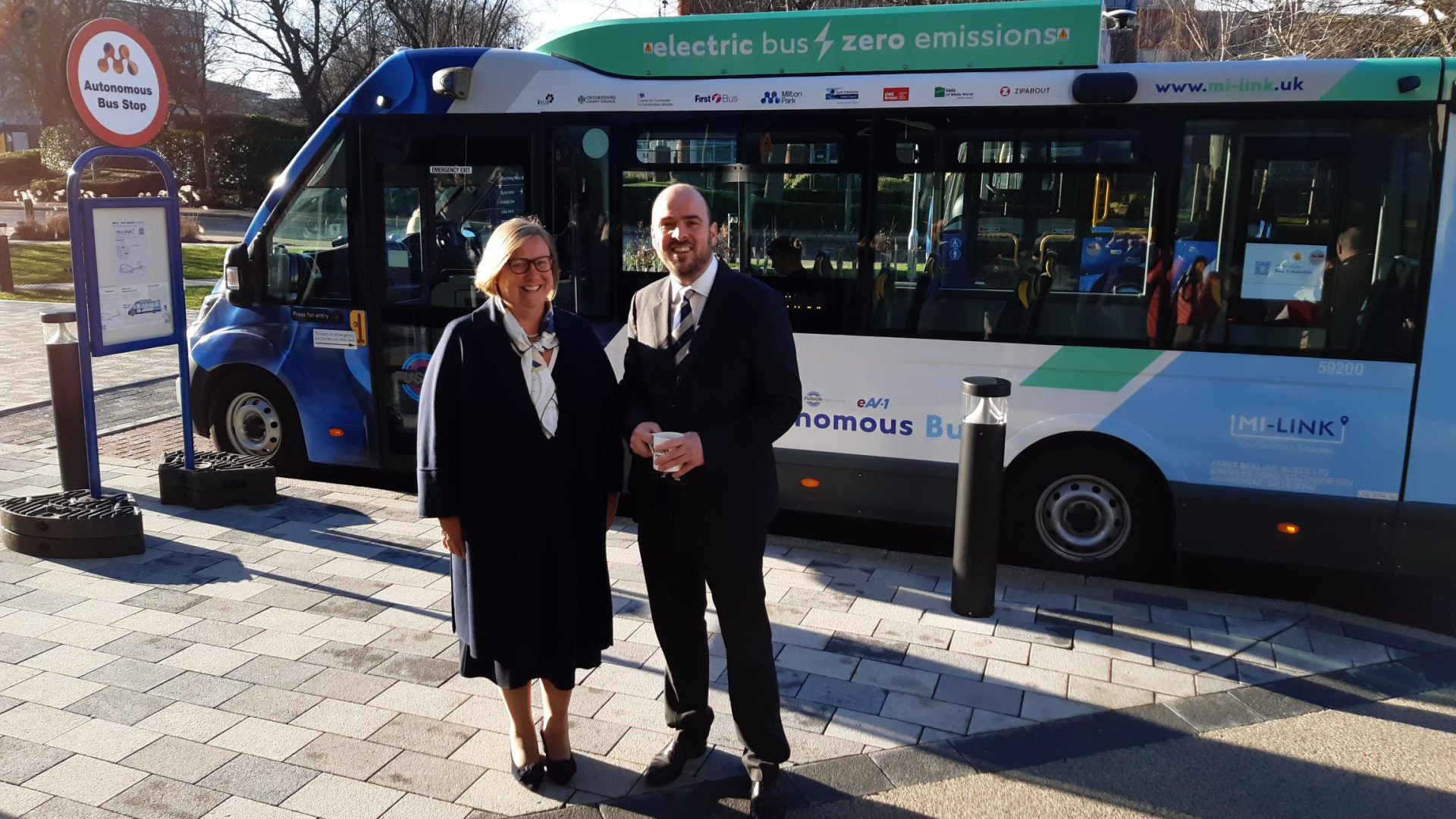 "A stellar example of technology supporting modal shift"
Janette Bell, Managing Director at First Bus, said: "The launch of the UK's first zero emission autonomous vehicle is a stellar example of how technology can support modal shift with wide partnership working between local authorities, operators and local business. First Bus serves millions of customers in the UK, and we know that so many of our customers take the bus because they care about our planet and reducing their carbon footprint. We're excited to now be able to offer them an even greener and quieter way to travel, and we cannot wait to hear some feedback on the new buses."
Richard Holden MP, Parliamentary Under Secretary of State with responsibility for roads and local transport, said: "It's thrilling to see our £3 million investment help British firms and engineers pioneer new, exciting ideas to achieve our vision of a truly efficient and sustainable transport network. The launch of the UK's first autonomous, zero-emission bus today is yet another key step towards achieving Net Zero, creating high-wage, high-skilled new jobs and opportunities while truly levelling up transport across the country."
Innovate UK Executive Director for Net Zero, Mike Biddle, said: "The connected and automated mobility sector is of crucial importance to the UK, with the potential to deliver safer, cleaner and more efficient transport systems across a wider range of settings. This multi-connected and autonomous vehicles project, part of a wider package of government R&D funding, will deliver the research required to support the future of multi-modal passenger carrying services."
Jim Hutchinson, CEO at Fusion Processing, said: "Our market analysis indicates that the commercial vehicle segments are where we will see autonomous vehicle technology first used in large scale deployment. Projects such as this highlight Fusion's leadership in the automation of buses, HGVs and freight tugs, in each case offering fleet operators enhanced safety and operational efficiency. Powering this revolution in transport is our CAVstar automated drive system which combines a range of Radar, LiDAR and optical sensors with state-of-the-art artificial intelligence processing unit, and it can be retrofitted into any vehicle to provide SAE Level 4 autonomy."