18-meter hydrogen buses for Bolzano: 9-units lot awarded to Mercedes
Nine Mercedes-Benz eCitaro fuel cell, with hydrogen range extenders, will operate under the livery of Italian operator SASA Bolzano. In fact, EvoBus won the lot for the hydrogen-powered articulated buses as part of the tender that saw IIA winning, with partner CaetanoBus, the 12-metre lot. The news has been reported on Italian specialized media Autobusweb. […]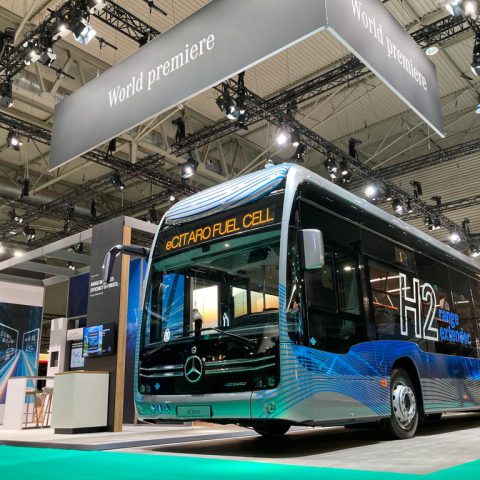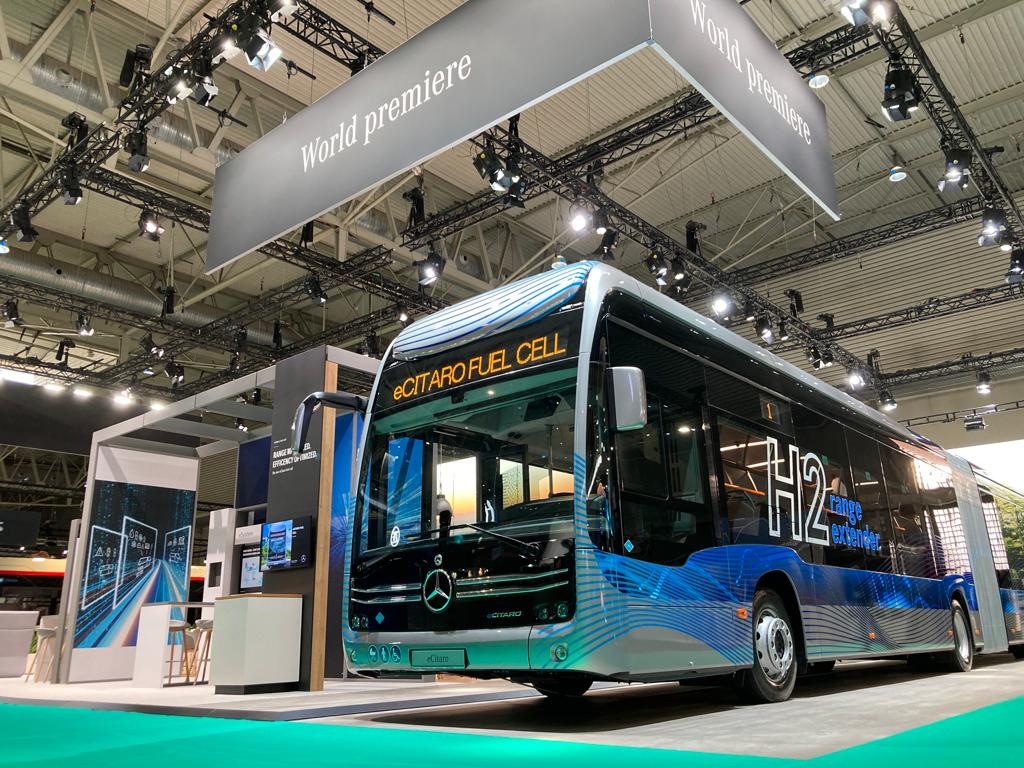 Nine Mercedes-Benz eCitaro fuel cell, with hydrogen range extenders, will operate under the livery of Italian operator SASA Bolzano. In fact, EvoBus won the lot for the hydrogen-powered articulated buses as part of the tender that saw IIA winning, with partner CaetanoBus, the 12-metre lot. The news has been reported on Italian specialized media Autobusweb.
The Mercedes eCitaro fuel cell model has just been launched at the UITP Summit in Barcelona. The Mercedes eCitaro in fuel cell bus version offers a stated range of approximately 350 kilometers without the need for recharging. This goes together a passenger capacity, on the articulated version, of up to 128 passengers. The difference between the eCitaro fuel cell project and most of the fuel cell buses on the market stay in the battery capacity: while it's common to feature a small LTO battery (below 50 kWh) accompanying the fuel cell module, the eCitaro is equipped with a battery capacity similar to its battery-electric counterpart (up to 392 kWh for the 18-meter).
Mercedes eCitaro fuel cell for Bolzano
These buses "will be used for suburban service, on the line between Merano and Bolzano, with the possibility of using them also on routes to the Dolomite passes being discussed with the province. Another area of application will be the connections between station and arena for the Winter Olympics" explained SASA CTO Luigi Lugaro.
There were two contenders in the 18-meter lot of SASA Bolzano tender, representing a market in which there are effectively only two competitors on this size of vehicle: Solaris and, indeed, Mercedes. The latter was awarded the tender, deliveries of which will begin between late 2023 and early 2024.