SASA Bolzano will deploy 5 CaetanoBus fuel cell buses (marketed in Italy by IIA)
Industria Italiana Autobus has won a lot of the tender issued by SASA Bolzano for five 12-metre fuel cell buses, worth 3 million euros. IIA will provide the vehicles within the commercial agreement signed last year with Caetano-Toyota. SASA has already in operation a batch of 12 Solaris Urbino hydrogen launched in May 2021. They […]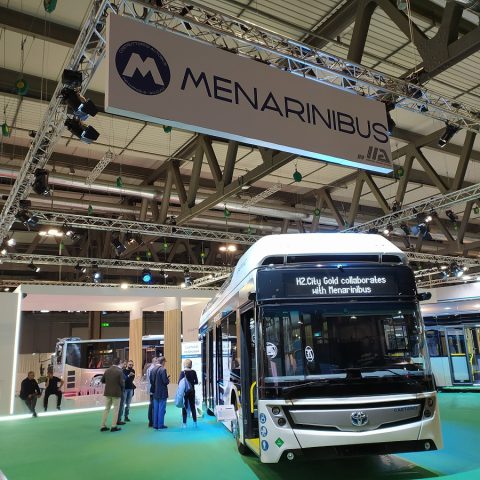 Industria Italiana Autobus has won a lot of the tender issued by SASA Bolzano for five 12-metre fuel cell buses, worth 3 million euros. IIA will provide the vehicles within the commercial agreement signed last year with Caetano-Toyota.
SASA has already in operation a batch of 12 Solaris Urbino hydrogen launched in May 2021. They are powered via a hydrogen filling station installed within the public transport company's depot. Thanks to this latest supply, the Italian city features today one of the largest fuel cell bus fleets in Europe, and the first at all in Italy. SASA has been operating Mercedes-made hydrogen buses since ten years already, as the company took part to the EU-backed project CHIC.
Industria Italiana Autobus fuel cell buses for Bolzano
According to this deal, IIA acts as dealer for CaetanoBus hydrogen bus range in Italy, while the Portuguese brand will market the Italian-made battery-electric bus Citymood 12 E on European markets (Italy excluded). The two companies attended together the VDV conference and exhibition ElekBu last week.
"With these market assertions," notes the company, "Industria Italiana Autobus confirms itself as the only Italian bus manufacturer with a complete range of models, from eight to twelve metres, in all drive technology, traditional and alternative ones".