Mercedes and Scania awarded of 460 CNG buses order by EMT Madrid
EMT Madrid is heavily investing in CNG buses. The board of directors of the Municipal Transport Company of Spanish capital has indeed approved an investment of 138 million euros (USD 161M) for the acquisition, during the next two years, of 460 new CNG buses for the municipal fleet. Mercedes and Scania won the tender with […]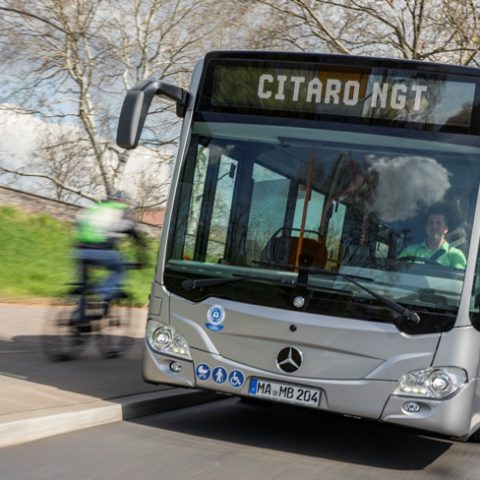 EMT Madrid is heavily investing in CNG buses. The board of directors of the Municipal Transport Company of Spanish capital has indeed approved an investment of 138 million euros (USD 161M) for the acquisition, during the next two years, of 460 new CNG buses for the municipal fleet.
Mercedes and Scania won the tender with Citaro NGT (276 units) and N280-CNG (184 units) respectively.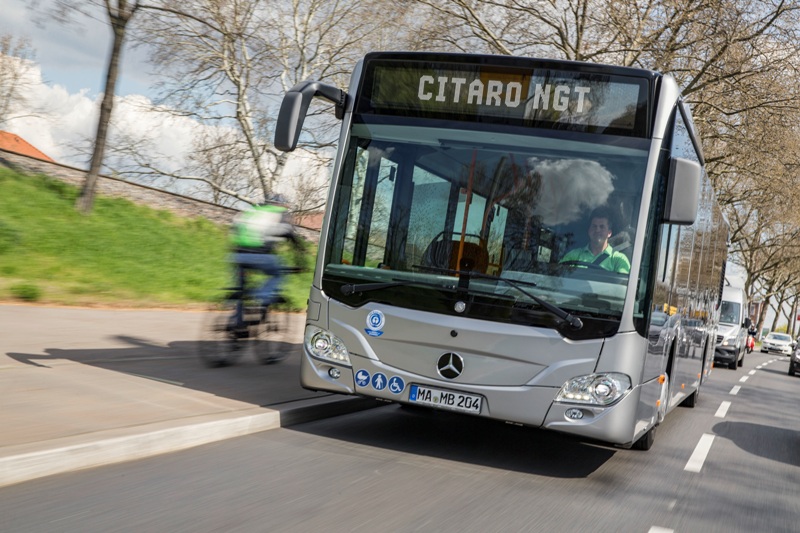 Fleet renewal through CNG buses
It is the largest investment in fleet renewal carried out by EMT in its 70-year history, claims the company. To date, 41 per cent of EMT fleet (1800 buses, 8,8 years of average age) is made of CNG buses.
The purchase of other 460 buses will improve this share. In 2020, according to local government's plan, all the fleet will be powered by low emissions fuels. The 460 new CNG buses will join the 689 purchased by the municipal company between 2016 and 2018, representing a total of 1,349 buses in just five years, an unprecedented number in the history of EMT.
This means that EMT will have renewed, in the 2016-2020 period, 70 percent of its fleet with an investment effort of close to 350 million euros.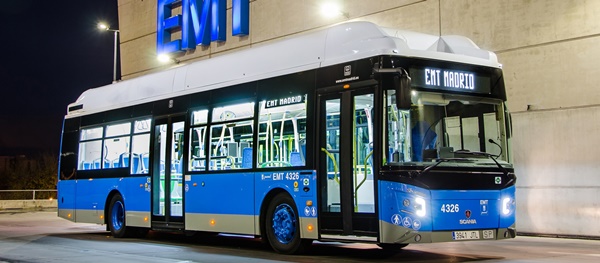 Mercedes and Scania will provide CNG buses
The winning manufacturers of this new bus purchase have been Mercedes and Scania that will supply EMT with their Citaro NGT (276 units) and N280-CNG (184 units) models, respectively. The same pair of manufacturers won a tender in 2017 for 420 CNG buses, with the same bus models (240 Citaro Ngt and 160 Scania N280 CNG).
The 460 buses recently ordered will be delivered half in 2019 and half in 2020. The new vehicles acquired by EMT incorporate the latest technologies in terms of safety, comfort, sustainability, infotainment. Among many other things, these buses have multimedia information screens, wifi connection and USB chargers for mobile devices.
Mercedes Citaro Ngt following 2016′ order
In 2016, Emt already ordered 82 Mercedes Citaro NGT(Natural gas technology). The just mentioned CNG buses were 40 Mercedes Citaro natural-gas-powered articulated buses with a length of 18 metres as well as 42 Mercedes natural-gas-powered rigids with a length of 12 metres.
At the heart of the bus there was the M 936 G natural gas engine (output of 302 hp at 2000 rpm while delivering a peak torque of 1200 Nm consistently from 1200 to 1600 rpm). One year ago, in spring 2017, another order of CNG buses has been placed to Mercedes and Scania: 420 bus in total, 240 Citaro Ngt and 160 Scania N280 CNG.