Heliox joins forces with PRE and adds the EV passenger car segment to the portfolio
Charging infrastructure supplier Heliox joins forces with PRE Power Developers, targeting a leading position in the EV energy management segment. The alliance between the two companies, both based in the Netherlands, is the consequence of the fact that Waterland Private Equity Investments, that already owns a stake in Heliox since 2018, has acquired a stake […]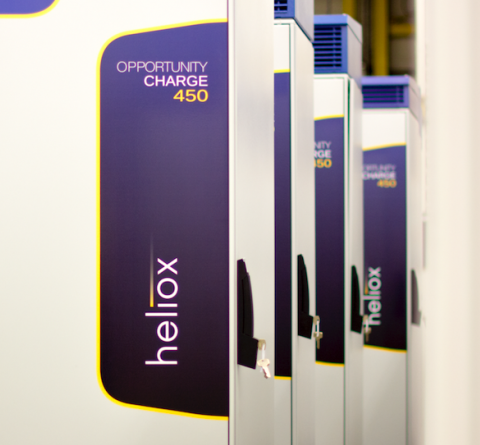 Charging infrastructure supplier Heliox joins forces with PRE Power Developers, targeting a leading position in the EV energy management segment. The alliance between the two companies, both based in the Netherlands, is the consequence of the fact that Waterland Private Equity Investments, that already owns a stake in Heliox since 2018, has acquired a stake in PRE Power Developers.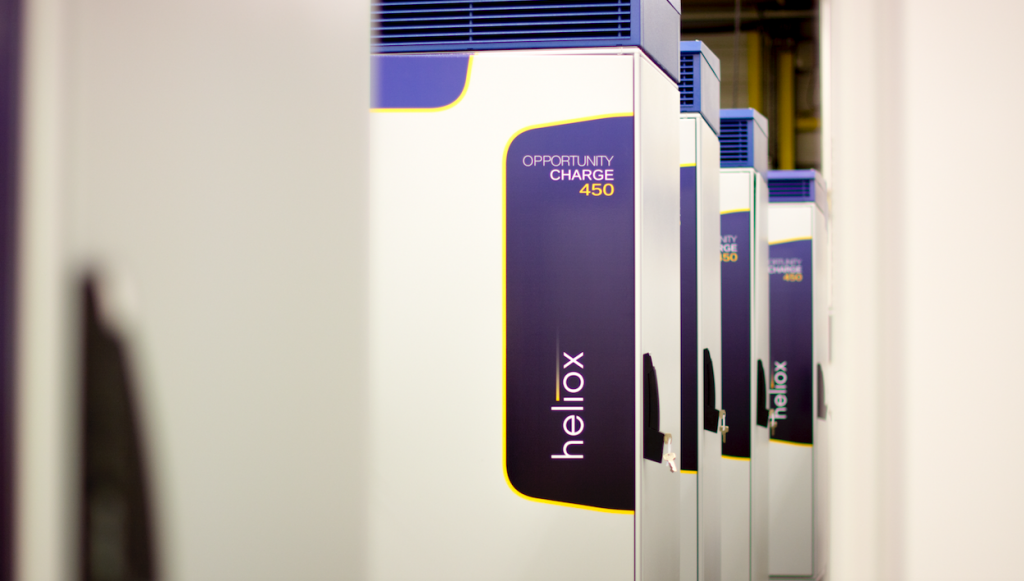 Heliox, a focus on commercial vehicles and public transport
Both Heliox and PRE are active in the e-mobility market designing, producing and implementing charging infrastructure. Heliox, which is guided since early 2020 by the new CEO Michael Colijn, focuses mainly on systems & services, especially in the public transport and commercial vehicle sectors.
In this regard, end of 2019 has seen Heliox welcoming the launch of a 164 electric bus fleet in Groeningen. The vehicles are powered through 23 Heliox-made new opportunity charging (300 & 450kW) and 4 depot charging locations. Also the charging infrastructure for the 55 electric buses that started operation in Rotterdam for RET is managed by Heliox, which manages also the infrastructures used by GVB e-buses in Amsterdam. Looking at 2020, Heliox new venture in the short term will be the implementation of the charging infrastructure project for ESWE Verkehr Wiesbaden, where 56 Mercedes eCitaro will be deployed.
PRE brings to Heliox the EV passenger car sector
On the other hand, PRE focuses mainly on modules such as DC (Ultra) Fast Charging and Vehicle to Grid technology, including the passenger car sector. Their complementary portfolios make them well-positioned for accelerated growth, the two companies point out in a press release, and add: «In addition, Heliox and PRE both have successful divisions originating from power conversion technology. This historical similarity also displays itself in a cultural fit and mutual business approach».
Heliox and PRE, same passion for a sustainable future
Michael Colijn, Group CEO of Heliox explains: "Heliox has as its mission to become the leading smart energy provider within the e-mobility domain. In PRE we have found a partner who will help achieve our growth ambitions: they have the same technological DNA as Heliox, they develop excellent solutions and they share our passion for a sustainable future."
PRE's CEO Menno Kardolus agrees: "Together with Heliox we are able to serve our customers even better. Their global presence, service network and their OEM charging solutions perfectly complement PRE's module technology."
"The energy transition is accelerating fast. By supporting the combination of two top notch technological companies, both Heliox and PRE offer even better solutions to their e-mobility and utility customers", adds Wouter Roduner from Waterland Private Equity Investments.