Hess will provide 248 e-buses to Lyon and Geneva (and expands its production capacity to meet demand)
Hess will supply 248 zero emission buses to Lyon and Geneva. The Swiss bus manufacturer has won two international tenders for the electrification of bus fleets. Over the next four years, the company will deliver a total of 127 electrically powered articulated buses in France and 121 electric articulated and double-articulated buses to the Swiss […]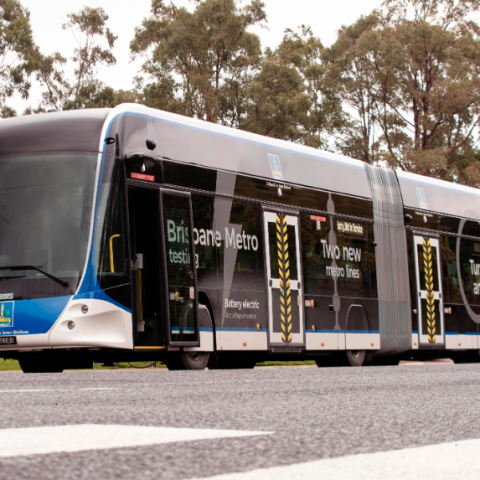 Hess will supply 248 zero emission buses to Lyon and Geneva. The Swiss bus manufacturer has won two international tenders for the electrification of bus fleets. Over the next four years, the company will deliver a total of 127 electrically powered articulated buses in France and 121 electric articulated and double-articulated buses to the Swiss city (it is unclear if this order is an addition to the one already been made public in late 2022, or if the press release sent by Hess concerning the two awarding is still mentioning that same order).
The contracts also include the delivery of the charging infrastructure and options for up to 241 further vehicles by 2030.
Hess expands workforce in Bellach and Portugal
Production capacity is to be expanded in Bellach in Solothurn and at the new plant in Portugal. The number of employees across the group rises to around 800. In Bellach alone, around 40 additional jobs are created, especially in the areas of diagnostics, mechanics, automation and software development. In addition, structural measures for the expansion and optimisation of production will be implemented in the coming months.
In Lyon, the catenary network will also be extended, but longer stretches of the new lines will not be equipped with overhead lines. On these sections, the trolleybuses will run on pure battery power.
Trolleybuses in Lyon, flash-charging in Geneva
The new vehicles will complement the fleet of 34 vehicles of the same type that has already been in service since February 2021.
The expansion of the trolleybus system in Lyon is part of a comprehensive overall package that aims to be able to completely dismantle diesel buses from around 2026.
In Geneva, the TPG (Transports Publics Genevois) will have a fully electric bus fleet by 2030. As a system provider, Hess will supply a turnkey system consisting of vehicles and charging infrastructure, the group states.
Hitachi Energy will contribute the necessary infrastructure as a subcontractor of Hess. The first new e-buses from Hess are scheduled to run on the line from 2025. The vehicles will recharge themselves via fast-charging stations at the terminal stops and at selected stops.