Hyzon Motors and Warpforge, a deal to develop an hydrogen bus prototype in Australia (named Superbus)
Hyzon Motors and Warpforge have signed a MOU addressed at developing an hydrogen bus (named Superbus) starting in 2021. Development of the prototype Superbus will take place at Warpforge's facilities in Perth, Western Australia, is reported on the Australian specialized media Busnews. Hyzon Motors recently launched its European manufacturing plant in the Netherlands (Groeningen), partnering with […]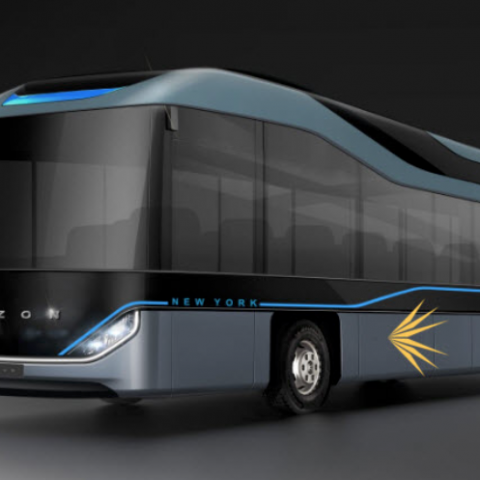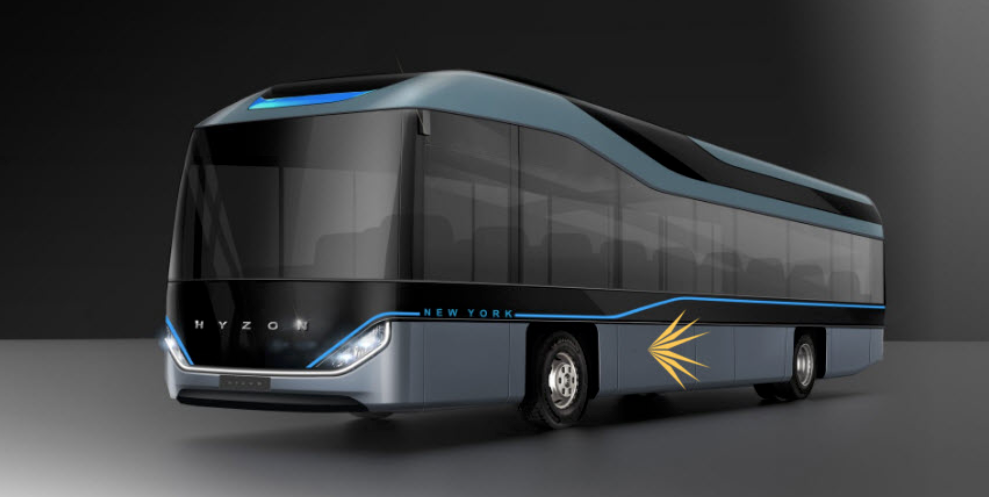 Hyzon Motors and Warpforge have signed a MOU addressed at developing an hydrogen bus (named Superbus) starting in 2021. Development of the prototype Superbus will take place at Warpforge's facilities in Perth, Western Australia, is reported on the Australian specialized media Busnews. Hyzon Motors recently launched its European manufacturing plant in the Netherlands (Groeningen), partnering with Holthausen Clean Technology in a joint-venture.
In the framework of the deal, Warpforge, which is an industrial technology company with focus on the use of light-weight material and robotic manufacturing processes, will provide its composite material capabilities to deliver the Superbus shell, bringing to weight saving. Hyzon Motors will be in charge of delivering the fuel cell technology. No specifications regarding the vehicle have been released so far. On its website, Hyzon Motors only offers a few preview pictures of its future vehicles (a city e-bus in 12-meter and 18-meter version, and a regional electric coach, with indication of the stated range), as well as medium-duty and heavy-duty trucks.
—
—
Hyzon Motors presented a bid at the tender issued by TMB Barcelona for eight fuel cell buses, awarded to CaetanoBus. The bid from Hyzon Motors Europe B.V. / Holthausen Clean Technology B.V. was excluded because «The Environmental Product Declaration (EPD) has yet to be presented».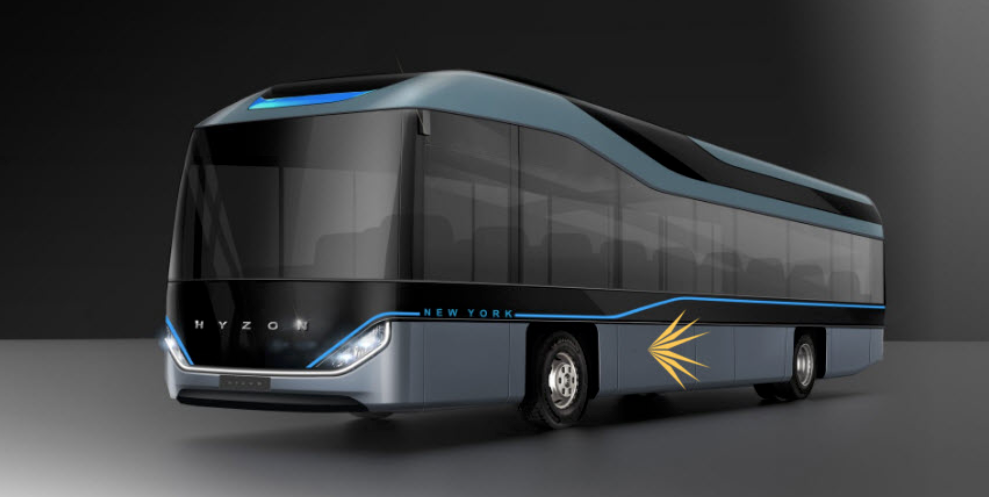 Hyzon Motors, new player in the fuel cell bus field
Hyzon Motors has been officially launched in mid-March 2020, and follows the experience developed from Horizon Fuel Cell Technologies. Announced as a company specialized in hydrogen heavy-duty vehicles based in New York State, Hyzon said that series production of its vehicles (trucks and buses) is to begin late this year. The launch of activities in Australia was announced in May.
On April 4th Hyzon Motors' CEO George Gu stated on Linkedin that «Hyzon Motors Inc. announces that 1,000 units 40FT/12M fuel cell bus MOU (Memorandum of Understaing) was signed with a client under confidentiality. Target to deliver the first 50 units in about 12 months after formal contract».
Hyzon Motors and Warpforge, zero emissions with zero compromises
Hyzon Motors and Warpforge say so: «Combining world-class fuel-cell technology with leading-edge composite technology positions Hyzon and Warpforge to disrupt many heavy mobility applications in the coming years as heavy vehicle and equipment operators seek out the optimum approach to decarbonising these hard-to-abate activities».
«We are excited to be collaborating with an innovator of Warpforge's calibre and see this agreement as a first step in a long and fruitful partnership. This collaboration with Warpforge will allow Hyzon to take hydrogen mobility to the next level, as we build on our stated strategy of accelerating the energy transition by deploying commercial vehicles with zero emissions with zero compromises» said Craig Knight, co-founder and CEO of Hyzon Motors.
Warpforge executive chairman Brian Maloney said: «We're pleased to have secured this agreement with this pioneering group in global zero-emission mobility and look forward to developing this partnership as we collaborate on this exciting Superbus vehicle. Warpforge shares Hyzon's vision for scientific innovation and is excited to develop some of our IP portfolio further to extract value for our stakeholders, creating value for the global mobility market».