The IAA 2018 looks like it is going to draw the line between traditional and alternative drives. Tomorrow, the curtain will open on the future: MAN with the electric bus Lion's City E, Scania with the LNG coach, Mercedes with the eCitaro, Heuliez with the ebus…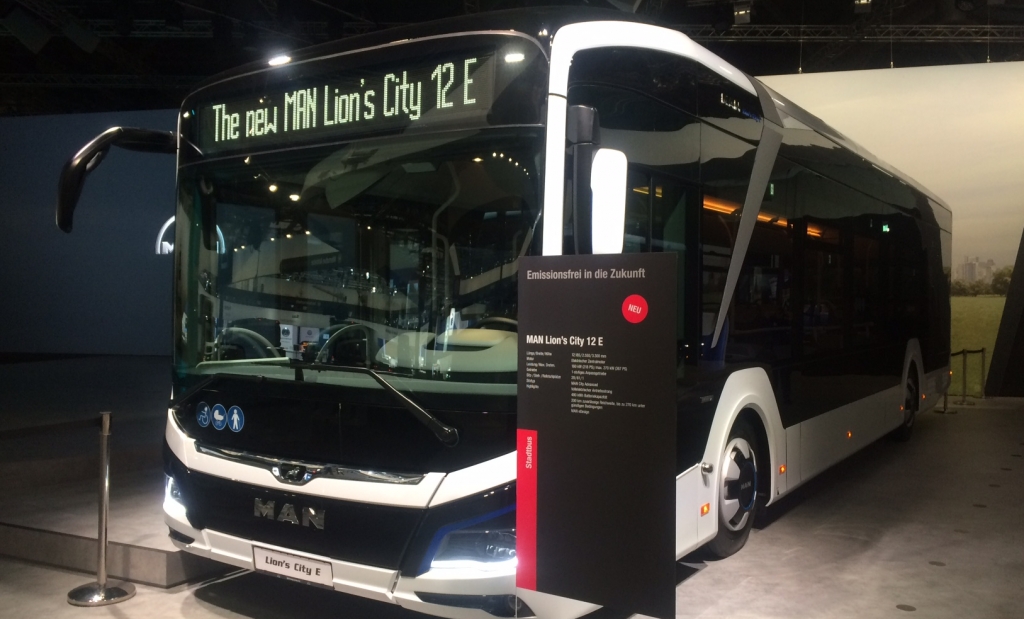 IAA 2018, MAN unveils Lion's City E
MAN Truck & Bus will be presenting its long waited Lion's City E electric bus at Iaa 2018. The vehicle is equipped with a central electric motor and is ready for night-time recharging in the depot. Mass production will begin in the second half of 2020. Any particular signs? The size of the batteries: with 480 kWh for 12 metres and 640 kWh for the articulated vehicle, the MAN Lion's City E is a unique case in a market in which battery sizes range from 240 to 350 kWh.
IAA 2018, Scania and the LNG coach
Scania is launching the world's first long-distance LNG coach. The new Interlink Medium Decker bus powered by liquefied natural gas (LNG) guarantees, according to the manufacturer, a range of up to 1,000 kilometres. Scania is thus extending its already wide range of alternative fuel solutions for passenger transport.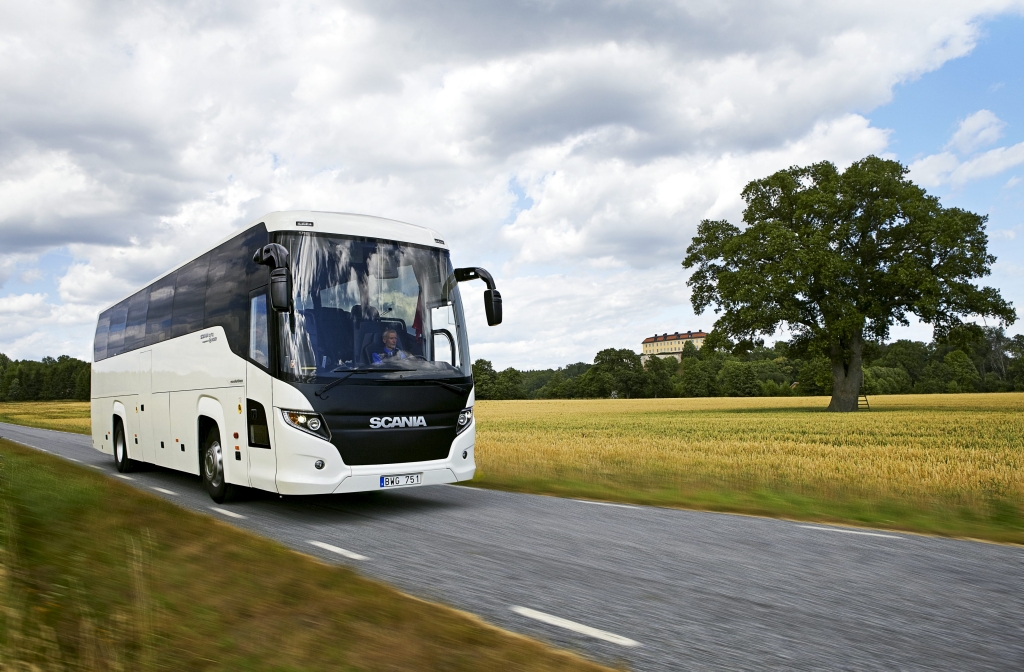 IAA 2018, the Mercedes eCitaro takes the stage
Mercedes eCitaro: the 100 percent electric version of the urban best seller of Mercedes is based on the platform of the current diesel model. It will be launched in 2019, when the testing process will be completed. Daimler Buses announced an investment of 200 million euros between now and 2020 in the areas of connectivity, independent driving and electric traction.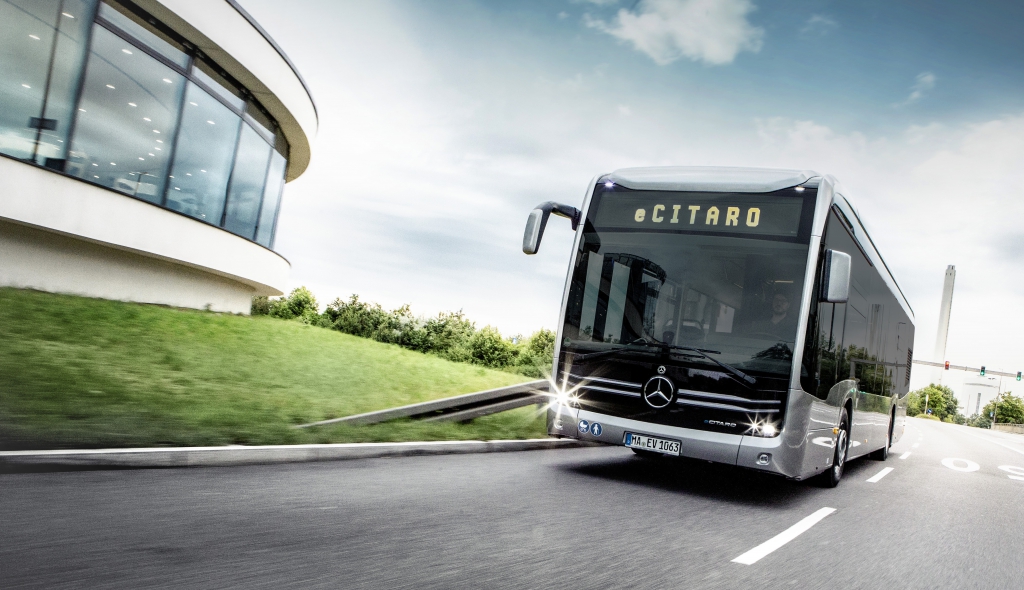 IAA 2018, Iveco Bus relies on Heuliez
Iveco's strong point is the electric bus by Heuliez Bus (same Cnh Industrial family), which in the next three years will be equipped with smart batteries made by Forsee Power. The agreement between the two companies was announced at Busworld in Courtrai and lays the foundations for a two-year job that promises to register a significant development in the electrical market.
SBY 2018, IAA 2018 awards ceremony
The Iveco Crealis 18m In-Motion-Charging trolley bus will be awarded in the Urban category of the Sustainable Bus Award 2019. Next, the mild hybrid Citaro Ü hybridric will receive the award as the most sustainable Intercity bus, while the new Volvo 9900 beats the competition in the Coach sector. The awards session will take place on September 19 at the IAA in Hanover during Housewarming, at New Mobility World, Hall 11.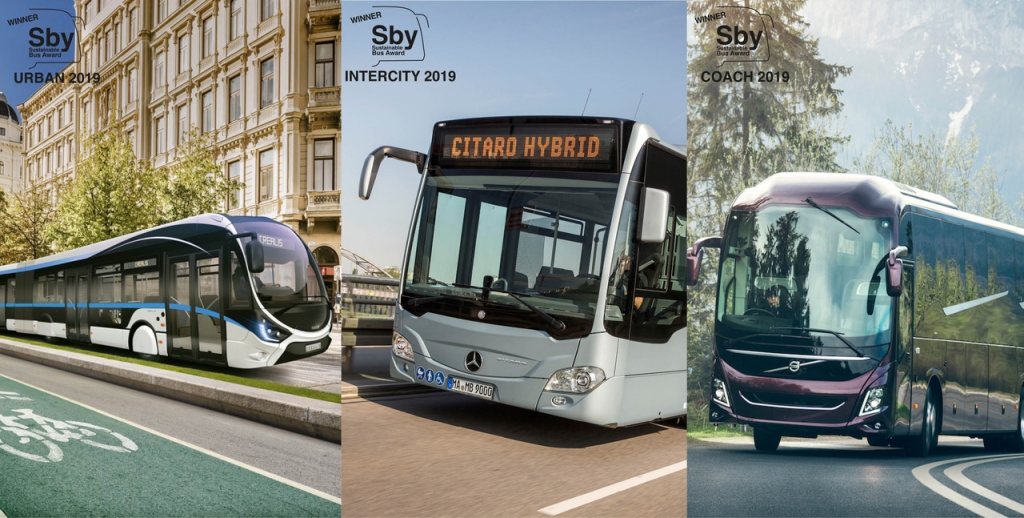 Volvo, a new coach
New 9000 Volvo range is characterized by a revolutionary design (just look at the front…), maximum safety and improved aerodynamics. There are two models: the Volvo 9900 flagship and the more versatile Volvo 9700, both of which can be customised to meet individual work requirements. As already anticipated by Autobusweb, the 9500 comes off the scene.