The electric Citymood. Industria Italiana Autobus unveils the e-bus
Industria Italiana Autobus lifts the curtain on its first zero-emission urban bus. The Citymood 12e was presented this morning in Flumeri, in the presence of Foreign Minister Luigi Di Maio. Designed and built in Italy, the 12-metre electric bus is powered by a Siemens central electric motor 'supplied' by up to 495 kWh of Nmc […]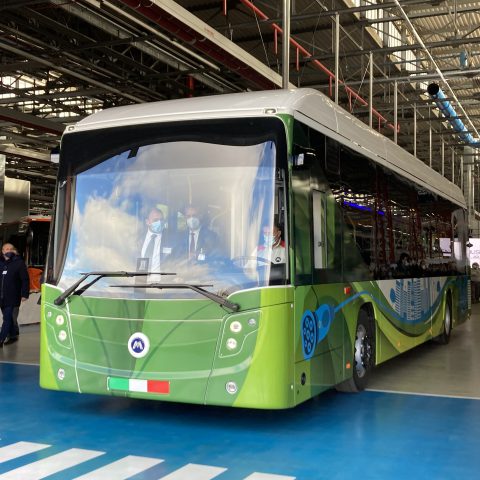 Industria Italiana Autobus lifts the curtain on its first zero-emission urban bus. The Citymood 12e was presented this morning in Flumeri, in the presence of Foreign Minister Luigi Di Maio.
Designed and built in Italy, the 12-metre electric bus is powered by a Siemens central electric motor 'supplied' by up to 495 kWh of Nmc batteries. Among the special features is the absence of mirrors and the presence, as standard, of a mirrorcam.
And 2023 could be the year of hydrogen, said Chairman and CEO Antonio Liguori: "We are studying to see what the best solution is. At the same time we are waiting for the infrastructure to be built.
Industria Italiana Autobus, the electric bus
The vehicle is accompanied by the MooVE integrated service platform to support customers in vehicle management, which "introduces a new type of relationship between manufacturer and network", stressed Paolo Saettone, after sales manager of Industria Italiana Autobus.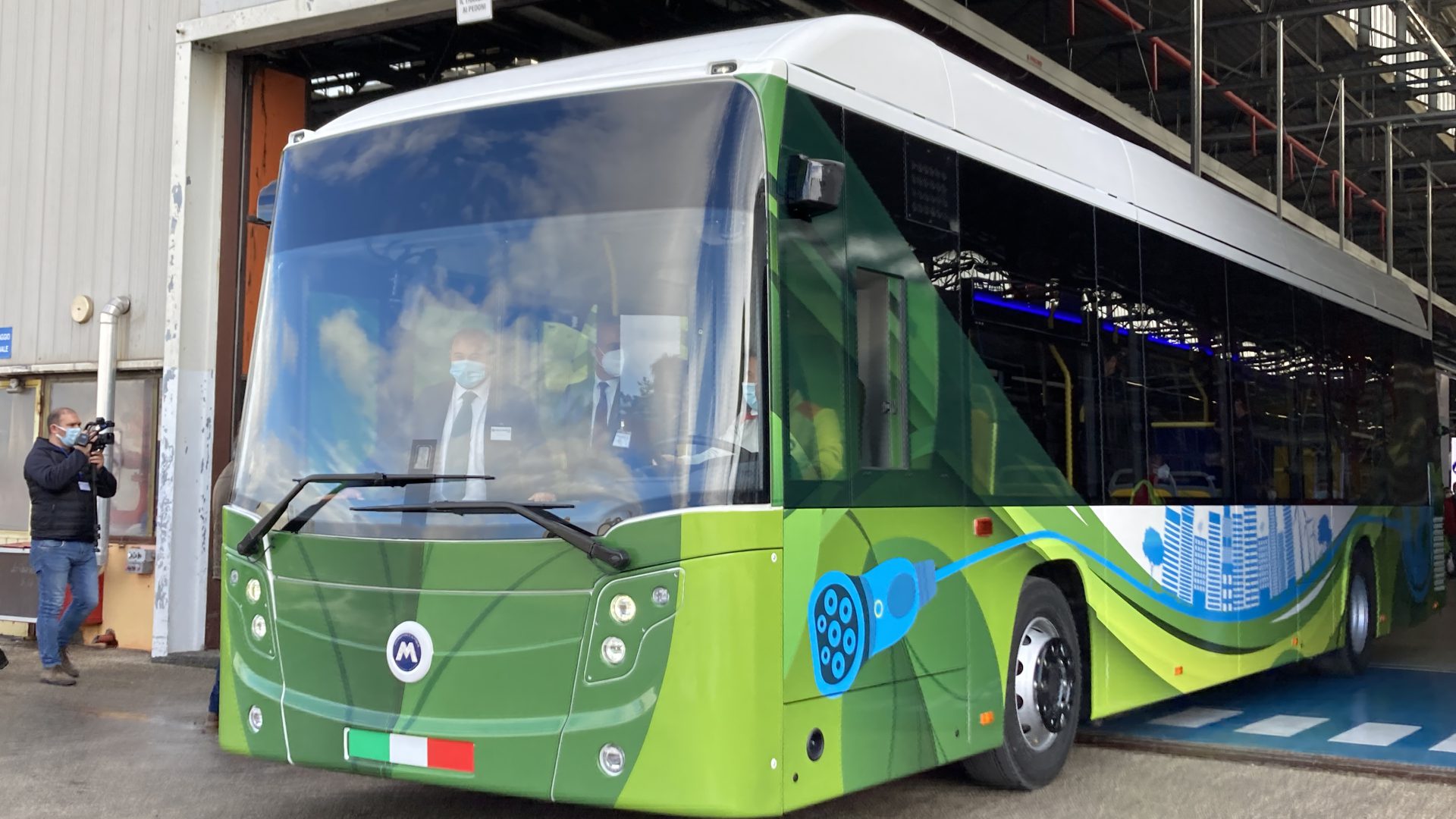 Antonio Liguori, Chairman and CEO of IIA, declared: "Industria Italiana Autobus represents a concrete example of rebirth. Two years ago, in fact, both this site and the Bologna site were abandoned industrial structures, essentially closed. Thanks to the intervention of the shareholders and the support of the state and government, which I would like to thank here on behalf of all the employees, we are now telling a very different story. Just 24 months from the rebirth, we are presenting a product that fills an industrial gap, the new Citymood 12e, giving new life and a new lease of life to a strategic automotive hub for the country. We have renewed the entire product range".
"It is with sincere enthusiasm that we present our Citymood 12e, the new Italian electric bus, entirely developed and produced in our country," highlighted CEO Giovanni De Filippis.