Irizar, e-mobility is now. New plant for electric buses (and not only…)
Irizar inaugurated on 11th of May the first European plant totally dedicated to electromobility. 18.000 square meters of gross floor area on 4 hectars plot, situated in the town of Aduna, Gipuzkoa (close to San Sebastian) is the place where Irizar is building, and will build, all its electric vehicles and parts. Irizar is the […]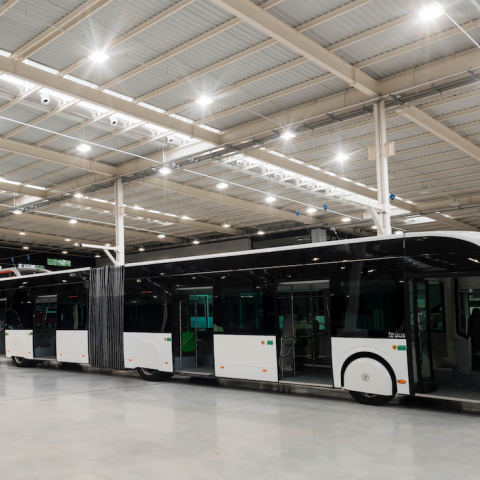 Irizar inaugurated on 11th of May the first European plant totally dedicated to electromobility. 18.000 square meters of gross floor area on 4 hectars plot, situated in the town of Aduna, Gipuzkoa (close to San Sebastian) is the place where Irizar is building, and will build, all its electric vehicles and parts. Irizar is the first manufacturer of buses to boast a plant focused on emobility and, furthermore, to build the whole electric buses, components included, in house, thanks to the different companies of the group. The inauguration of Aduna plant has also been the occasion to present to press and customers from all over the world the first truck manufacturer by Irizar: the ie truck. Electric, needless to say.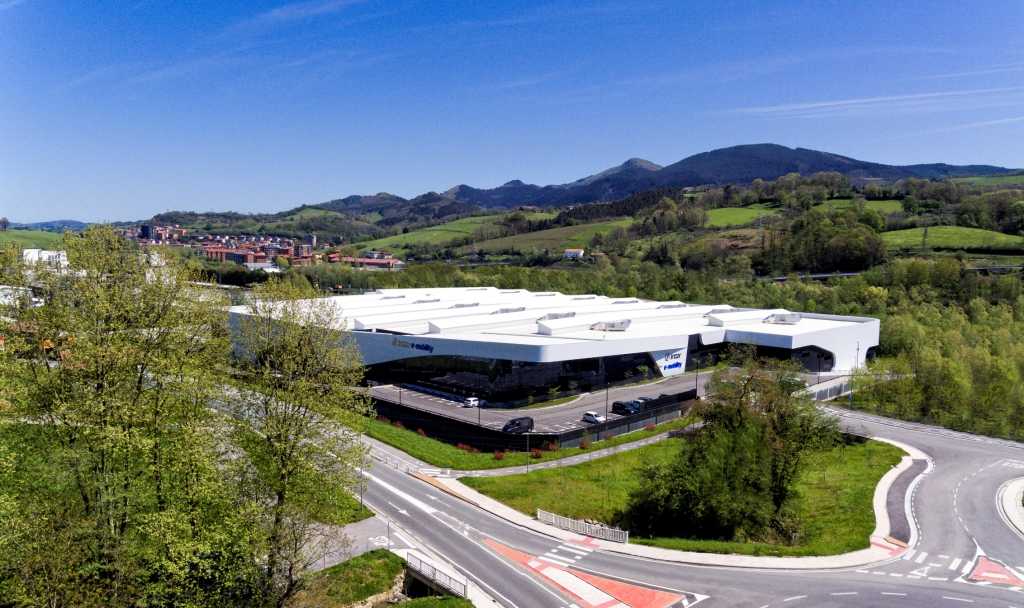 Irizar e-mobility plant is bound to grow up
Irizar's electromobility plant is the result of a 75 million euros investment. The new plant, that has its own test tracks benches, has the capacity to produce 1.000 vehicles per year. At the moment, one vehicle every two days is realized. From September, according to Irizar outlook, it'll be produced one bus per day. Up to now 150 jobs have been created, but the forecast is to reach a number between 300 and 500 in the next five years. Most of them are very young: the average age of the technicians of Irizar e-mobility is about 26.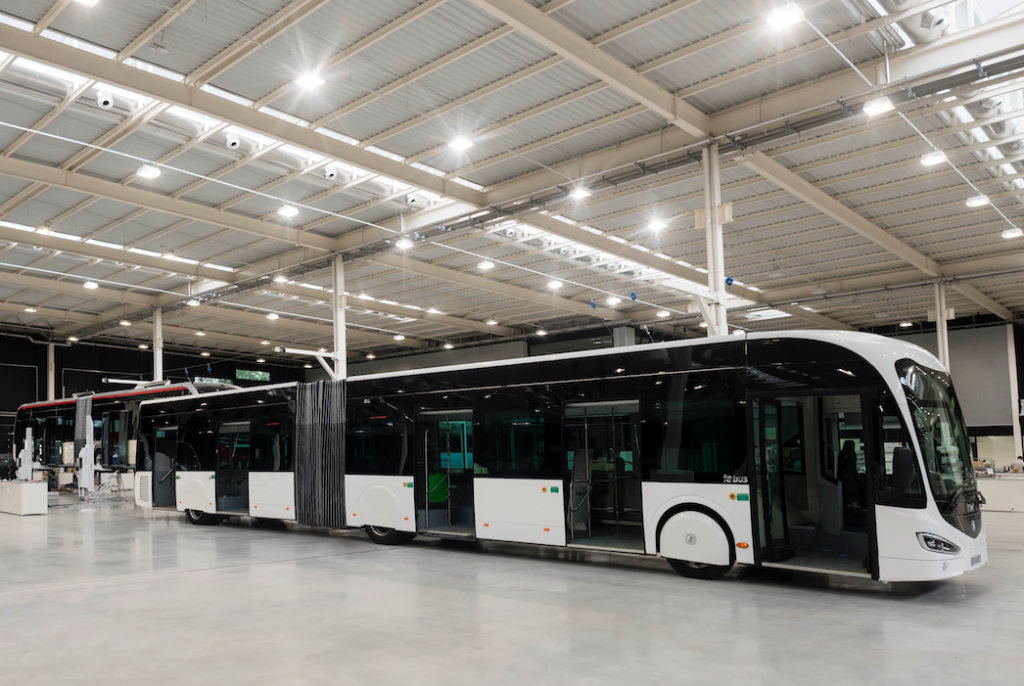 Innovative building with regard to sustainability
Not only the vehicles that are being produced, but also the plant is innovative: superflat floor without contraction joints, induction welded sheet roofing, led lighting, centralised control of building's facilities, management of rooms with touch controls. Most important with regard to sustainability: the plant includes a warehouse and domestic hot water heating system works by using the surplus steam from a company located in the adjoining plot. The plant have earned a class A energy efficiency certificate, the highest available in Europe.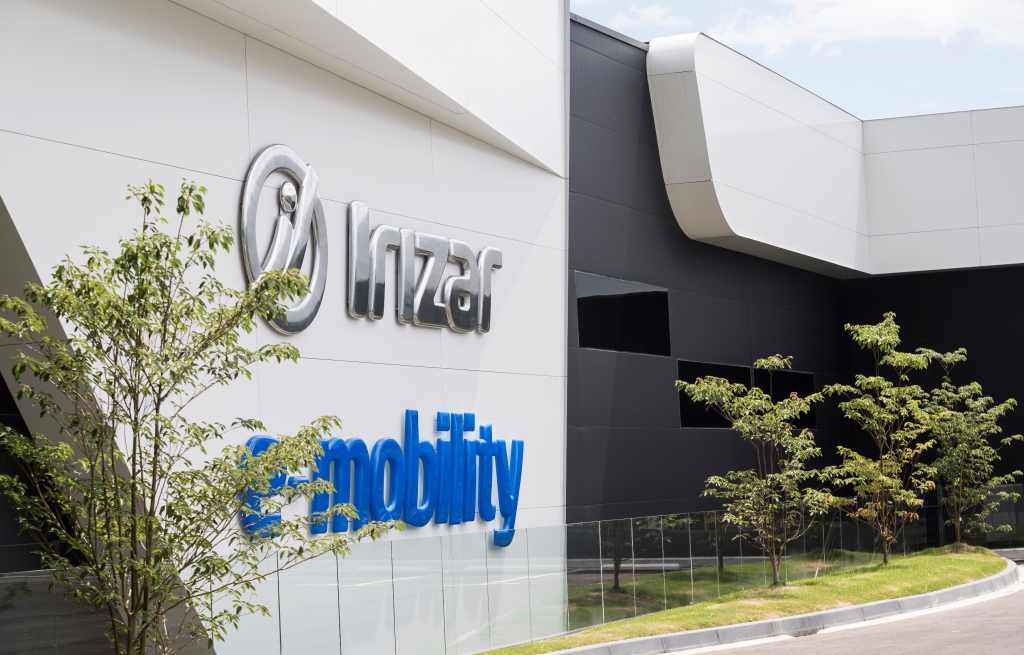 Irizar electric buses: from ie bus to ie tram
The new plant produces 10.8 and 12 meters long city buses (that have been operating in various European cities since 2014) and articulated vehicles. Irizar e-mobility's bus range currently includes two models: Irizar ie bus (with range between 200 and 220 km at an average speed of 15-17 km/h. It will soon be joined by a 10.8 and a 18 meters version) and Irizar ie tram. The last one was showcased at Busworld 2017 and will be provided in 43 units to Amiens. The new model is developed in versions from 12 up to 18 meters, with a maximum capacity of 155 people. The appearance is that of a tram. Irizar ie tram has up to 8 sliding doors and an integral low floor.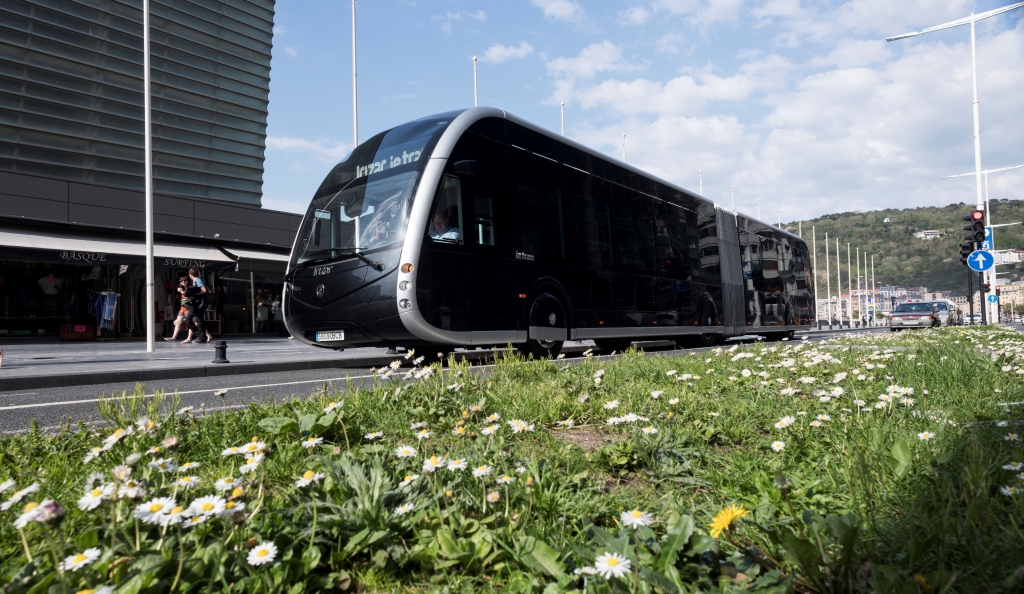 Irizar, the debut in the world of trucks
Irizar ie truck is the first non bus vehicle produced by Irizar. At the moment is just a concept. It's designed for different industrial uses in cities, and will be initially used for collecting municipal waste, allowing an improvement of quality of life thanks to the silent behavior. On 11th May Irizar presented the 6×2 version, with electric motor and lithium ion batteries. For more exhaustive applications, the vehicle will be equipped with a Cng range extender, in order to be used also for interurban operations. The vehicle lenght will be around 8 meters, with a carrying capacity of around 18 tons. The cab is accessible via a single step, a choice that provides safe movements for the driver.