Iveco Bus to start battery production in Turin next week (and launches cooperation with Via)
From next week Iveco Bus (through sister company FPT and partner Microvast) will start producing bus batteries in Turin, while from April 2023 next-generation bus production will begin at a new plant in Foggia, Italy. The announcement was made this morning at the Next Mobility Exhibition, as reported on Italian trade media Autobusweb. Also at […]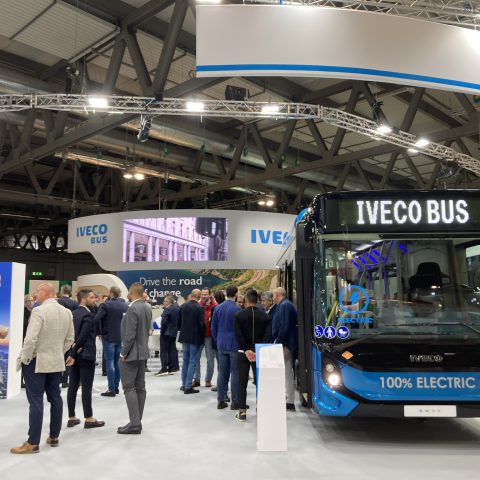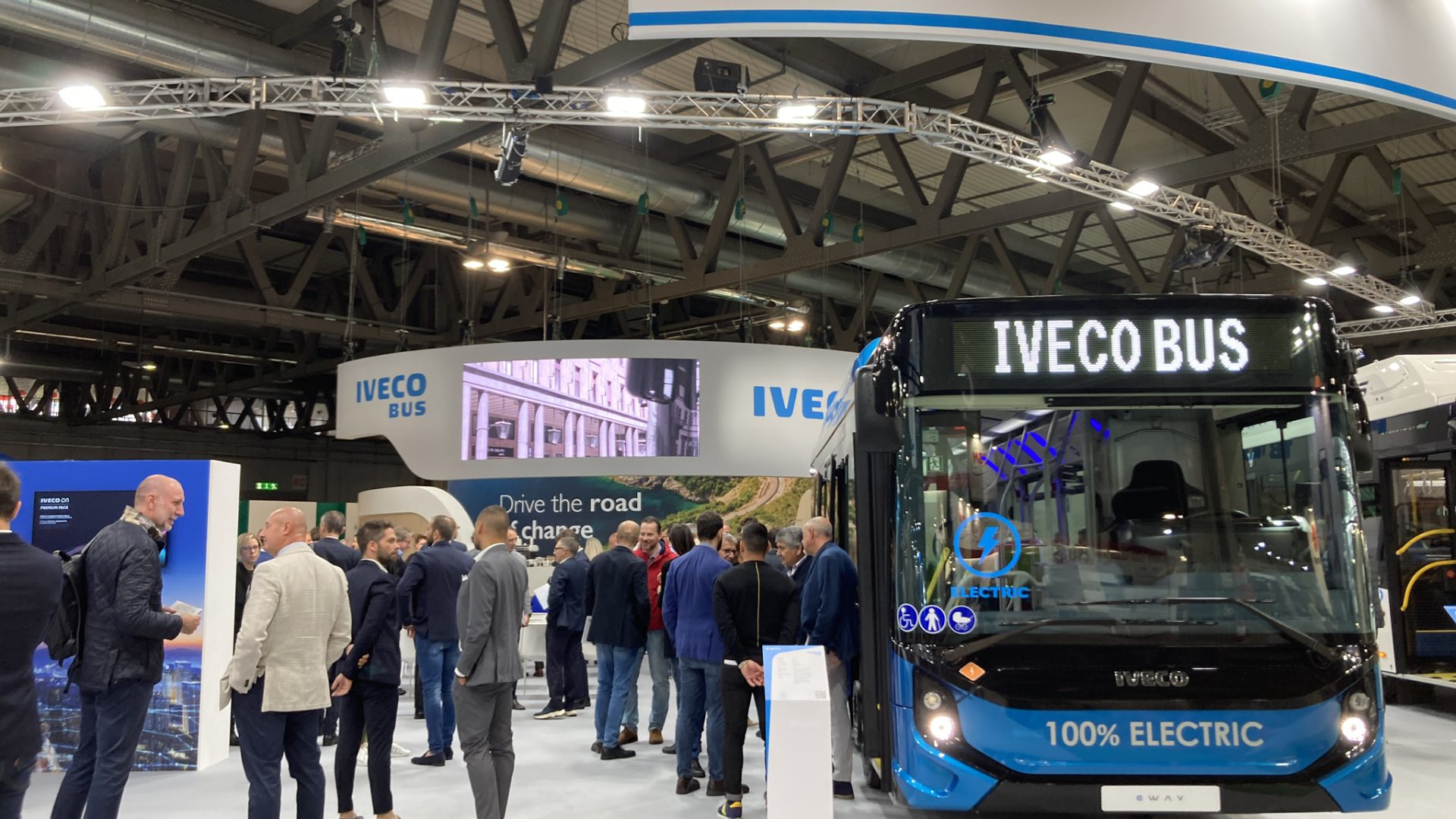 From next week Iveco Bus (through sister company FPT and partner Microvast) will start producing bus batteries in Turin, while from April 2023 next-generation bus production will begin at a new plant in Foggia, Italy. The announcement was made this morning at the Next Mobility Exhibition, as reported on Italian trade media Autobusweb.
Also at NME, the manufacturer has launched collaboration with Via to introduce future of technology-enabled transit solutions.
Iveco Bus with Via: towards development of on-demand transport
The first outcome of this partnership is "an exclusive value proposition that will become firstly available firstly to eco Bus customers in Italy as early as 2023, when they will be able to purchase Via's software for on-demand transport through the Iveco Bus dealer network at special conditions".
Tech company Via has just launched, in mid September, on-demand public transport offering BVG Muva in Berlin.
Today's announcement follows the signing of a Memorandum of Understanding (MoU), disclosed last July by Iveco Bus and Via during the Beyond Iveco Group Days event, to explore possible future collaborations in the development of tailored on-demand public transportation solutions and associated digital services for buses.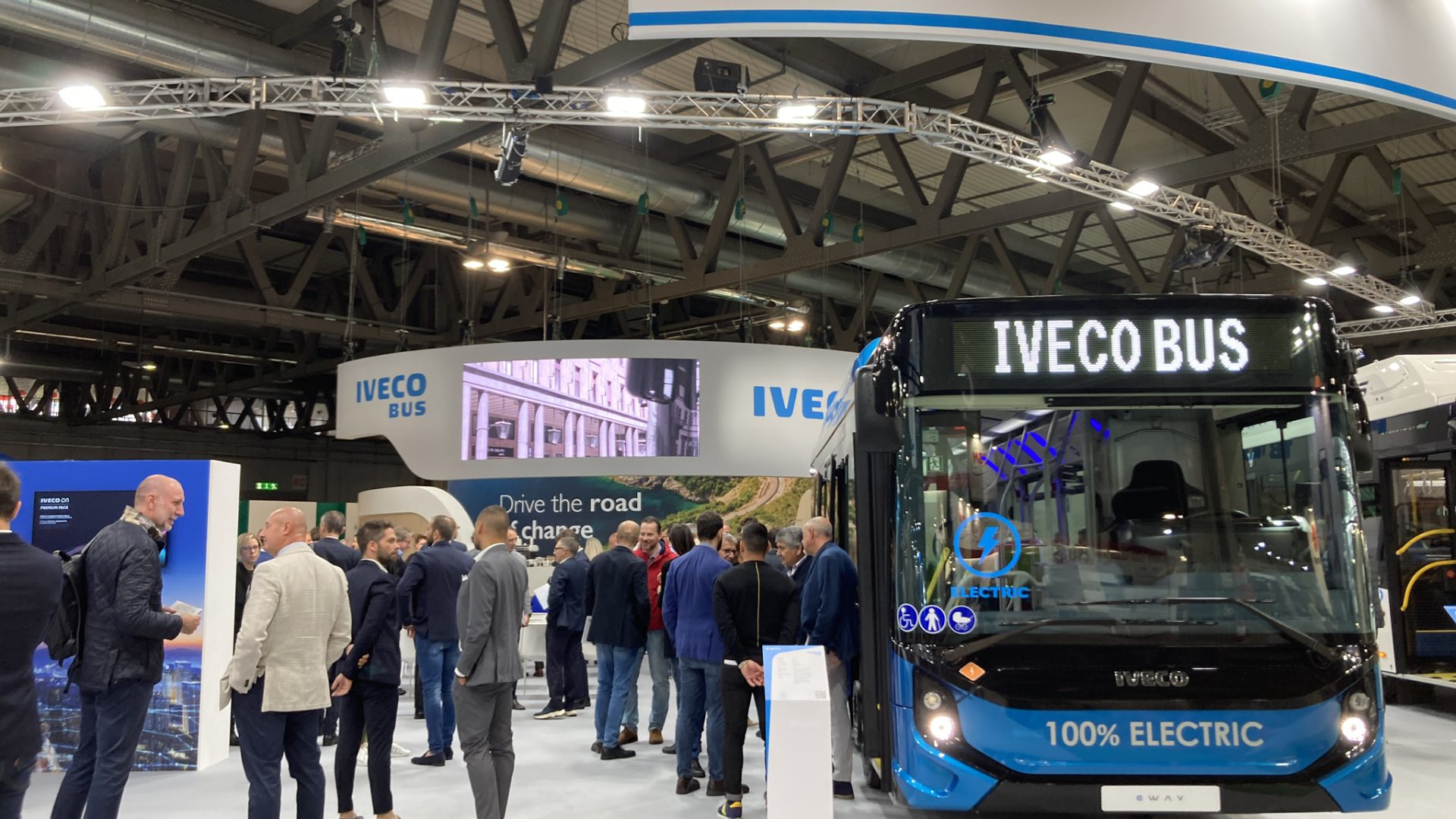 The signature of the MoU "was a first step for the two companies that share the common view that the mobility ecosystem is evolving towards a highly digitalized and integrated multimodal system, and that on-demand transport has proven to be efficient in delivering results", Iveco Bus stresses. Discussions between the two companies will go on to explore the possibility of developing easy-to-deploy solutions for Public Transport Authorities and Public Transport Operators – from demand-responsive transportation to autonomous public transport, powered by alternative energies.
Marco Franza, Head of Customer Service Global at Iveco Bus explains "Iveco Bus and Via are working together to accelerate and support the introduction of innovative transport solutions in the market. To this end, we aim to facilitate the adoption of on-demand mobility technology, to make it easier and more convenient for public transport authorities and operators."