Iveco Bus's Crossway at the challenge of the Arctic Circle
A new frontier for the Iveco Bus Crossway: operating within the Arctic Circle in Norway, for Connect Bus Norge AS. The Norwegian operator took delivery of the first 13 Crossway Low Entry last October, with two more units to be delivered in April 2024. Iveco Bus Class IIs will enter service in Alta, the 14th […]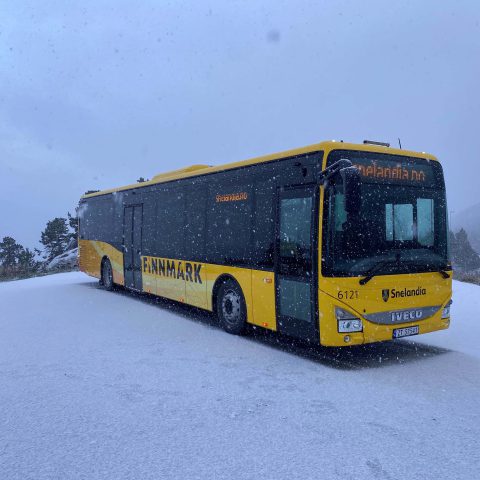 A new frontier for the Iveco Bus Crossway: operating within the Arctic Circle in Norway, for Connect Bus Norge AS.
The Norwegian operator took delivery of the first 13 Crossway Low Entry last October, with two more units to be delivered in April 2024. Iveco Bus Class IIs will enter service in Alta, the 14th northernmost city in the world (latitude 69 degrees 58 minutes north), 400 km inside the Arctic Circle.
The 13-meter Crossway LE chosen by Connect Bus Norge AS – for traffic missions and school services – are equipped with a 320-hp engine that complies with HVO (hydrogenated vegetable oils) regulations; they can also accommodate up to 47 seated and 26 standing passengers, plus – of course – the driver.
Delivery of the vehicles was supported by local dealer Team Verksted. To date, about 1,000 units of the Crossway are already in service on the roads of the Scandinavian country.