Karsan launches e-ATA Hydrogen in Hannover
Karsan started its hydrogen era at the IAA Transportation in Hannover, Germany, adding the fuel cell bus model Karsan e-ATA Hydrogen to its range of electric and autonomous products. The launch was announced last week. Equipped with an overhead 1,560-liter lightweight composite hydrogen tank, the e-ATA Hydrogen easily covers over 500 km of range under […]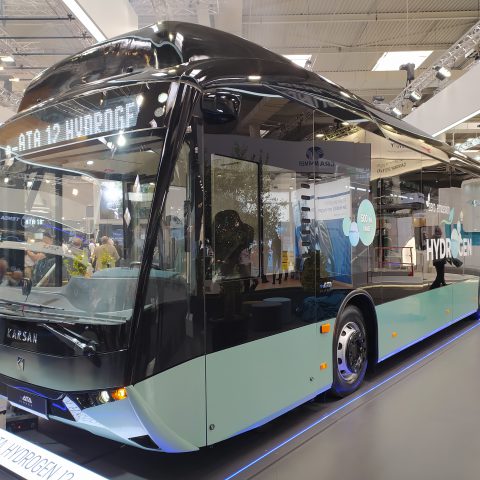 Karsan started its hydrogen era at the IAA Transportation in Hannover, Germany, adding the fuel cell bus model Karsan e-ATA Hydrogen to its range of electric and autonomous products. The launch was announced last week.
Equipped with an overhead 1,560-liter lightweight composite hydrogen tank, the e-ATA Hydrogen easily covers over 500 km of range under real conditions of use, that is, when the vehicle is full of passengers and travels on stop-and-go line routes, Karsan says. The bus can readily carry over 95 passengers depending on the maximum permissible loaded weight and preferred optional features, also offers the best passenger capacity in its class.
Hydrogen fuel cell electric vehicles will grow in the public transportation market in the coming years. We estimate that by 2030, hydrogen vehicles will dominate 15% of the market and surpass 2,000 vehicles per year. As Karsan, we aim to rapidly enter this market and pioneer the hydrogen transformation in urban transportation.

Karsan CEO Okan Baş
In addition to the IAA Transportation Fair in Hanover, Karsan is attending also in the InnoTrans Fair in Berlin on September 20-23.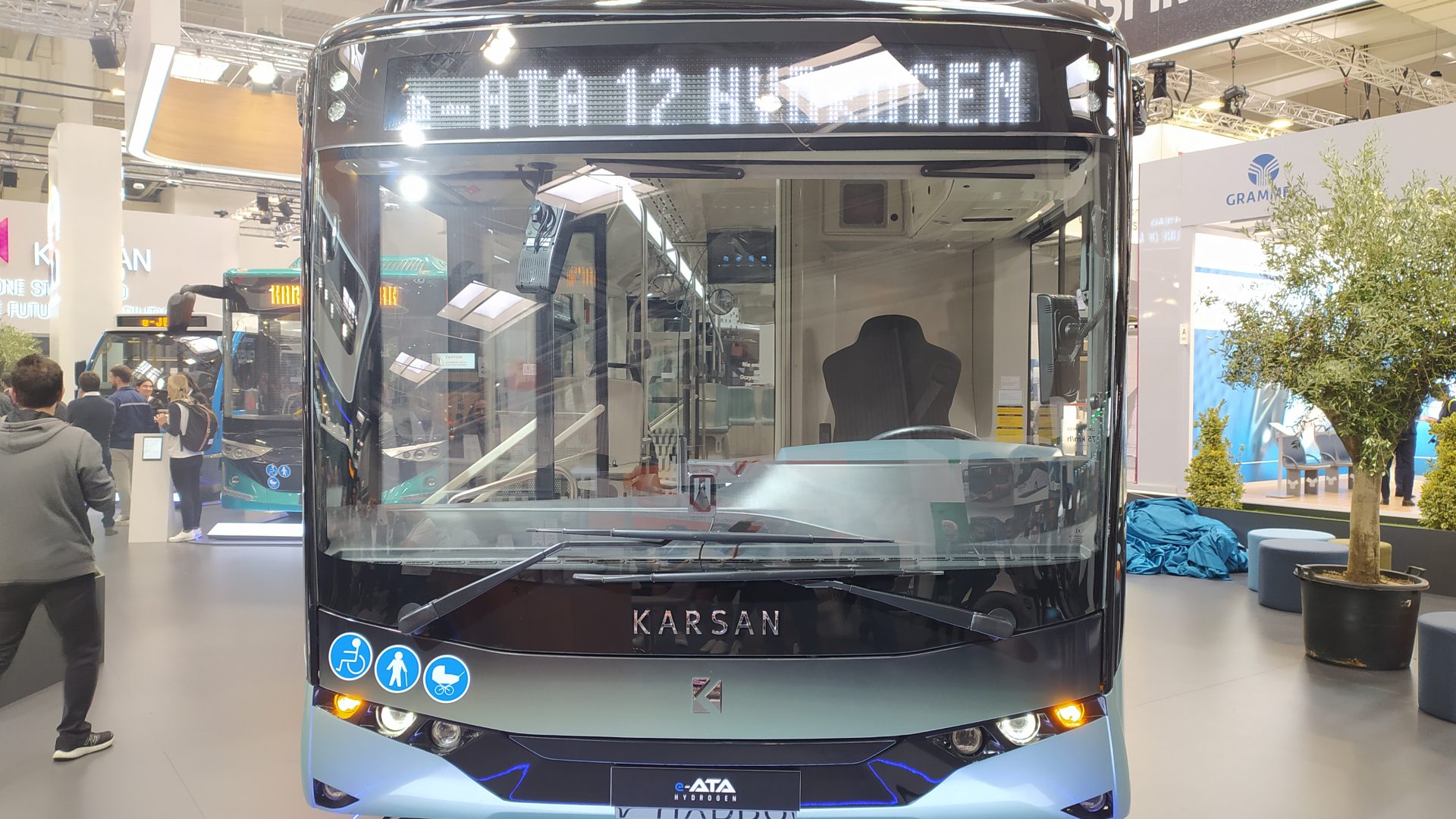 Karsan e-ATA Hydrogen launched at IAA
Karsan presented its brand new model to the world on September 19 at the IAA Transportation Fair.
Karsan e-ATA Hydrogen uses a 70 kW fuel cell. In addition, the 30 kWh capacity LTO battery is positioned as an auxiliary power source in the vehicle, feeds more power to the electric motor in difficult road conditions and offers additional range for emergencies. e-ATA Hydrogen can easily generate 250 kW of power and 22,000 Nm of torque with the ZF electric portal axle, which is also used in the latest members of the electric product range, e-ATA 10-12-18. The 12-meter e-ATA HYDROGEN, which can be fueled up with hydrogen in less than 7 minutes, can serve all day without any refills.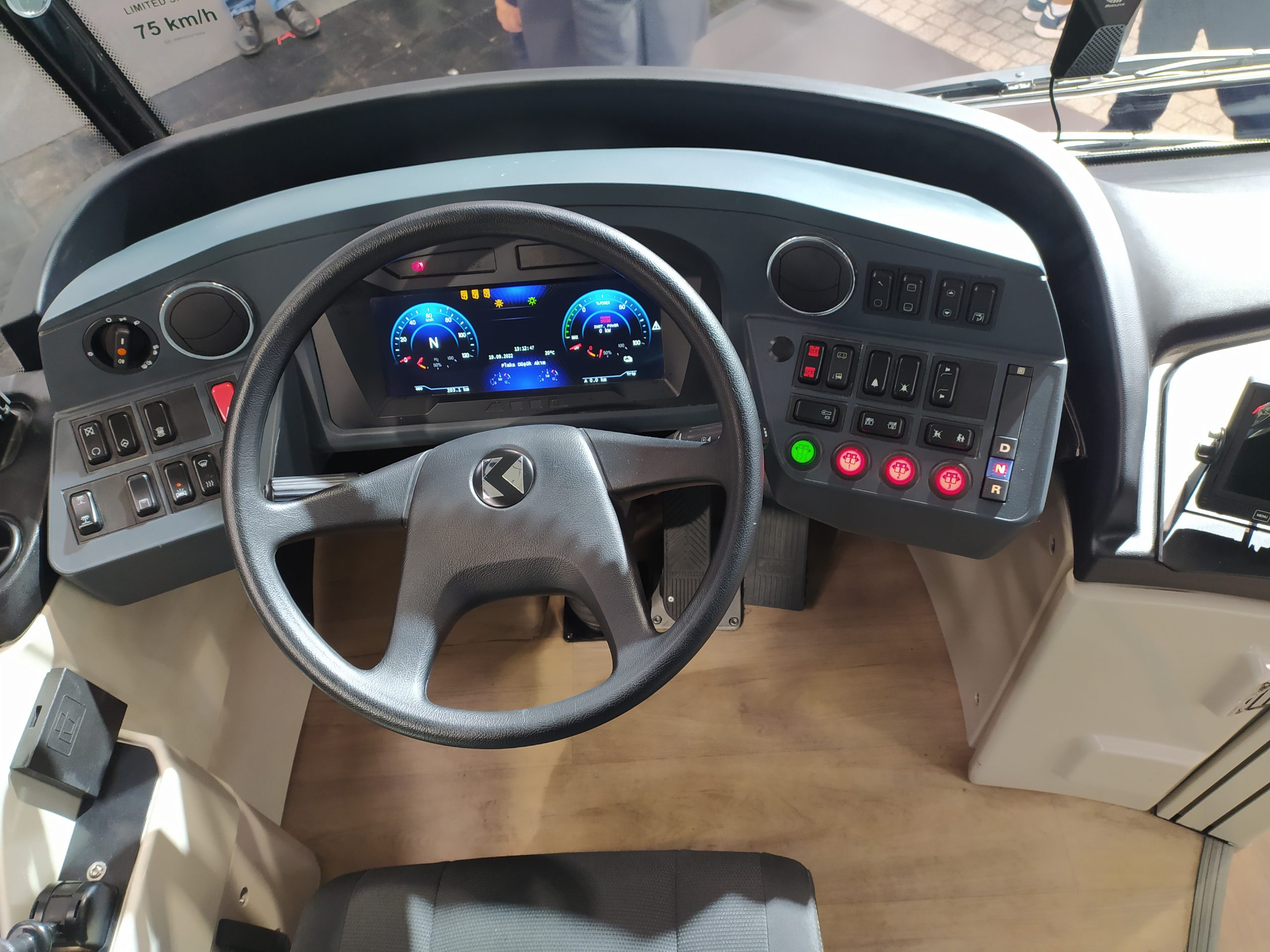 Karsan e-ATA Hydrogen: 500 km and 95 passengers
The 12-meter e-ATA Hydrogen has a 100% zero-emission air conditioning system with its environmentally friendly carbon dioxide AC. In addition, advanced driver assistance systems such as mirror camera technology, front collision warning, lane keeping assist, blind spot monitoring, speed limit indicator detection and other technological features can be included as options in e-ATA Hydrogen.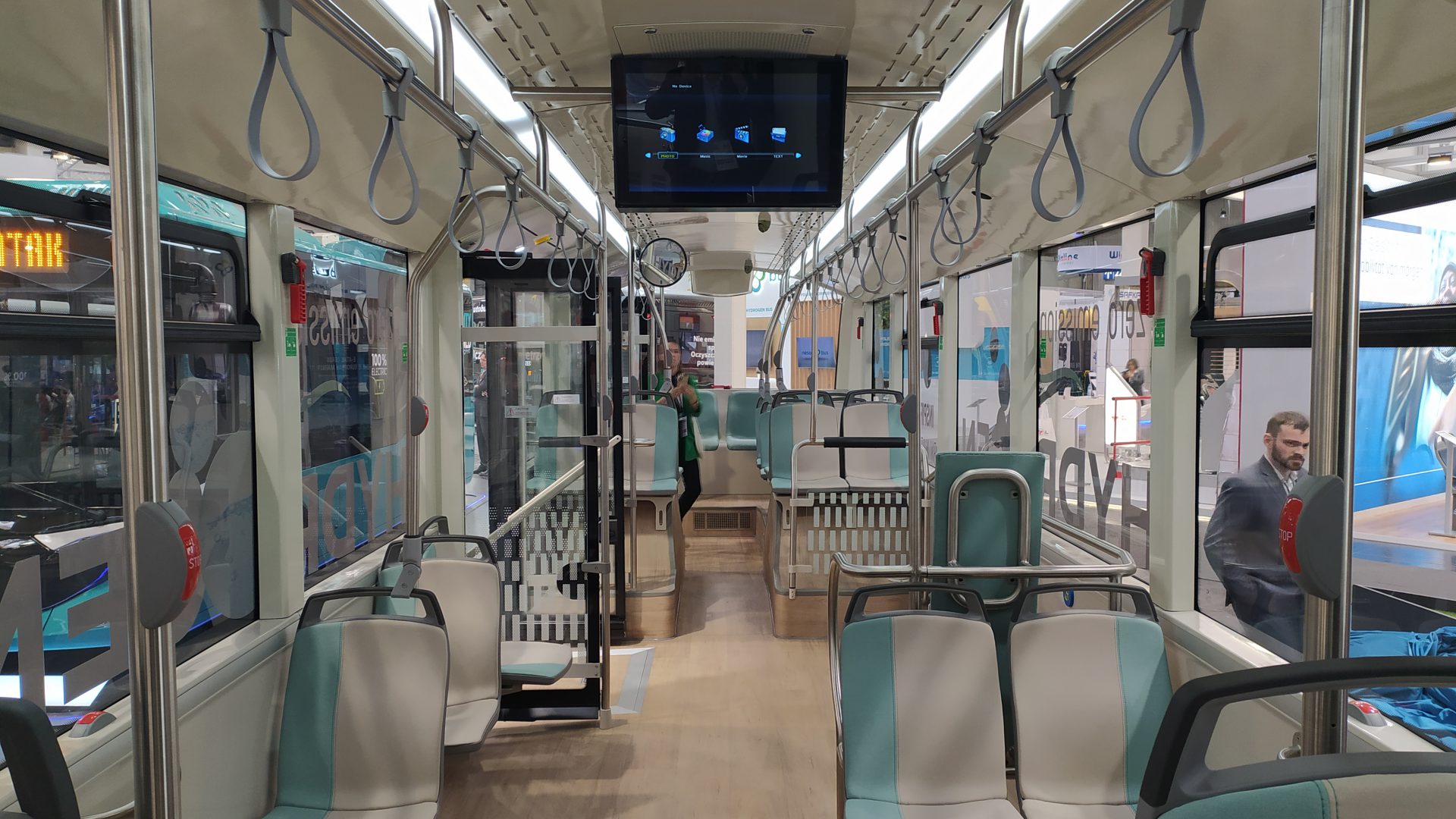 Commenting on the global launch, Karsan CEO Okan Baş said, "With more than 400 electric vehicles, we are on the roads all over Europe, especially in France, Romania, Portugal and Germany. And in the near future, we will grow even more in both European and North American markets with our Karsan electric vehicles". He adds: "Hydrogen fuel cell vehicles are yet a very new technology in public transportation. Currently in Europe, only 2 percent of the city bus market has adopted hydrogen technology. But just like battery electric vehicles for a sustainable future, hydrogen fuel cell electric vehicles will grow in the public transportation market in the coming years. We estimate that by 2030, hydrogen vehicles will dominate 15% of the market and surpass 2,000 vehicles per year. As Karsan, we aim to rapidly enter this market and pioneer the hydrogen transformation in urban transportation."