Keolis launches 246 e-buses in operation in the Netherlands
Yesterday, 13 December 2020, Keolis began operating 246 fully electric buses in the Netherland's eastern provinces of Gelderland and Overijssel (IJssel-Vecht region). This deployment is set to cut around 16,000 tonnes of CO2 from Keolis' environmental footprint per year, the operator points out. The zero-emission bus network is equipped with 177 charging stations, and 750 […]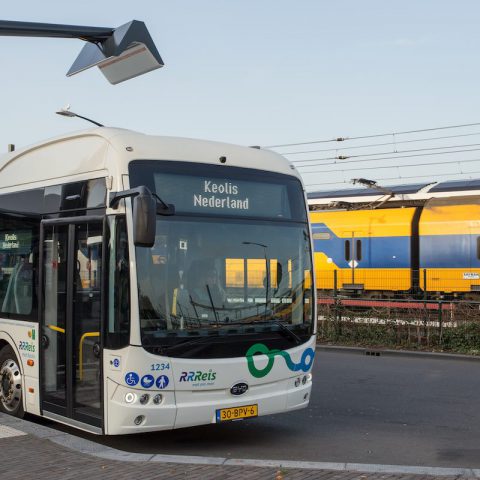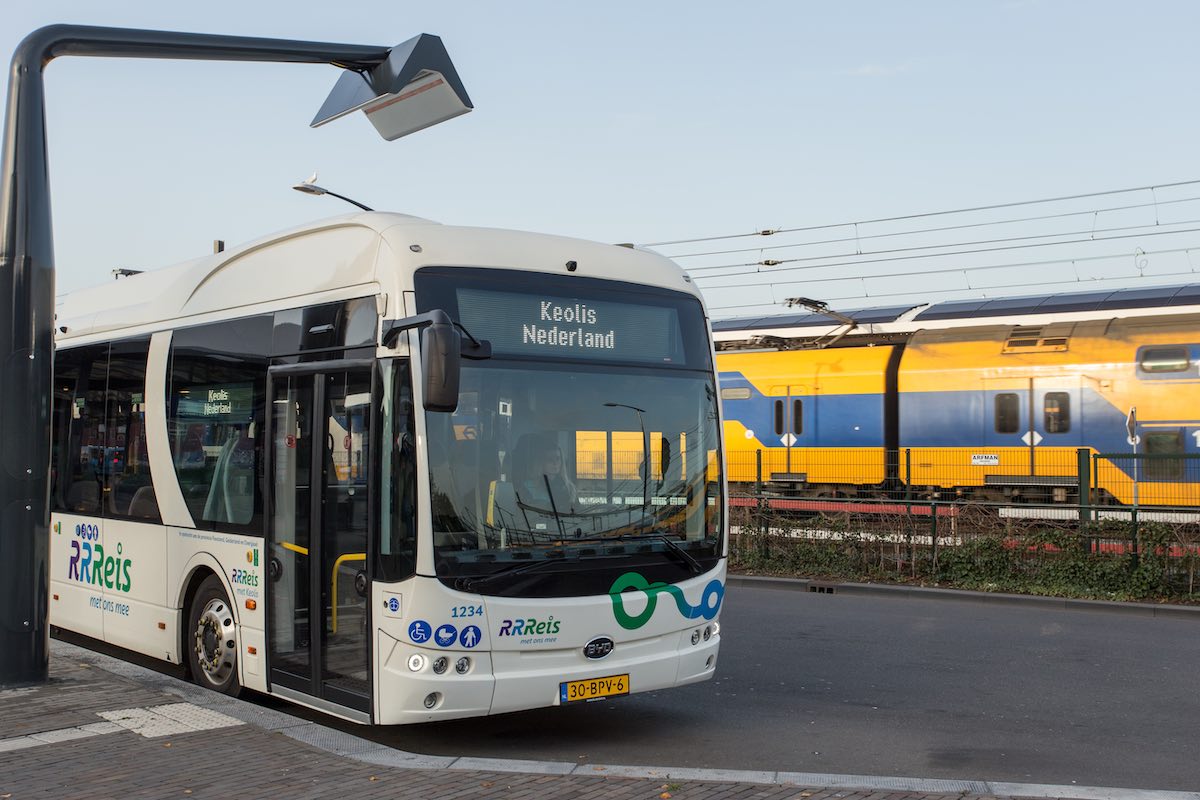 Yesterday, 13 December 2020, Keolis began operating 246 fully electric buses in the Netherland's eastern provinces of Gelderland and Overijssel (IJssel-Vecht region). This deployment is set to cut around 16,000 tonnes of CO2 from Keolis' environmental footprint per year, the operator points out.
The zero-emission bus network is equipped with 177 charging stations, and 750 drivers have been trained to operate the new e-buses. A few weeks ago the French public transport company has launched a full fossil-free bus fleet in Bergen, Norway.
Keolis e-bus fleet in Gelderland and Overijssel
An initial 246 BYD low-floor eBuses – part of a total order for 259 vehicles – are now with Keolis Nederland and have entered service on 13th December on routes in Zwolle, Apeldoorn, Ede, Dedemsvaart, Vaassen, Harderwijk, and Deventer in the country's IJssel-Vecht region. The remaining vehicles are scheduled for delivery and start of operation in Spring, 2021.
The new e-bus network has 120 lines and 50 stations, connecting 180 villages and four medium- sized cities with a total population of 3.1 million. Made by BYD, the 12-metre long vehicles (106 units) can carry 39 seated and 40 standing passengers, while the 13-metre version has capacity for 41 seated and 14 standing passengers.
Replacing the existing diesel fleet, these e-buses are forecast to reduce emissions by 15,755 tonnes of CO2, 5.31 tonnes of nitrogen and 133 kilos of fine particulates over their 25 million kilometre total annual runs. They will also lower noise pollution: an electric-powered bus runs at less than 70 dB, versus 85 dB for diesel, according to Keolis' calculations.
750 drivers trained for e-bus operations
In recent months, over 800 employees have been trained to operate the e-bus network – 750 as drivers and 50 in planning, logistics, maintenance, HR, marketing and other staff positions. Meanwhile, some bus stations and depots have been upgraded to include 27 pantographs and more than 150 charging stations have been installed at seven bus depots for overnight charging, with a full charge taking 1.5 hours.
Dutch telematics company ViriCiti said it was chosen to monitor all 246 buses, and it'll be providing Keolis Nederland with data to monitor and optimize the performance of these electric buses. With these new buses, ViriCiti makes public it now monitors 72.6% of all electric buses in the Netherlands.
Bernard Tabary, CEO International, Keolis Group said: "We are very pleased to launch such a large number of electric buses in one go which will deliver benefits for both the environment and quality of life for people in these provinces. We are proud to do our part in the wake of the Covid-19 pandemic by helping the two transport authorities rebuild passenger trust and reach their green goals with this safe, comfortable new fleet."