132 buses in Bergen now run on electricity or renewable energy
In Bergen (Norway) Keolis has launched a new large 100% fossil-free bus network. The city's fleet of 138 bus, including 102 electric vehicles, now runs on 100% renewable energy. Keolis currently operates 3,800 sustainable buses worldwide, the company outlines. Keolis is operating a full fossil-free bus fleet in Bergen In June 2019, Skyss awarded Keolis a […]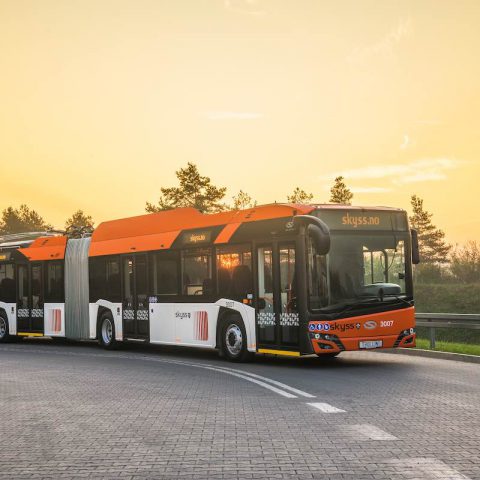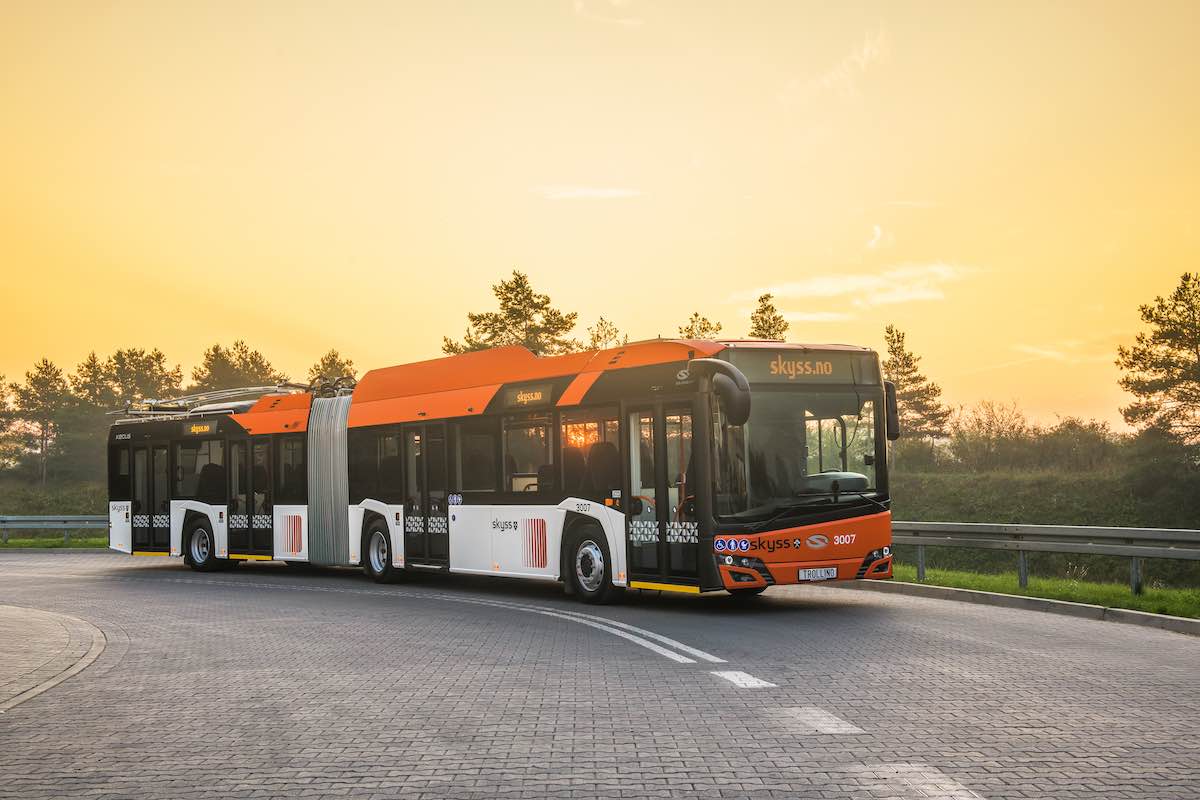 In Bergen (Norway) Keolis has launched a new large 100% fossil-free bus network. The city's fleet of 138 bus, including 102 electric vehicles, now runs on 100% renewable energy. Keolis currently operates 3,800 sustainable buses worldwide, the company outlines.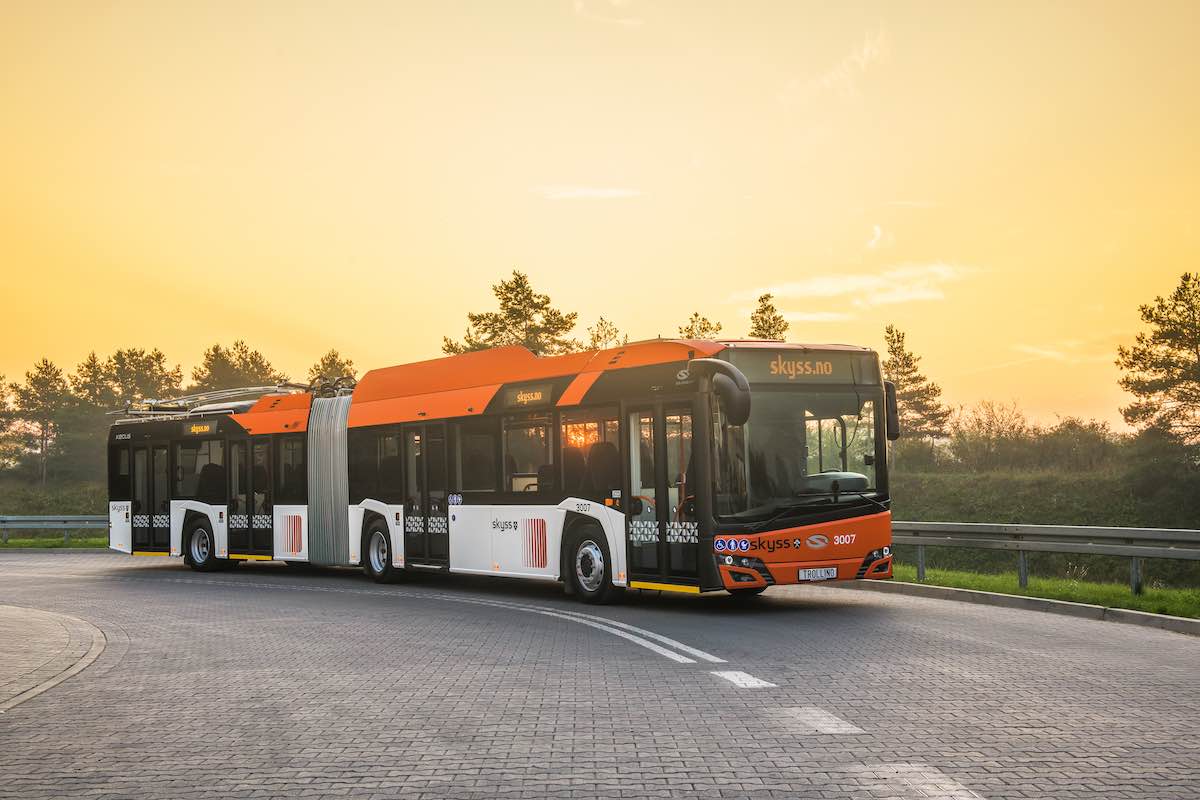 Keolis is operating a full fossil-free bus fleet in Bergen
In June 2019, Skyss awarded Keolis a 10-year contract worth over 400 million euros to operate and maintain 138 green vehicles. The network features 27 lines and services, among others, the Bergen light rail network, a hospital and a train station.
After 18 months of preparation, Bergen's 100% fossil-free bus fleet began commercial service on December 1, 2020, with a launch ceremony attended by Mrs. Målfrid Vik Sønstabø, CEO of Skyss, Bergen's public transport authority; Mr Jon Askeland, Mayor of surrounding Vestland County; and Gry Miriam Olsen, CEO of Keolis Norge.
Yutong, Solaris and Volvo buses in Bergen
The fleet of Bergen now features 102 all-electric Yutong buses (88 x 12 metre buses and 14 x 15 metre buses), 10 Solaris trolleybuses, and 26 Volvo HVO2 buses. The vehicles are expected to run a total of 5.7 million kilometres a year, reducing CO2 emissions by around 85% over the life of the contract and making quality of life even better for Bergen's nearly 300,000 inhabitants, Keolis points out. Replacing a diesel bus with an electric vehicle saves some 50 tonnes of CO2 a year, according to the group's calculations.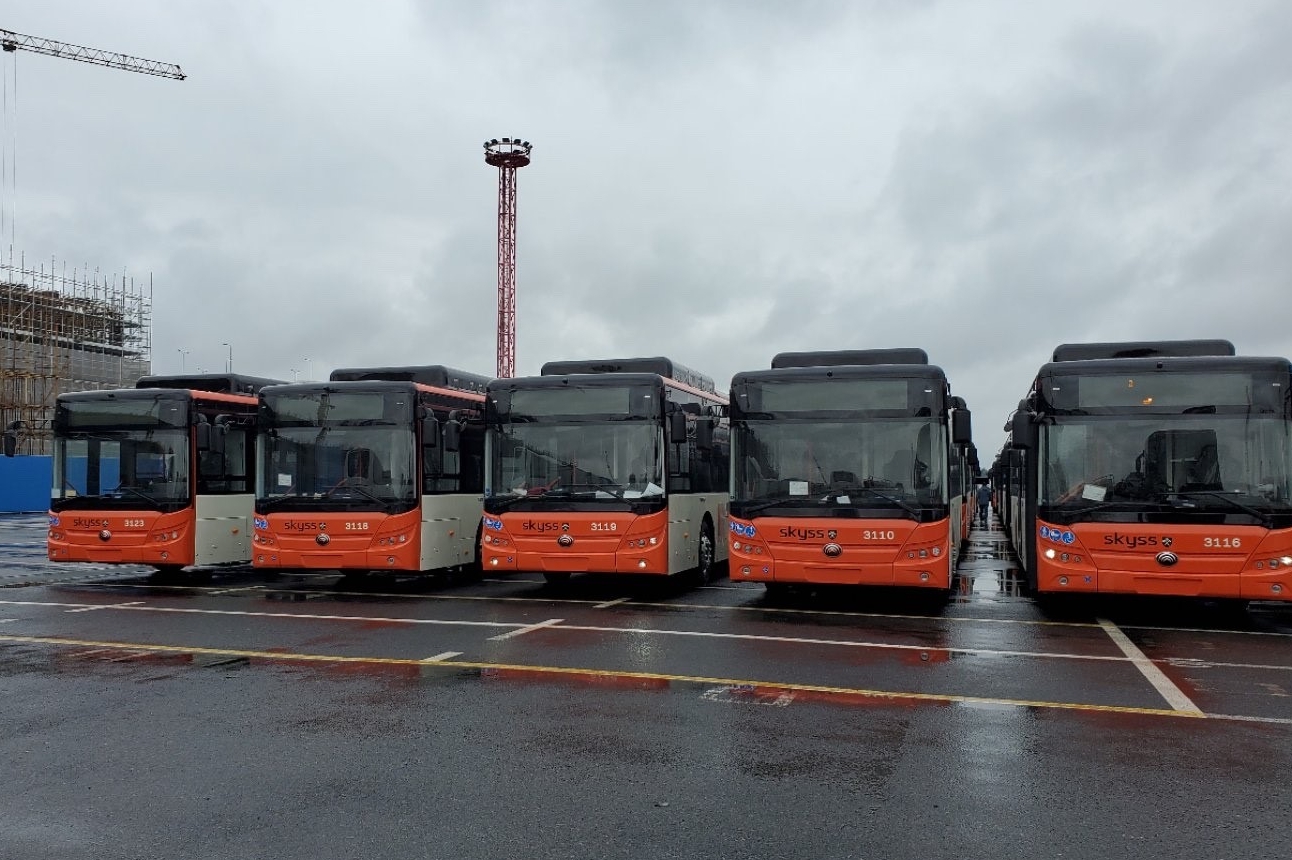 Bergen, a dedicate depot for electric buses
Prior to launch, a new management team was appointed, and 285 full-time drivers were transferred from the incumbent operator or recruited externally. All successfully completed their training on the new buses. Meanwhile, Bergen's Mannsverk bus depot was upgraded and outfitted with recharging infrastructure able to charge up to 91 buses simultaneously. Overnight charging takes 5-6 hours, and enables the buses to run for 7-10 hours, depending on operating conditions.
Bernard Tabary, CEO International, Keolis Group said: "We are delighted with our partnership with Skyss, and pleased that Keolis is able to help make sustainable infrastructure and sustainable communities a reality for the people of Bergen. Working with the PTA, we will focus on rebuilding passenger trust in the wake of the pandemic, and welcoming people back for safe, comfortable, green journeys aboard this brand-new fleet."