1,000 open positions for drivers and maintainers worldwide: Keolis launches a recruiting campaign
Keolis is launching a recruiting campaign in France in order to fill 1,000 open positions worldwide. Focus on drivers and maintainers. The campaign will last until end of 2022. "These jobs are open to all candidates, both junior and experienced, with or without qualifications. They are also open to people in the process of retraining, and […]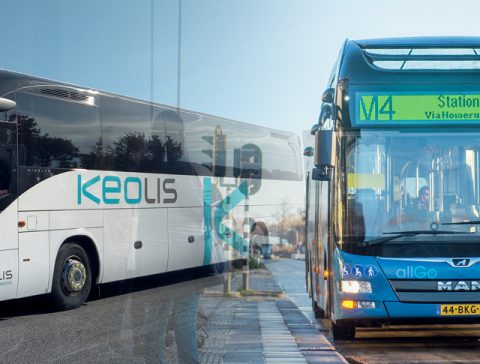 Keolis is launching a recruiting campaign in France in order to fill 1,000 open positions worldwide. Focus on drivers and maintainers. The campaign will last until end of 2022.
"These jobs are open to all candidates, both junior and experienced, with or without qualifications. They are also open to people in the process of retraining, and include appropriate training programmes, so that the applicants can acquire the technical and behavioural skills they need for them" Keolis stresses.
Keolis: 1,000 open positions
Focusing on drivers, this new campaign is an extension of numerous other recruitment actions carried out by Keolis, such as the opening, at the beginning of 2021, of the Group's Apprenticeship Training Centre (CFA), called Campus Mobilités. This CFA is open to young people between the ages of 18 and 29 interested in becoming a bus and coach driver in one of the transport networks operated by Keolis in France. Since its opening, a dozen classes of apprentices have graduated. By the end of 2022, over 250 apprentices will have been recruited.
A major employer in numerous regions, Keolis has entered into partnerships with a number of employment and insertion bodies during this campaign (including Pôle Emploi, the retraining agency of La Défense – attached to the Ministry of Armed Forces, Tent organisation – guide to refugees employment – and an outplacement firm) to get support in its search for applicants who have the necessary behavioural skills and willingness to transition over to these new professions