Kiepe Electric at Busworld: 800 kW K-charger and modular platform concept eBus HPC
For the German group Kiepe Electric, Busworld Europe 2023 has been the opportunity for the world premiere for mobile High-Power Charging (mHPC) with the K-Charger, which charges electric buses with up to 800 kW in mere minutes. Another highlight was the world premiere of the Tzen4, a 24 meter double articulated battery-electric bus for the […]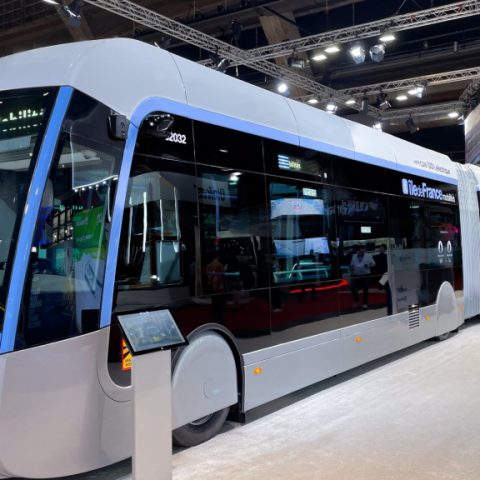 For the German group Kiepe Electric, Busworld Europe 2023 has been the opportunity for the world premiere for mobile High-Power Charging (mHPC) with the K-Charger, which charges electric buses with up to 800 kW in mere minutes. Another highlight was the world premiere of the Tzen4, a 24 meter double articulated battery-electric bus for the French transport network Ile-de-France Mobilite together with the consortium partners Van Hool and Alstom. The Tzen4 is based on the new modular platform concept eBus HPC from Kiepe Electric
Kiepe Electric Mobile High-Power Charging (mHPC) with K-Charger "opens up a completely new charging strategy for transit authorities by quickly charging battery electric buses", Kiepe states.
Kiepe Electric K-Charger news at Busworld
And adds: "Charging takes place with up to 800 kW of power in mere minutes. The K-Charger can make use of an existing power supply such as the catenary of regional and long-distance rail or the urban LRV or subway networks. Either complementing or as an alternative to overnight charging, mHPC from Kiepe Electric uses existing electric power infrastructure for charging".
The mHPC charging concept, housed in a portable, turnkey container, and is ideal for electric buses that serve sub-urban areas: buses can be supplied with energy at train stations or near train tracks via the K-Charger, the group says. The first K-Charger works at a depot in St. Gallen, Switzerland. In addition, Kiepe Electric also offers the entire charging solution as a mobile unit that uses batteries to provide charging energy.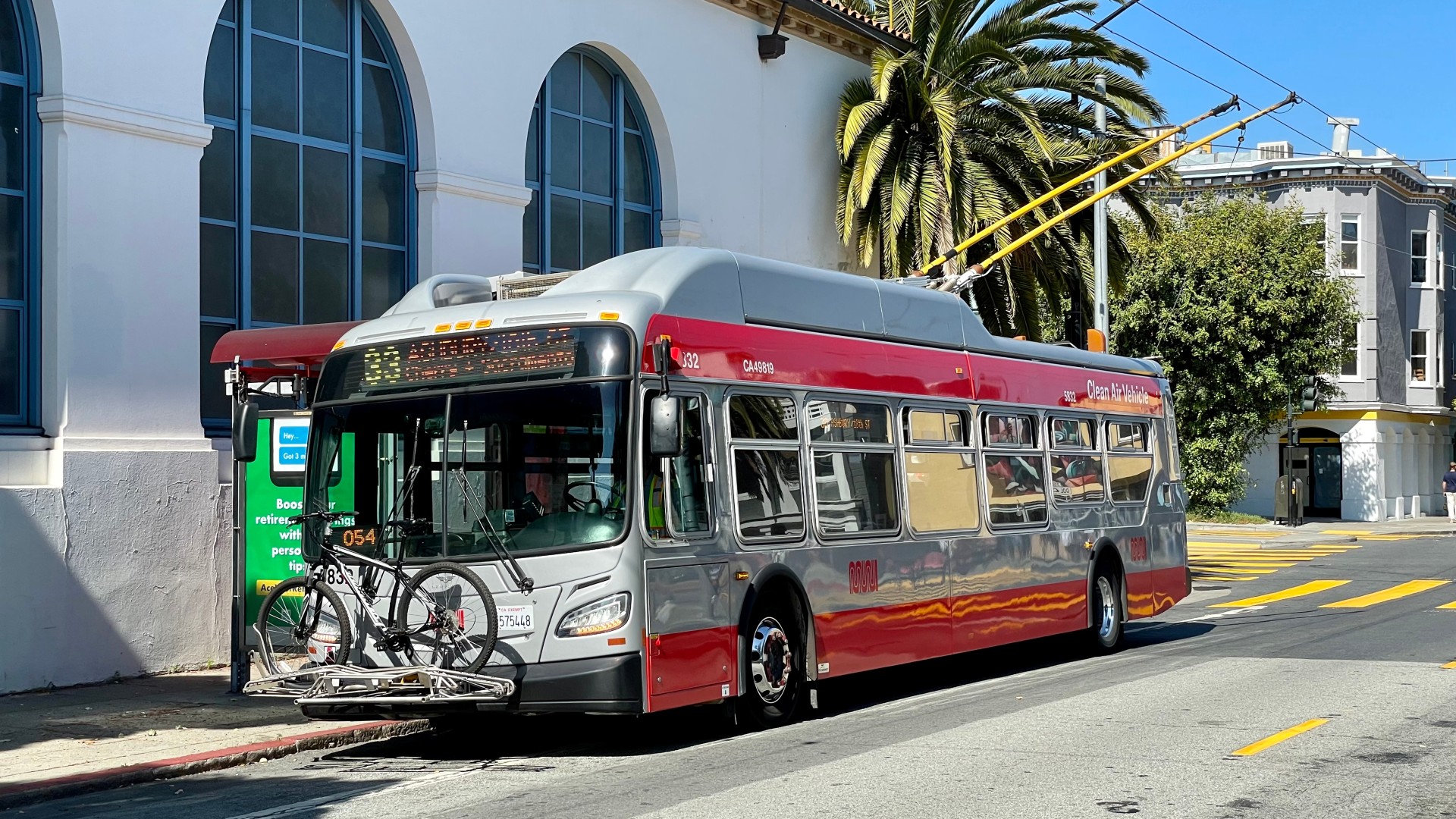 World premiere at Busworld: the innovative electric bus Tzen4 r Île-de-France Mobilités
The industries first 24 meter double-articulated electric bus was unveiled at the Busworld in Bruxelles in partnership with Van Hool. Kiepe Electric is supplying the complete traction system (motors, high-performance quick-charging batteries, traction distribution units), the on-board software for energy and traction control as well as the AI-based Smart Fleet Management (SFM) for this next generation vehicle platform. The Exqui.City bus will initially serve the new BRT (Bus Rapid Transit) line Tzen 4 in the south of Paris in 2024.
Alexander Ketterl, Managing Director of Kiepe Electric: "This project represents a groundbreaking milestone in the transformation to e-mobility. Together with our experienced consortium partners Van Hool and Alstom and with our customer Île-de-France Mobilités, we were able to design and offer one of the most modern electric buses available in the world today. Using our system expertise, we designed the entire electric system of the bus and integrated our own components for this project. This meets an important customer requirement: potential 24/7 operation with limited downtime when charging the batteries."
Kiepe Electric In Motion Charging gets a new add
Kiepe Electric is mostly known for its In Motion Charging (IMC) technology, widely adopted (a real standard) in the trolleybus segment. IMC buses charge their batteries via an overhead line while in motion and can travel 20 kilometers or more off wire. Kiepe Electric supports and advises the operator using extensive route simulations and thus ensures an optimized system of vehicle and infrastructure. The result can be a significantly simplified infrastructure and overhead line sections reduced by up to 80%. This means that suburbs can be reached without overhead lines and existing routes can be easily expanded.
In order to make switching between routes with and without overhead lines as easy, safe and quick as possible, Kiepe has developed the new Intelligent Current Collector (ICC). This new generation of current collector system can rewire both vertically and laterally, which allows the current collector poles to be rewired at any point in the overhead line network. This saves time-consuming manual rewireing. The ICC is a compact design with optimized geometry. This creates space for additional components such as traction batteries, cooling units or heat pumps on the vehicle's roof. Thanks to the simple interfaces and the plug-and-play approach, the new ICC is easy to integrate, both in new and existing vehicles.
Kiepe Electric launches also Smart Fleet Management and Traction Inverter
Smart Fleet Management (SFM) is an AI-supported energy management software for electric bus fleets. The SFM automatically learns the route information for bus routes and therefore knows or covers the necessary electricity charging requirements at the recharging stations or on the overhead line, the group explains. This effectively reduces "range anxiety". At the same time, SFM prioritizes charging processes in order to make the best possible use of the network capacity. The primary goal of predictive charging management is to keep the battery in the optimal state of charge (SOC), which has a positive effect on battery life. At the same time, the SFM transmits all recorded information to a cloud based application. All buses can benefit from this charging information, even on routes that they have never operated on previously. In addition, providing the information in a customized dashboard enables transit agencies to generate automated energy balances.
The Kiepe Traction Inverter (KTI) is an innovative converter for battery buses and electric commercial vehicles and, in the function of the traction inverter, a central drive component. Included are the power electronics and the most modern drive control, as Kiepe Electric underlines. The Kiepe Traction Control provides powerful torque dynamics, low energy consumption and strong hill climbing ability. With cyber security and ISO 26262 readyness, the KTI meets the standard for safety-relevant electrical systems in motor vehicles. With its compact design it can be installed anywhere on the vehicle. The KTI in DOUBLE version can use the two motor outputs to control a motor in a double star configuration. The intelligent control can drive both asynchronous and PSM motors (synchronous). As a contribution to preventive maintenance, the KTI and the entire new generation of Kiepe Electric traction devices for electric vehicles can be integrated into Kiepe Fleet Management (KFM).